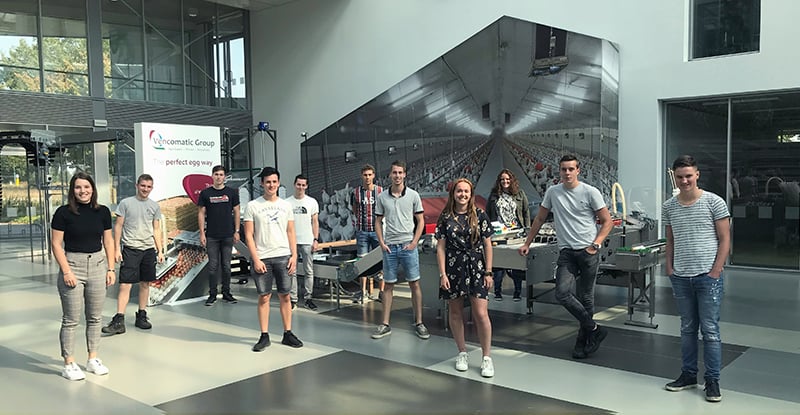 Internships
The best start of your career
Many Vencomatic Group employees have worked in the past years to develop the way we train students today. Each intern has a practice trainer who supports them professionally. In addition, students are challenged to work on their personal development by drawing up a development plan that includes both professional and personal learning objectives.
Current internship openings
Every year we place around 30 students, see the open projects on the right. We always advise to inform, not all internships are published here.
Contact us
Eersel
HBO: Optimalisatie Gaasvloer (Dutch)
In de volièresystemen van de Vencomatic Group worden gaasvloeren toegepast waar de dieren op leven. De uitdaging is het beste concept te ontwikkelen voor de bestaande gaasvloer, deze praktisch te valideren (testen) waarbij de doorbuiging, stabiliteit en kostprijs de belangrijkste parameters zijn. Doel is om kosten te besparen en de sterkte van de huidige opzet te behouden.
Learn more
HBO: Het automatiseren van het uitgaande goederen proces op de afdeling Quality (Dutch]
De opdracht start met het inlezen van een aanwezig (voor)-onderzoekverslag.
Vervolgens ga je jezelf verdiepen in geautomatiseerde en digitale oplossingen voor het vastleggen van pick-acties en controles. De controleprocessen moet getriggerd kunnen worden door data uit het klachtensysteem. Je bevindingen, onderzoeksresultaten en onderbouwingen leg je vast in een kant-en-klaar adviesrapport aan de Vencomatic Group.
Learn more
Other locations
Vencostyle
All our colleagues are different, but have one thing in common: they work in Vencostyle. The Vencostyle has 4 core values: trust, ownership, involvement and common goal. This reflects our corporate culture and what we want to be as a company.
You'll get the feeling of the Venco style automatically, but the picture below will give you an impression. It was created by employees, for employees.


Trust stands for the confidence in each employee. The proverbial door is open to everyone and mistakes are allowed. We call each other to account for points of improvement; at the same time, a compliment is free. This contributes to the trust in each other.
Ownership means taking responsibility and thereby gaining trust. Organising your own work provides freedom.
Involvement creates a family feeling where everyone is equal. This ensures openness and honesty. Vencomatic Group is proud of its employees and vice versa.
Common goal means that we work together. Every employee contributes to the successes and results. Expectations are communicated, which ensures clarity and transparency.
Is your style Vencostyle?
Contact Sander

Sander van Asten
Internship Supervisor
Mail me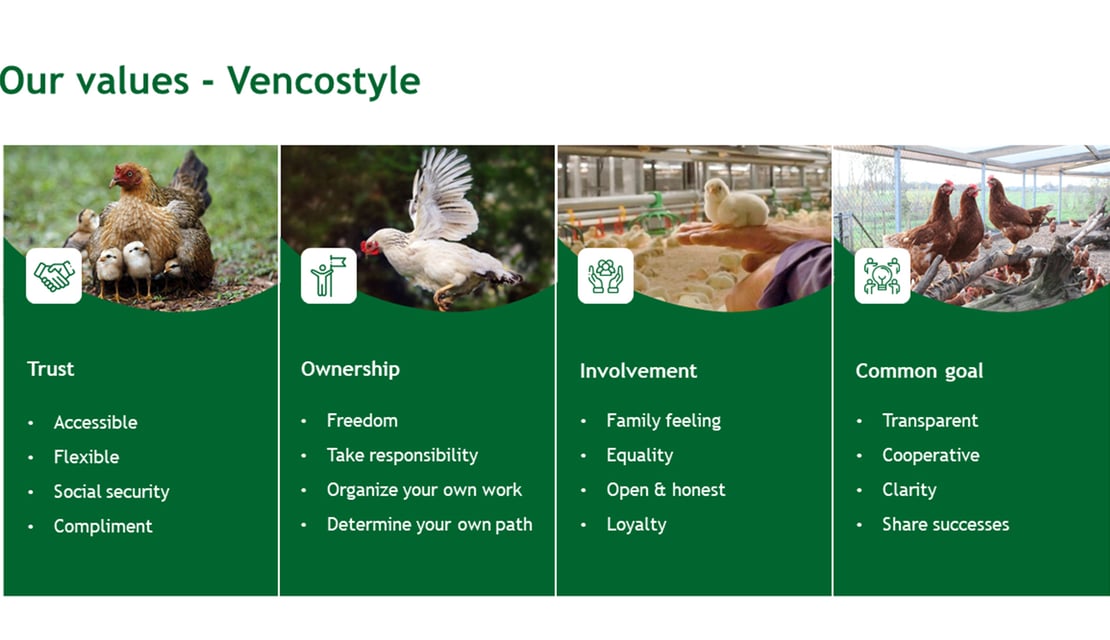 The values we bring our employees... Vencostyle!
Where we work
Venco Campus
The Venco Campus is a unique building in many ways. Sustainability, innovation, flexibility and transparency are at the base of this future proof building. The Venco Campus is the head office of Vencomatic Group and is home to Vencomatic, Agro Supply and Rondeel. It is a multifunctional commercial building which incorporates offices, logistics, warehousing and a workshop and functions as international knowledge centre for poultry.
Learn more
A few words from
other interns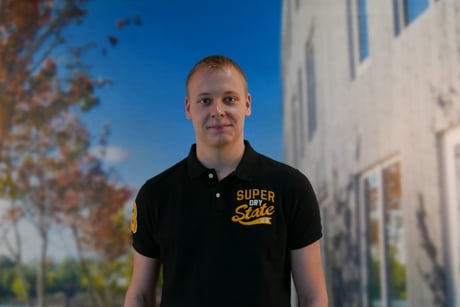 Niek Loonen
HAS
I advise new students who are interested in an internship at the Vencomatic Group to contact them. Even if you don't think there is a suitable internship, together you can usually find a good assignment.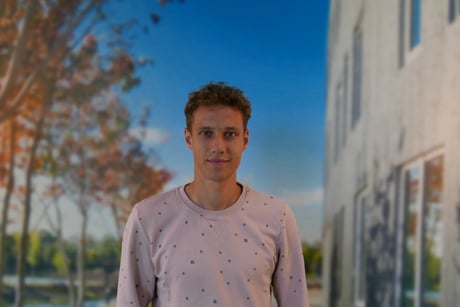 Tom Schellekens
HBO Electrotechniek
I had a super internship at Vencomatic Group. The first day, you are well taken care of and coached. I experienced the corporate culture at Vencomatic Group as pleasant. Everyone at Vencomatic Group is ready to help you with all your problems.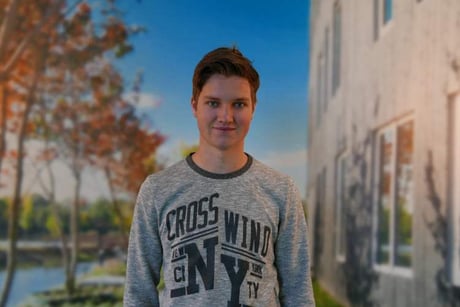 Jarno Tijssen
MBO Engineering
I have experienced my internship at Vencomatic Group as very pleasant. The first contact was easy to find and the introductory meeting went well; everything was neatly prepared for my arrival at the company.