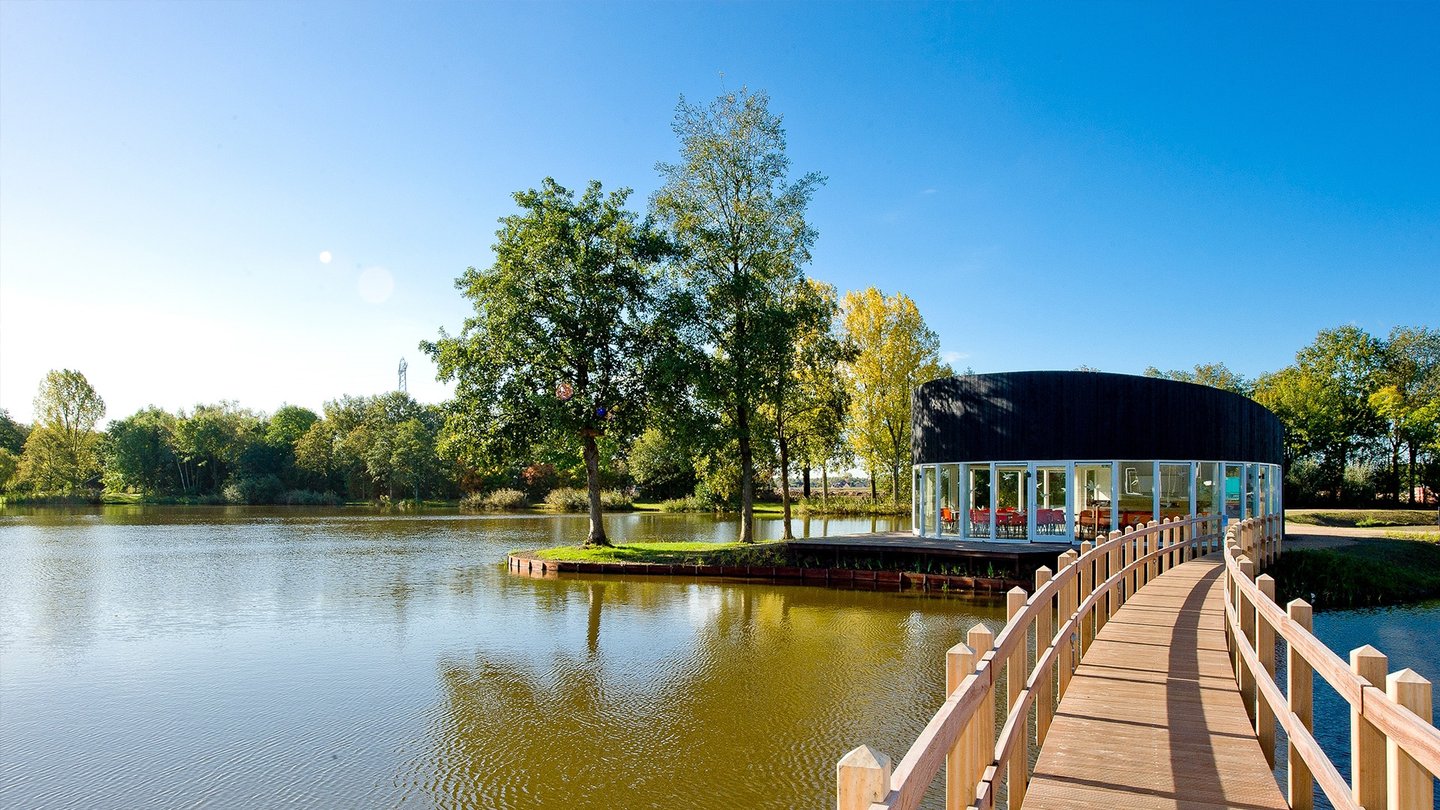 Careers
We work together
for a better world of poultry
At Vencomatic Group we are ambitious! Especially concerning innovations and sustainability in poultry farming. We want to be the best worldwide. This can only be accomplished by working together as a team.
Current openings
Vencomatic Group offers possibilities for ambitious people. We encourage and support our employees to develop personal and professional skills through education and training. Want to join our team? Click on one of the vacancies on this page to learn more. Your application should consist of a resume and cover letter, where you mention your interest, ideas, motivation and availability.
Any questions about career opportunities at Vencomatic Group? Or do you want to apply? Click the link below.
Mail us
Eersel, NL
Other locations
Tactisch Inkoper [Dutch]
Aalten
Als Tactisch Inkoper ben je verantwoordelijk voor een inkooppakket van mechanische- en elektrotechnische delen. Je doel is het continu verbeteren van de leveranciersprestaties. Daarnaast zoek je continu naar de beste oplossingen met de juiste kosten- en kwaliteitsverhoudingen voor onze technische vraagstukken, zowel voor nieuwe ontwikkelingen als bestaande productpakketten. Je initieert voorstellen voor het verbeteren van de bestaande inkoopprocessen en realiseert structurele verbeteringen in onze Supply Chain. Je komt te werken in een innovatief internationaal familiebedrijf dat de pluimveehouderij wereldwijd op een diervriendelijke manier wil verduurzamen. Vencomatic Group biedt een uitdagende functie op haar locatie in Aalten. Prinzen als de machinebouwer van Vencomatic Group biedt haar klanten oplossingen voor de automatisering van het verwerken van broed- en consumenten eieren. Voor Prinzen in Aalten zoeken wij een professional die op zoek is naar een 2e of 3e stap in zijn of haar carrière.
Learn more
Area Sales Manager Oceania
Oceania
You know how to open the door at new dealerships but also know what it means to be responsible for the management of our existing dealers.

As Area Sales Manager you are responsible for achieving the sales targets. Customer and dealer relations are of great importance and you think along with the customer in finding efficient housing, egg handling and climate control solutions for each type of poultry house.
Learn more
Great culture to work
"It feels like a very big family"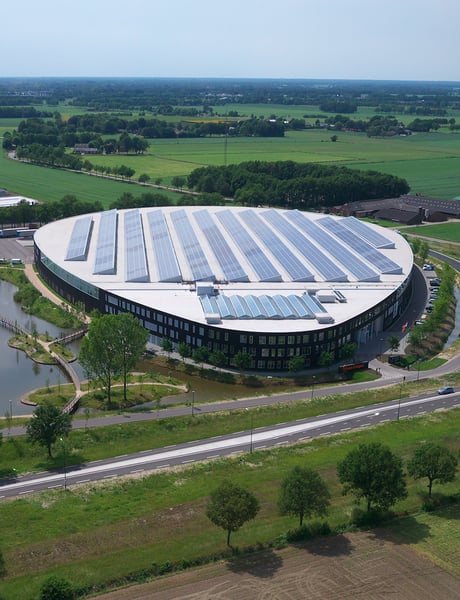 Personal Growth
Vencomatic Group offers possibilities for ambitious people. We encourage and support our employees to develop personal and professional skills through education and training.
"When I started at Vencomatic Group, I was immediately positively surprised that all innovation at Vencomatic Group is focused on animal welfare. Compared to the high-tech industry in the area, what Vencomatic Group does might not seem so exciting, but when you see what is behind it, you are really impressed."

Steven Das
Project Leader
Where we work
Venco Campus
The Venco Campus is a unique building in many ways. Sustainability, innovation, flexibility and transparency are at the base of this future proof building. The Venco Campus is the head office of Vencomatic Group and is home to Vencomatic, Agro Supply and Rondeel. It is a multifunctional commercial building which incorporates offices, logistics, warehousing and a workshop and functions as international knowledge centre for poultry.
Learn more
A few highlights
+/- 30
Internships a year
A few words from
your future co-workers
Simon McKenzie
Vencomatic Asia and Oceania
I am proud of working at Vencomatic Group. Whilst we are not perfect, without a doubt we are the best poultry equipment supplier in the world and are improving constantly.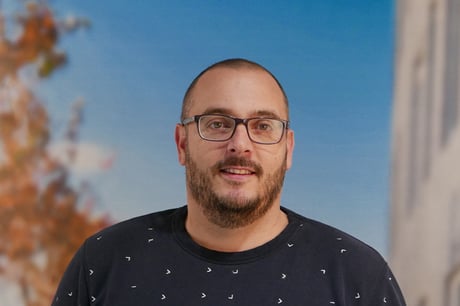 Bas van de Langeberg
Software engineer
I recently had an IT guy visit me, who thought that all we can do at Vencomatic Group is bend iron. However, he went outside 'wagging his tail', after we had shown him the beautiful things we do with data management.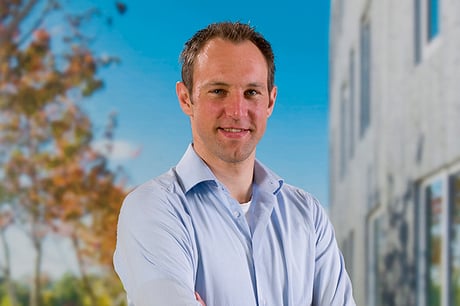 Joost Winters
Project Management
The nice thing about this job is that as a Project Leader you're involved from the first sketch until the system is ready to receive the birds properly. In this way we know what is happening from the start and can support sales as soon as a customer has serious interest.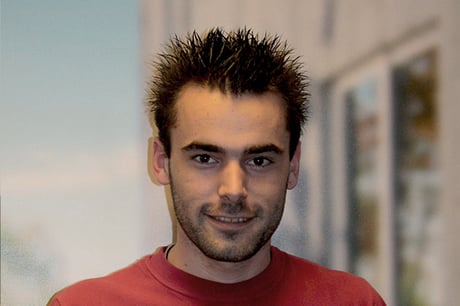 Patrick te Lindert
Assembler at Prinzen
You get involved in everything and there's a good working atmosphere. Collegiality is paramount for everyone at Prinzen. I can recommend it to everyone.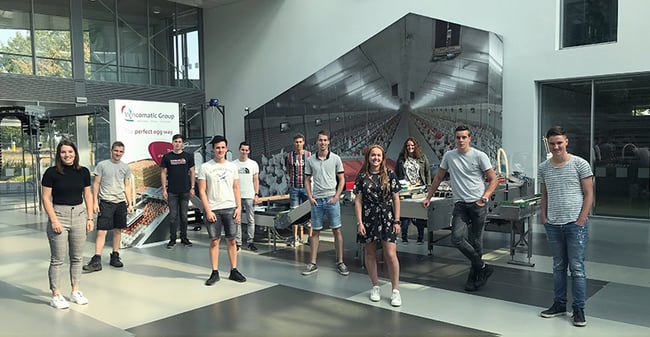 Internships
Every year we place around 30 students. Are you interested in doing an internship at Vencomatic Group?
More information