Vacancy in Vencomatic North America
Financial Manager
The Financial Manager Vencomatic North America is responsible for the administrative organisation of our operation in Adel, Iowa. You manage the complete financial administration including the audit by the external accountant. You make sure that the accounts are accurate and up to date and are reported monthly to the Vencomatic Group head office in The Netherlands.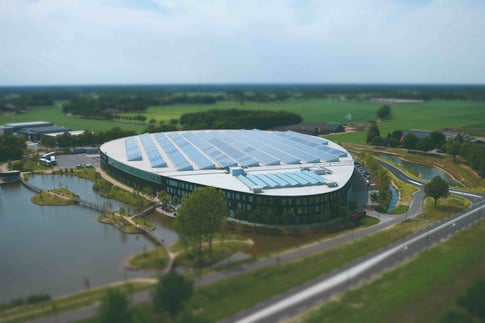 Vencomatic Group is the world's number one in sustainable poultry friendly systems. Vencomatic North America is the sales and service organisation of Vencomatic Group in the US.
The Financial Manager is the key contact for financial institutions, (tax) auditors, insurance company and IT support. You will report to the Vencomatic Group Financial Manager and you will be supported by the Group financial controller, IT and HR advisors. The Financial Manager North America is a senior officer who has the natural authority to become Managing Director of Vencomatic North America.
What you will be doing:
You will be responsible for all of the administrative processes of the business unit including the daily accounting (AR, AP, GL, BS, PL).
You will make and distribute financial reports and other KPI reports
You are responsible for tax returns and payroll processing, cash flow and forecasting.
You are responsible for Human Resources, supported by (external) specialists.
You will support sales and service with project management.
You will implement and improve IT and ERP applications.
You will become Managing Director of Vencomatic North America in case of proven suitability.
What you will bring:
You are a real goal getter that is self-starting, data-driven, pro-active and shows ownership.
You will have a really collaborative working style and strive for the common goal.
You will wow us with great ideas using new technologies.
You will be convincing in bringing a message across.
What we are looking for:
Master's in accounting or Finance.
You have a minimum of 5 years experience being responsible for managing a complete financial administration including the external audit.
You are pragmatic and flexible, looking for continuous improvements.
You have strong analytical skills.
You are independent and self-reliant.
You have excellent MS-Office skills, especially Excel.
You have knowledge of Sales Force and Financial Force applications.
What we offer
What we offer
Working for Vencomatic Group means working at an innovative multinational with many chances to develop yourself, taking responsibility and initiative. We offer an extensive and professional training program within an open and result driven company culture. Next to a competitive salary, Vencomatic Group offers attractive secondary benefits.

Contact information
If you are interested in this position and you want to apply, please send your application to: solliciteren@vencomaticgroup.com
Work together with us.
Sounds good?
Together we think ahead with poultry people.
Great culture to work
"It feels like a very big familiy"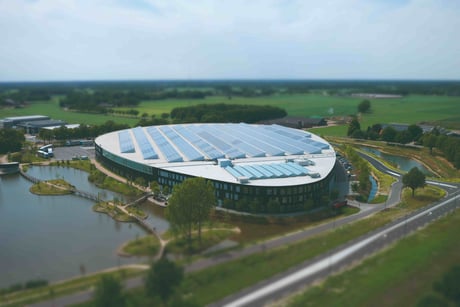 Personal growth
Vencomatic Group offers possibilities for ambitious people. We encourage and support our employees to develop personal and professional skills through education and training.
"When I started at Vencomatic, I was immediately positively surprised that all innovation at Vencomatic is focused on animal welfare. Compared to the high-tech industry in the area, what Vencomatic does might not seem so exciting, but when you see what is behind it, you are really impressed."

Steven Das
Project Leader
Our head office
Venco Campus
The Venco Campus is a unique building in many ways. Sustainability, innovation, flexibility and transparency are at the base of this future proof building. The Venco Campus is the head office of Vencomatic Group and is home to Vencomatic, Agro Supply and Rondeel. It is a multifunctional commercial building which incorporates offices, logistics, warehousing and a workshop and functions as international knowledge centre for poultry.
Discover the Venco Campus
A few Vencomatic highlights
+/- 30
Internships per year