Manager Warehouse
Kun je goed schakelen tussen het strategisch tactisch-, en operationeel niveau? Als Manager Warehouse ga jij leidinggeven aan een team van ongeveer 35 mensen. Samen met jouw team ben je verantwoordelijk voor een efficiënte, effectieve en veilige uitvoering van alle goederenstromen binnen het Warehouse. Dit vraagt inlevingsvermogen, doortastendheid en een pragmatische aanpak. Je rapporteert in deze functie aan Manager Operations.
Mail your CV and motivation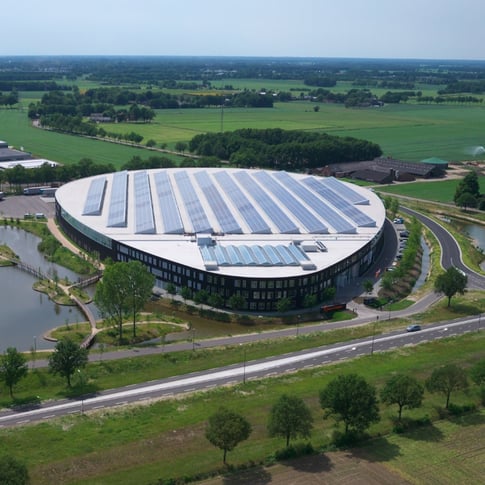 De hoofdtaken van de Manager Warehouse
Leidinggeven aan een toegewijd team;
Coördineren, aansturen en verbeteren van de logistieke processen;
Visievorming op basis van trends en ontwikkelingen op jouw vakgebied;

Ontwikkelen en implementeren van een meerjarenplan;

Initiëren en aansturen van optimalisatietrajecten binnen de groep.
Jouw profiel
HBO werk en denkniveau, bij voorkeur richting Supply chain / logistiek;
Je hebt minimaal 10 jaar werkervaring, waarvan 5 jaar in een leidinggevende rol;

Je bent zelfredzaam, verbindend en pragmatisch;

Je vindt het leuk om collega's mee te krijgen in veranderprocessen. Je weet hierbij te inspireren, eigen initiatief aan te moedigen en duidelijkheid te verschaffen.
Wat hebben wij jou te bieden?
Uitdagend en afwisselend werk in een familiaire en professionele werkomgeving, waarbinnen collegialiteit en samenwerking de sfeer bepalen;
De ruimte om samen met je team processen verder te professionaliseren;
Een grote mate van vrijheid en verantwoordelijkheid;
Een flexibele werktijdenregeling;
Ontwikkelingsmogelijkheden door het volgen van relevante cursussen en opleidingen;
Een werkplek in een van de duurzaamste gebouwen van Nederland waarin eigen installaties zijn toegepast.

Contact information
Direct solliciteren kan door je CV, met een korte
toelichting, te sturen naar:
Heb je vragen over de inhoud van de vacature?
Neem dan contact op met: Harm Michels 0497-517380

Within Vencomatic Group
+/- 30
Internships per year
Where we work
Venco Campus
The Venco Campus is a unique building in many ways. Sustainability, innovation, flexibility and transparency are at the base of this future proof building. The Venco Campus is the head office of Vencomatic Group and is home to Vencomatic, Agro Supply and Rondeel. It is a multifunctional commercial building which incorporates offices, logistics, warehousing and a workshop and functions as international knowledge centre for poultry.
Discover the Venco Campus