Teamleader Marketing
Are you experienced and passionate about marketing? And do you have an eye for people and know how to put everyone's talent to good use? Let's meet!In this role you are responsible for marketing within Vencomatic Group. With a dedicated marketing team you communicate the mission of Vencomatic Group and proactively support the sales team and our partners worldwide in selling our products.

At Vencomatic Group we develop ground-breaking products, that contribute to a sustainable, animal-friendly poultry sector. We need your help presenting these to the world. This is a key role in our marketing team, working closely with sales, product management and our dealer network.
Mail your CV and motivation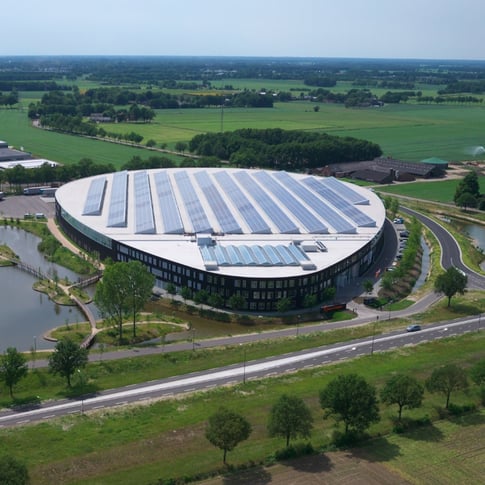 What you'll be doing
Coaching a dedicated marketing team;

Developing and realising marketing strategy and plans;

Being in touch with the market and translate customers-needs into opportunities;

Building the brand identity;

Proactively supporting sales by generating qualified leads;

Creating and facilitating local marketing campaigns;

Participating in processes-optimisation projects within the organisation.
What you'll bring
You have a real collaborative working style and an eye for everyone's talent;

You strive for the common goal and are convincing in bringing a message across;

You are market oriented;

You have a talent for writing and an eye for visual content;

You are aware of trends and developments in the field of (digital) marketing and communication and have the ability to translate this into relevance for the organisation
What we're looking for
Bachelor degree in marketing/ communication/ business administration / Animal Sciences or related field;

5+ years of relevant working experience;

Strong project management skills + the ability to prioritize effectively;

Knowledge of the poultry sector is an advantage;

Market-oriented, takes responsibility and initiative;

Excellent communication skills in both Dutch and English.



What we offer
You will be working in an informal team with a pleasant working atmosphere;

You'll have flexible working hours;

A large degree of freedom and responsibility;

Relevant courses and training for your development;

A salary that grows with your development;

Your workplace is in one of the most sustainable buildings in the Netherlands;

And last but not least: great colleagues who create a top working atmosphere!
Contact information
If you want to know more about our organization click on www.vencomaticgroup.com
If you are interested in this position and you want to apply, please send your application to:
jobs@vencomaticgroup.com
Within Vencomatic Group
+/- 30
Internships per year
Where we work
Venco Campus
The Venco Campus is a unique building in many ways. Sustainability, innovation, flexibility and transparency are at the base of this future proof building. The Venco Campus is the head office of Vencomatic Group and is home to Vencomatic, Agro Supply and Rondeel. It is a multifunctional commercial building which incorporates offices, logistics, warehousing and a workshop and functions as international knowledge centre for poultry.
Discover the Venco Campus