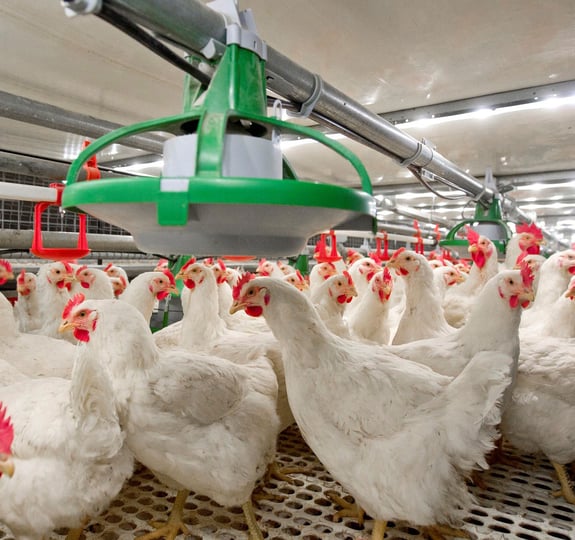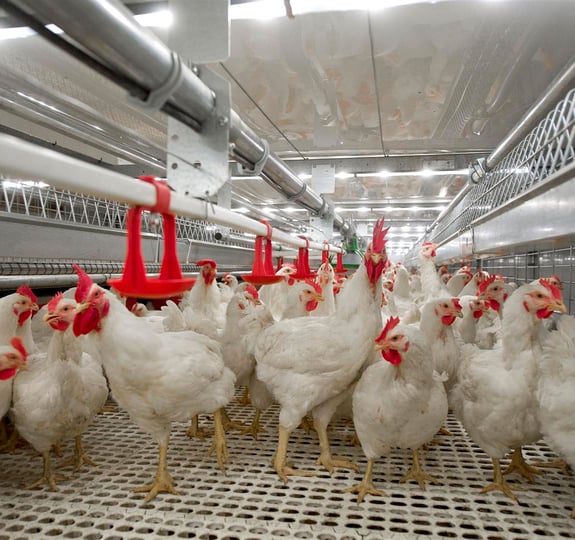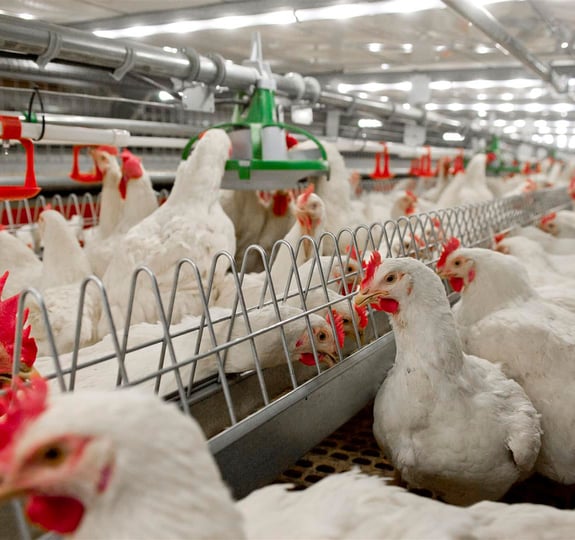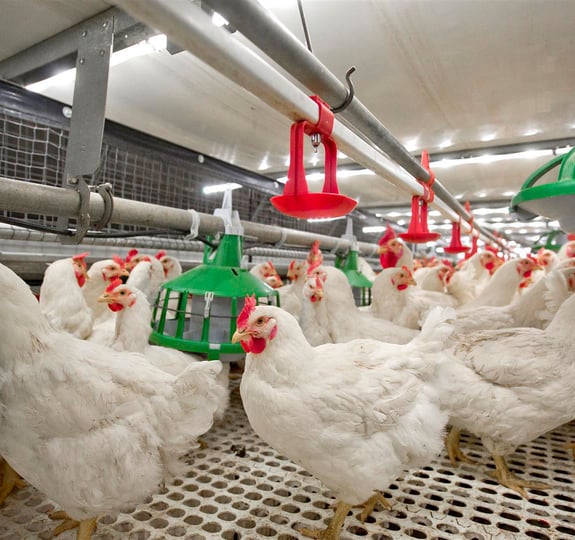 Veranda Breeder
Veranda Breeder es un sistema de ponederos de alojamiento por grupos especialmente diseñado para criadores. Este sistema ofrece a las aves un ambiente óptimo para obtener un rendimiento máximo y, en última instancia, una producción eficiente de huevos incubables de alta calidad. Veranda Breeder es la herramienta definitiva para que los criadores puedan gestionar sus aves.
Descargar la especificación
El clima perfecto de la casa
Las aves machos y hembras se mantienen juntas en grupos sobre un cómodo panel, lo que hace posible una fertilidad natural. Debido a que el estiércol se seca constantemente con una ventilación por aire y se retira con frecuencia de la nave, el clima en ella es perfecto. Un aire saludable beneficia a gallinas y gallos, así como a los empleados de la nave. Las aves tienen acceso a una zona de escarbado y el sistema cumple perfectamente con las normas europeas de bienestar animal.
El nidal se ha diseñado utilizando innovaciones inteligentes de Vencomatic entre las que se incluyen Vencomat, el suelo volcable y la cinta de huevos, y puede ampliarse con Vencobelt y Vencoslat. Gracias a estas innovaciones, podrá recoger los huevos para incubar en perfectas condiciones.
In need of specific solutions?
We can help.

Freek Leijten
Product Manager
Ponte en contacto
Helping customers for 40+ years
We've worked with 300+ farmers and companies, big and small.