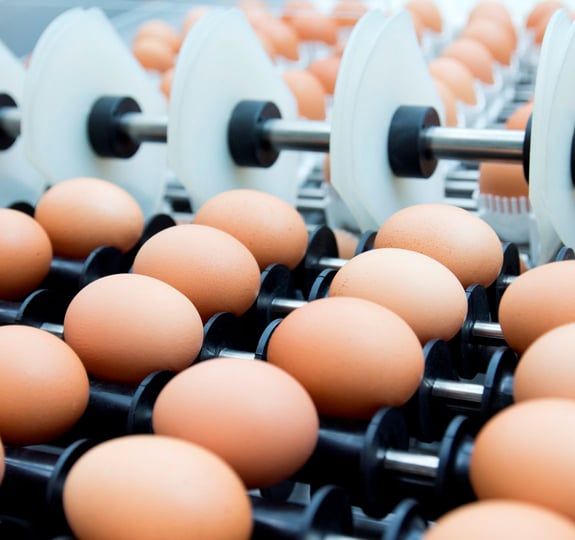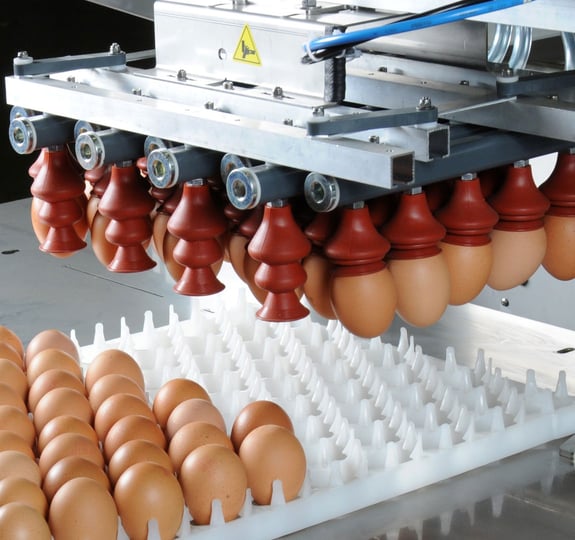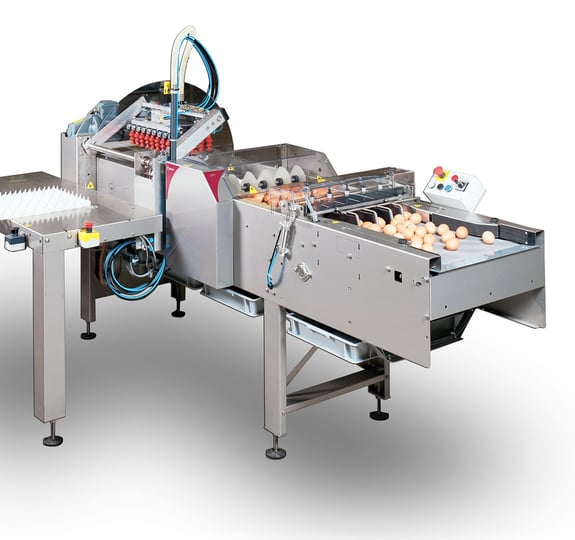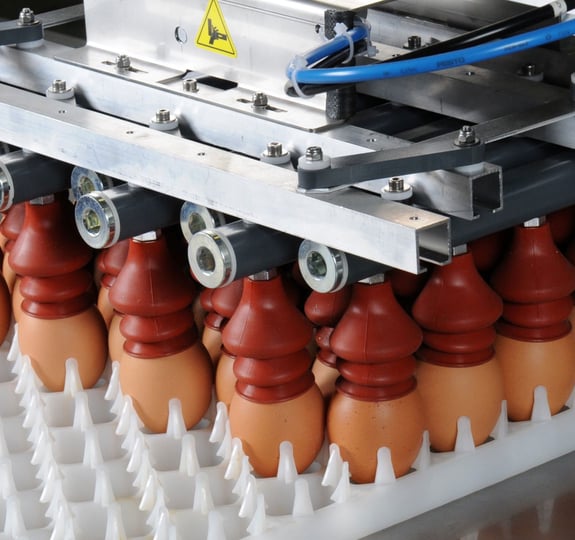 Ovoset
Ovoset es la solución ideal para la colocación precisa de los huevos para incubar en las bandejas de la empaquetadora.
Descargue la especificación
Reducción de la mano de obra
De este modo, se reduce en gran medida la mano de obra manual, mientras se mantiene la calidad de los huevos. Los huevos para incubar se posicionan con la punta hacia abajo y se colocan cuidadosamente en una bandeja de la empaquetadora mediante el sistema de transferencia de huevos de Prinzen.
Con Ovoset, se pueden manipular diferentes tipos de bandejas de la empaquetadora. Se trata de una empaquetadora semiautomática en la que las bandejas se colocan manualmente. Su diseño compacto se adapta a todas las salas de tratamiento de huevos.
In need of specific solutions?
We can help.
Willy Groot-Zevert
Product Manager
Ponte en contacto
Helping customers for 40+ years
We've worked with 300+ farmers and companies, big and small.