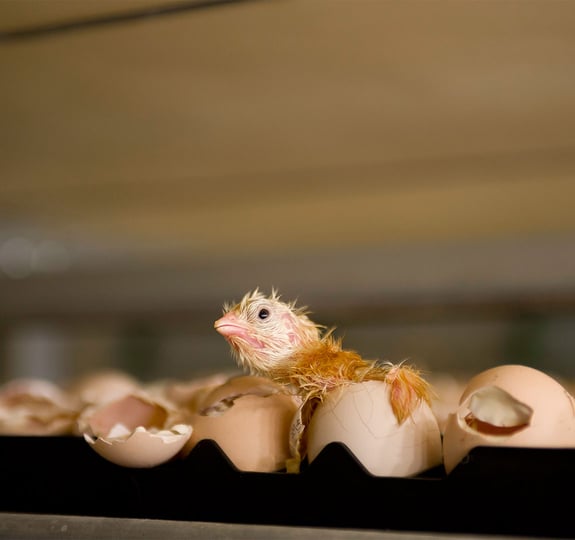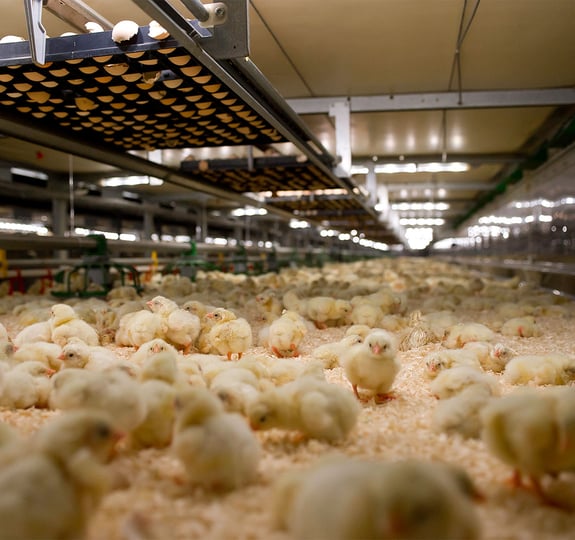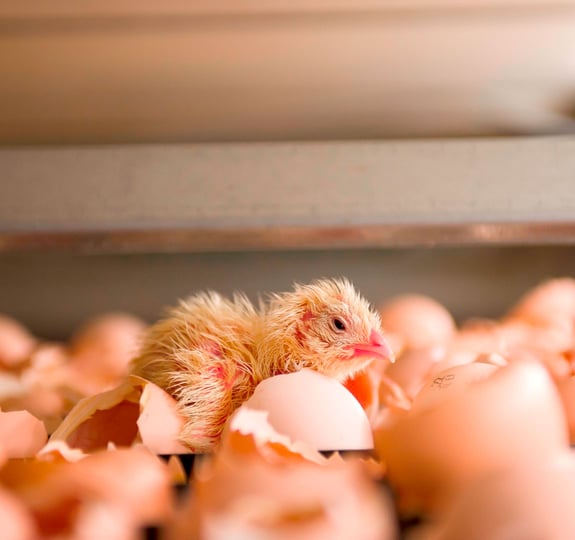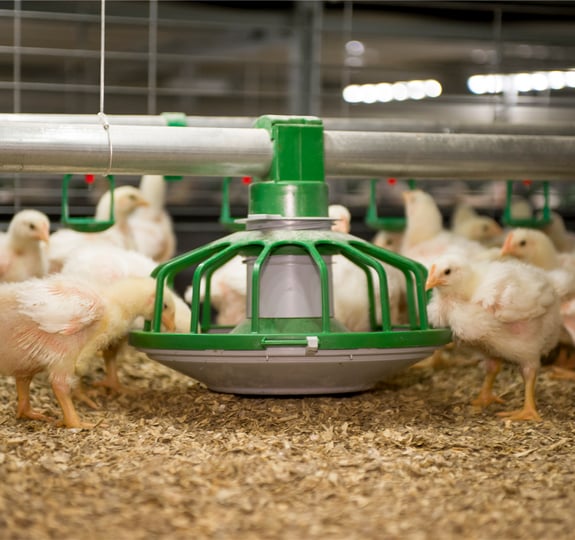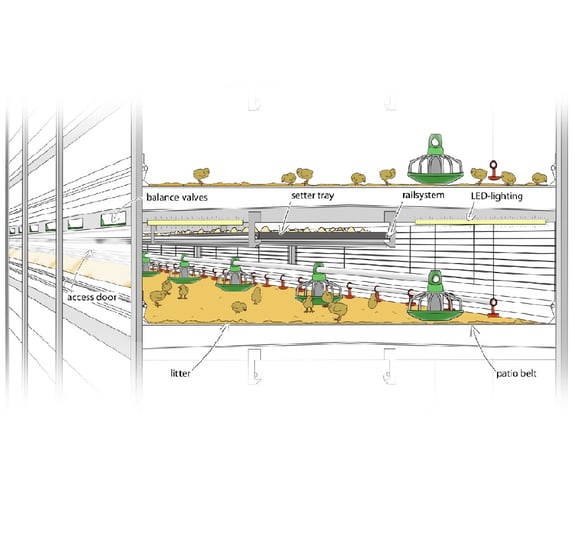 On farm broiler production
Patio
El sistema Patio de Vencomatic aloja actualmente cerca de 25 millones de sitios de aves en todo el mundo. La eclosión en la granja es una característica estándar del sistema Patio, que garantiza el acceso directo al alimento y al agua para todas las aves de engorde justo después de su eclosión. El sistema proporciona un entorno perfecto para las aves, desde la eclosión hasta el final del período de crecimiento. El funcionamiento diario del sistema Patio es fácil gracias a funciones muy automatizadas.
Descargar la especificación
Entorno ideal
Patio proporciona el entorno ideal a lo largo de toda la vida de las aves de engorde, ya que el sistema de raíles que permite la eclosión en la granja se encuentra integrado en el sistema, lo que permite el mejor inicio posible para todas las aves. El aire preacondicionado entra en el sistema Patio, proporcionando así un microclima óptimo y constante. El aire fresco constante se suministra a nivel de las aves, lo que estimula aún más la salud de las mismas. En el sistema, las aves se alojan en bandas hechas de polipropileno higiénico y duradera. Estas bandas son fáciles de limpiar y de adaptarse rápidamente a la temperatura ambiente, lo que ayuda a reducir los costes de calefacción y proporciona la temperatura del suelo adecuada en consecuencia.
Diseño del sistema Patio
El sistema Patio se distribuye en celdas, con dos filas del sistema separadas por un pasillo por celda. Cada fila está formada por seis niveles, equipados con alimento, agua y estiércol.


In need of specific solutions?
We can help.

Freek Leijten
Product Manager
Ponte en contacto
Helping customers for 40+ years
We've worked with 300+ farmers and companies, big and small.