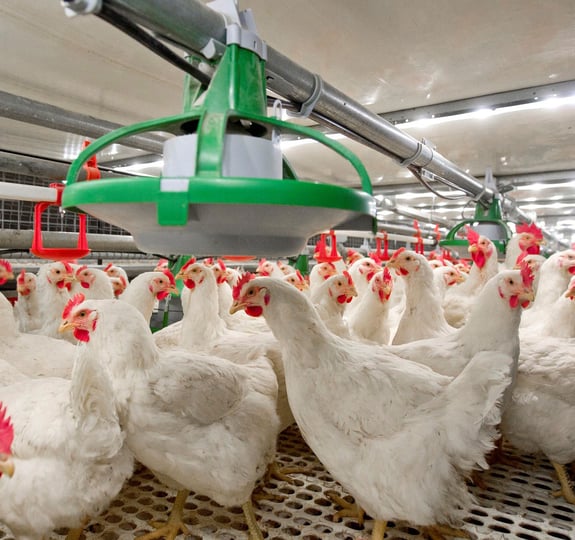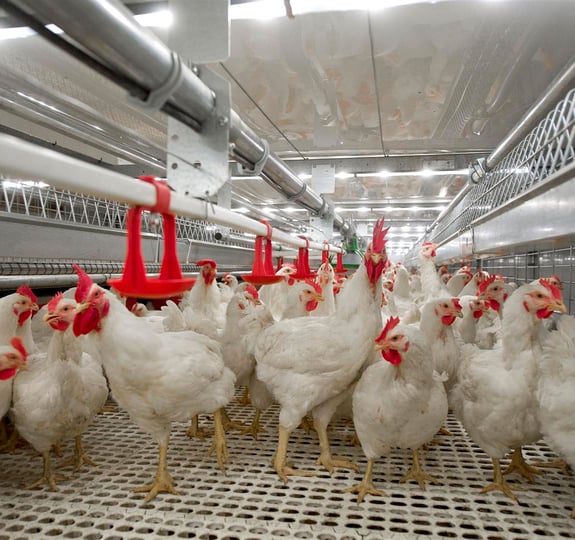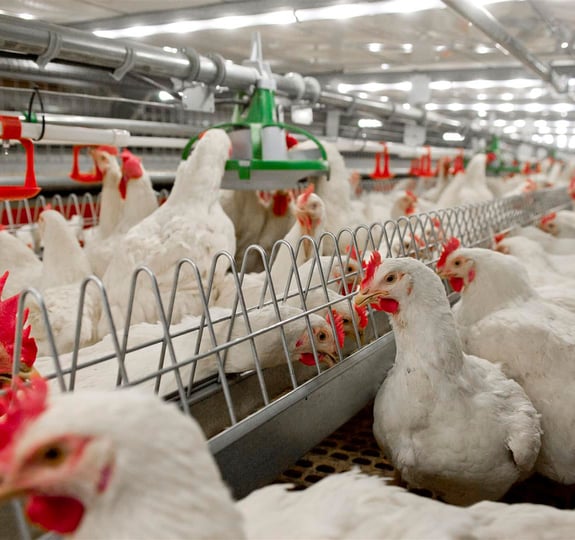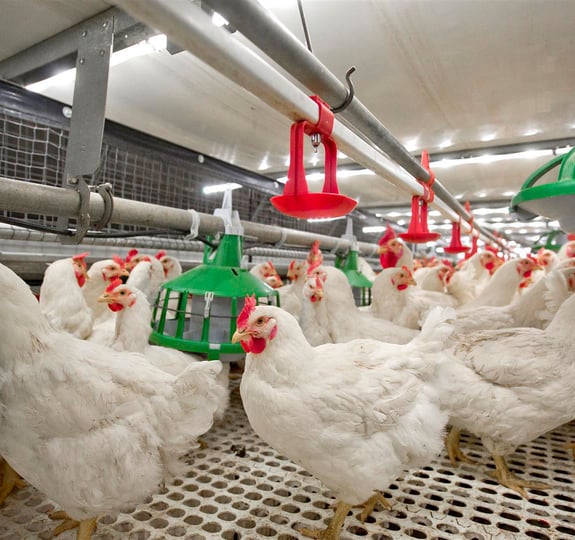 Veranda Breeder
Le Veranda Breeder est un système de pondoirs et logement en groupe, spécialement conçu pour les éleveurs. Le système offre aux volailles un environnement optimal pour une performance maximale, assurant une production efficace d'œufs d'incubation de haute qualité. Le Veranda Breeder est l'outil ultime permettant aux éleveurs de gérer leurs volailles.
Télécharger les spécifications
Un climat de maison parfait
Les volailles mâles et femelles sont gardées en groupes sur un sol au caillebotis confortable, permettant une fertilité naturelle. Le fumier étant constamment séché grâce à la ventilation de l'air et retiré souvent du logement, le climat est parfait. Un air sain dans le logement profite aux poules et coqs ainsi qu'aux employés. Les volailles ont accès à une zone de grattage, et le système est conforme aux normes européennes pour le bien-être des animaux.
Ce pondoir est conçu au moyen des innovations intelligentes de Vencomatic comprenant le Vencomat, le fond de déversement et le convoyeur d'œufs et peut également être complété avec le Vencobelt et le Vencoslat. Grâce à ces innovations, vous collectez vos oeufs à couver en parfait état.
In need of specific solutions?
We can help.

Freek Leijten
Product Manager
Prendre contact
Helping customers for 40+ years
We've worked with 300+ farmers and companies, big and small.