Layer nomination project of the year 2021
Freshlink demonstration layer farm
Name: Freshlink demonstration layer farm
Customer: Mr Rotimi Akinlolu
Country: Nigeria
Partner: Freshlink Ltd
VMG: Peter-Bart Lichtenbeld
Products: Vencomatic sidebeltnest and Vencomatic feeding system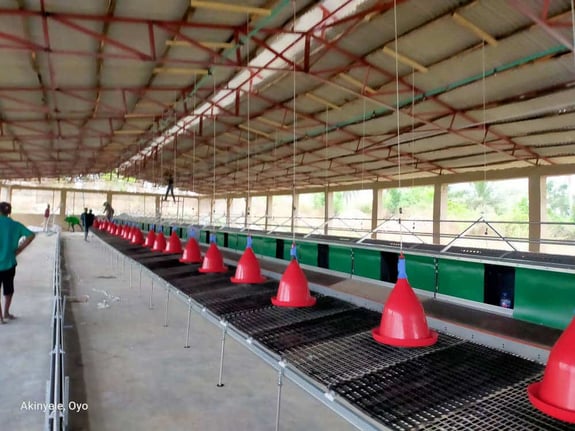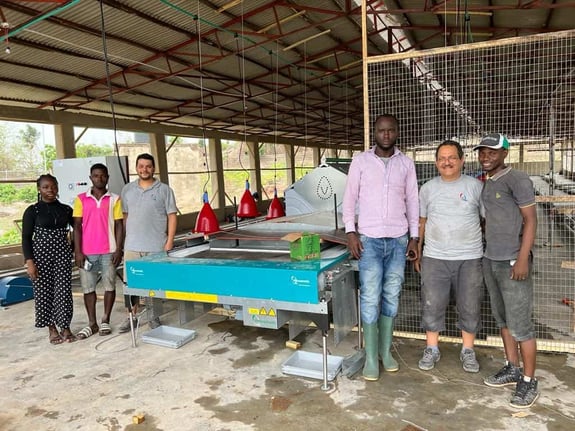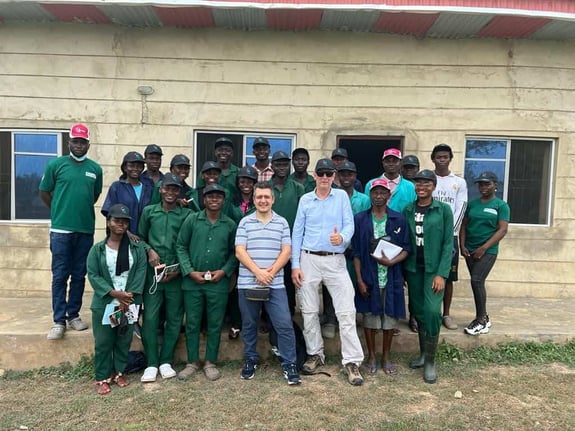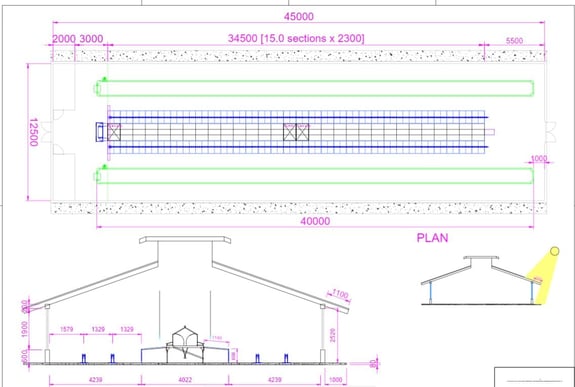 Background
Freshlink's vision is to positively & sustainably contribute to the growth of Nigeria's food systems and food security through direct supply of healthy poultry products & poultry equipment. And, to demonstrate a creative and working support system to the clusters of farmers in our ecosystem who are strengthened directly & indirectly through our business activities. Freshlink and Vencomatic Group started to promote agricultural innovations in Nigeria in October 2017.
Project success
Installation of Vencomatic side belt nest and feeding systems meant stepping away from manual handling into a mechanically operated system, which improved simultaneously animal welfare. This project demonstrated to the Nigerian poultry industry that a well designed deep litter house and additional expertise gained through indept training of VMG and Freshlink can make the poultry house very successful. This project also underlined how serious Freshlink takes it social responsbilityin Nigeria.
Let's talk about your challenge.
Grow your poultry business with the lowest environmental impact.