Visit us on Livestock Malaysia and discover how we help you with your challenges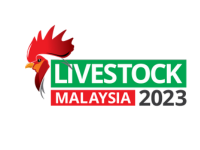 Let's meet at Livestock Malaysia, and grab this opportunity to talk to our team of experts regarding any challenges across the entire "Egg way".

Discover more about:
- Breeder housing with our Van Gent Nest
- Prinzen egg handling machines, Meggsius Control and Meggsius Select increasing efficiency and consistency while reducing labour

Come and see us at booth number E20 and pre-book an appointment with Vencomatic Group experts.
See you in Kuala Lumpur, Malaysia.

Visit Livestock Malaysia website for more information.