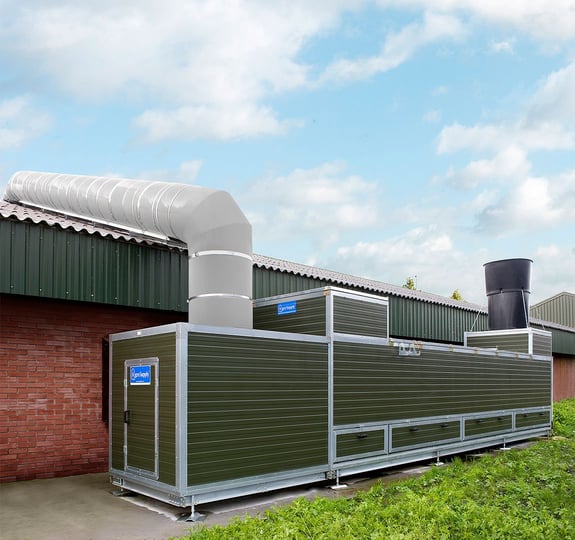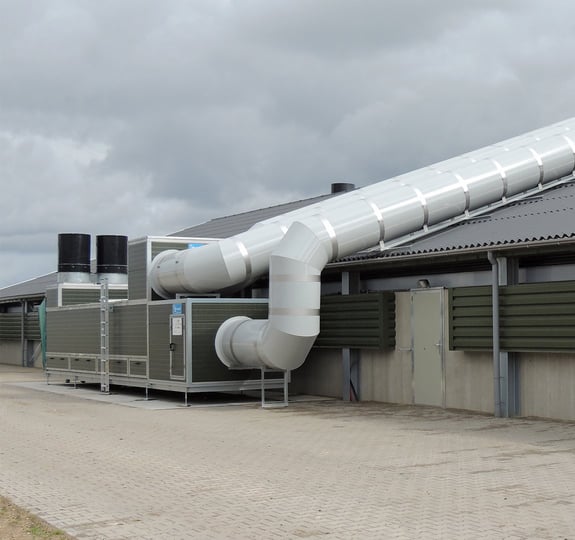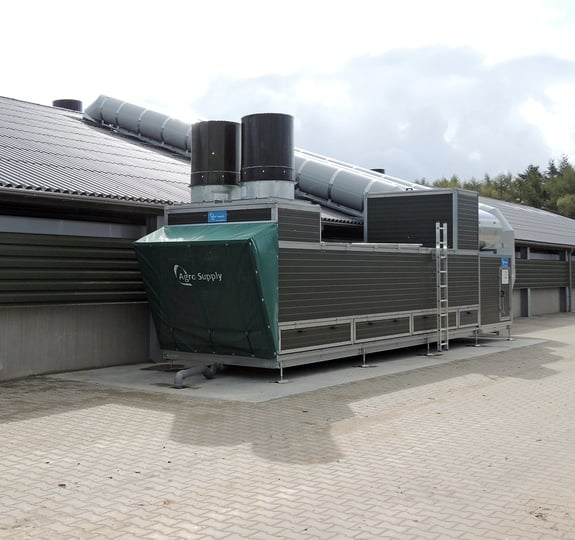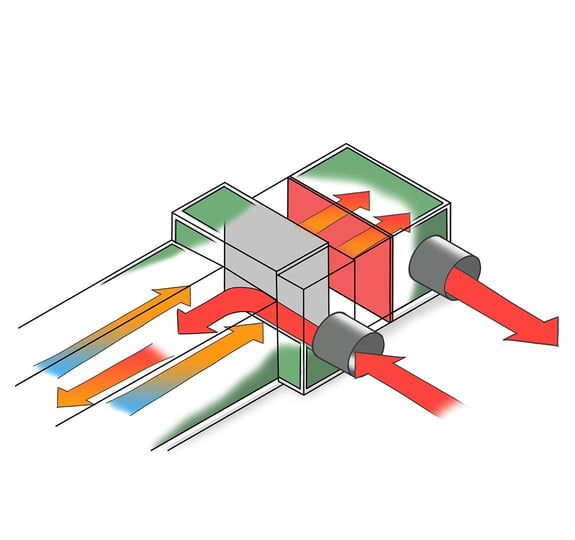 Clima⁺ 1000
The Clima⁺ design allows you to fully control the climate in your poultry house without high heating costs. Via aeration tubes the Clima⁺ 1000 heat exchanger brings fresh preheated air at bird level. This directly results in an enhanced wellbeing of the bird.
Download specification
Optimal bird performance
The Clima⁺ 1000 heat exchanger exchanges the heat from the warm air taken from inside the house with fresh air from outside. Thanks to the counter flow air stream it achieves a superior thermal efficiency of 80%. Intelligent software governs this technology and is developed based on a thorough understanding of climate control in poultry houses.
The preheated air is distributed directly under the bird and onto the manure belt:
optimizing the drying of the manure;
decreasing its humidity resulting in low ammonia emissions;
lowering CO

2

emissions;
reducing energy use, which significantly lowers heating costs;
ensuring healthy birds.
With the Clima+ design you create a perfect and constant climate in the house resulting in optimal bird performance.
Post Heating Unit
The Clima⁺ 1000 design can be extended with a post heating unit to get even better results during the colder periods. Conditioned air from the heat exchanger is brought to the desired temperature with the integrated heater before bringing it in the house. This enables you to control the temperature in the house and improve the performance of your bird. This design allows you to use the Clima⁺ 1000 all year round. For rearing houses this also means that additional heaters in the house are no longer needed, reducing energy costs
In need of specific solutions?
We can help.

Victor van Wagenberg
Product Manager
Contact me
Helping customers for about 40 years
We've worked with thousands of farmers and companies, big and small.