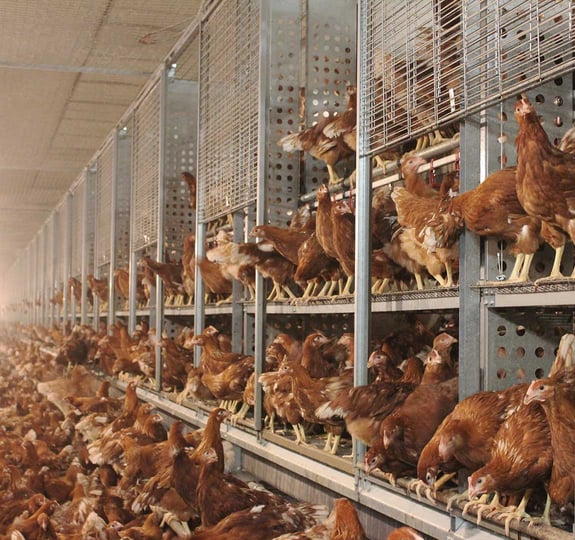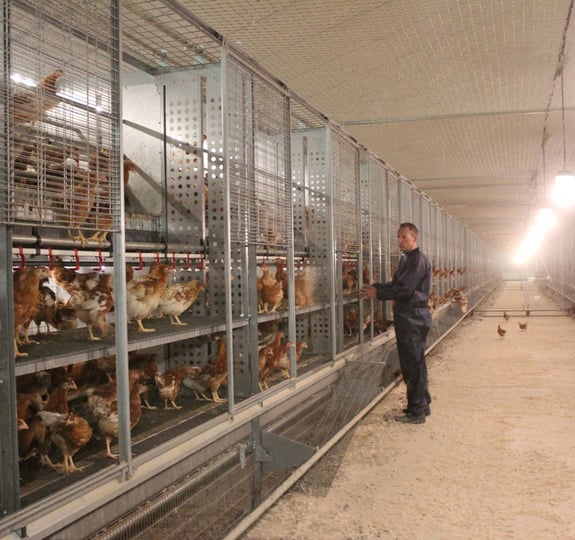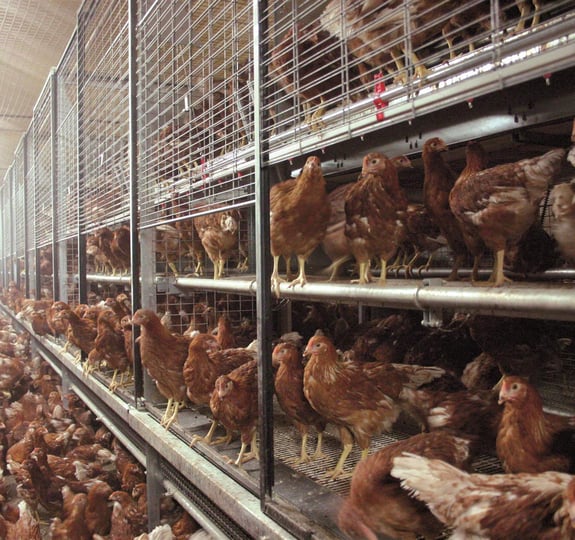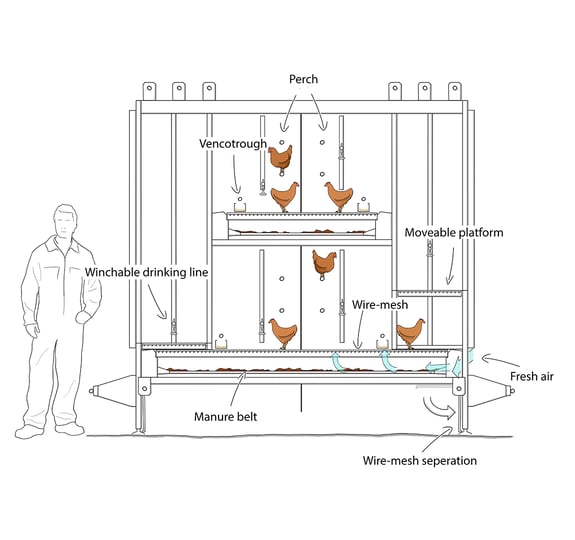 Bolegg Starter
Com o Bolegg Starter você tem um centro de treinamento com facilidade de uso otimizado. Neste sistema de linha com plataformas internas, o treinamento das aves começa em um dia.
Download specification
Centro de treinamento otimizado
Através de guinchos, os níveis integrados das plataformas de água e alimentação são progressivamente elevados, de acordo com o crescimento das aves. Isso estimula as aves a saltar para os diferentes níveis do sistema.
Após 6 ou 7 semanas, com as portas abertas, as aves podem mover-se livremente no aviário. Enquanto as aves descansam sobre os poleiros integrados à noite, o avicultor bloqueia facilmente as aves no sistema para vacinação ou captura.
Todos os níveis são equipados com esteiras de estrume e tubos de aeração garantindo que o esterco permaneça seco, ar fresco para as aves e um bom clima geral no aviário. Criar aves no sistema Bolegg Starter, resulta em um lote uniforme e saudável.
In need of specific solutions?
We can help.

Bas Liebregts
Product Manager
Get in touch
Helping customers for 40+ years
We've worked with 300+ farmers and companies, big and small.