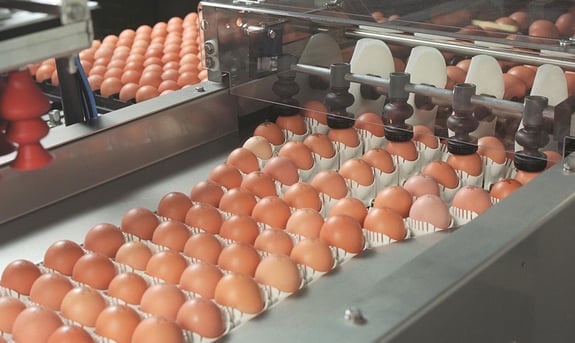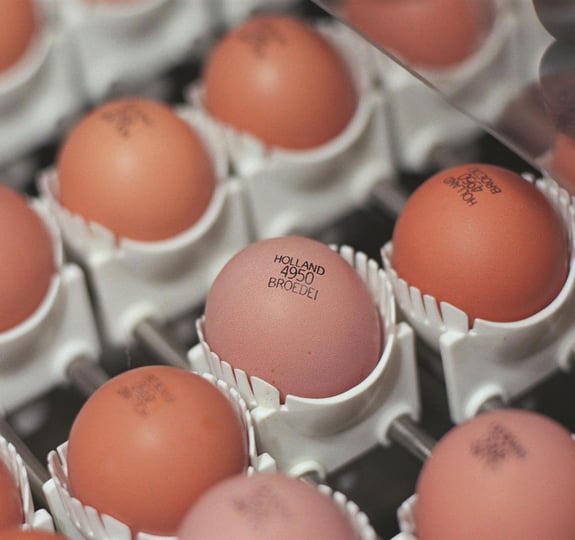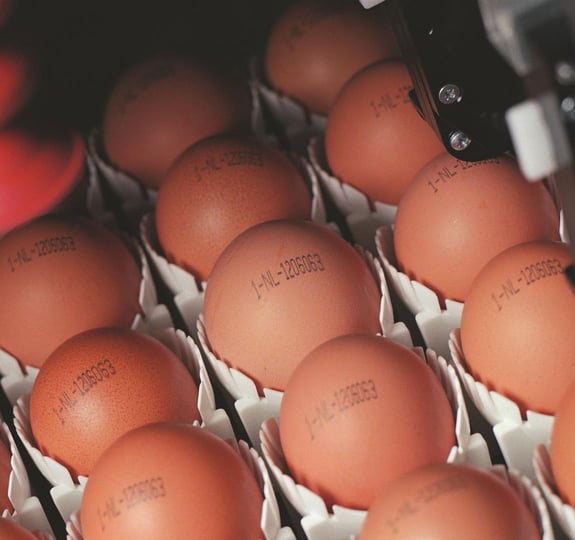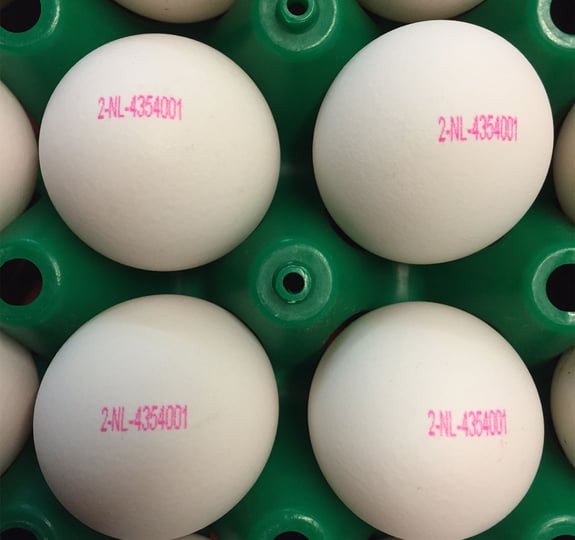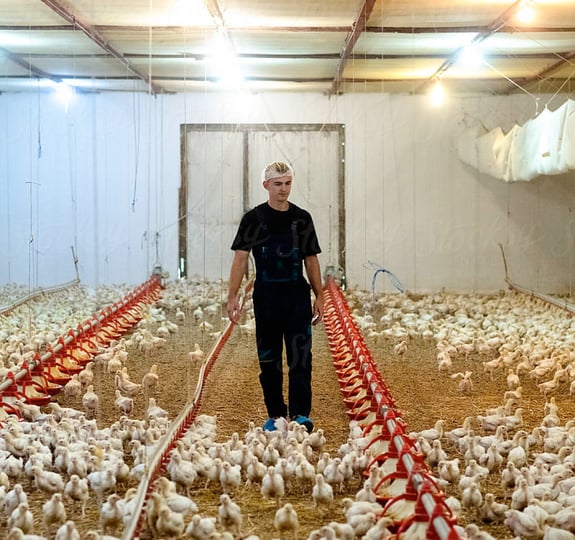 Codificadores de ovos
Sistemas de codificação de ovos estão disponíveis para todas as nossas embandejadoras. Os sistemas de codificação de ovos oferecem um método eficaz para a codificação de cada ovo individualmente a um custo mínimo.
Descarregar especificação
A sua escolha
Nós oferecemos dois métodos para a codificação: o Ovoprint e o Ovo Flex Estampador.
Ovoprint
O Ovoprint usa a comprovada tecnologia a jato de tinta, oferecendo alta qualidade e baixo custo de codificação. A cabeça de impressão se adapta a cada altura do ovo individualmente, resultando em alta qualidade de codificação constante, dia após dia. Mais de 200.000 ovos, na linha de no máximo 16 caracteres, pode ser codificado por um único cartucho de tinta, mantendo os custos operacionais ao mínimo.
Ovo Flex Estampador
O estampador Ovo Flex usa cabeças de borracha flexíveis para imprimir com cuidado o código nos ovos. Esta técnica assegura uma alta qualidade constante. A cabeça de borracha tem o tamanho de selo de 17 milímetros que se encaixa no máximo em 3 linhas com 17 caracteres e pode carimbar mais de 250.000 ovos.
In need of specific solutions?
We can help.
Willy Groot-Zevert
Product Manager
Entre em contacto
Helping customers for 40+ years
We've worked with 300+ farmers and companies, big and small.