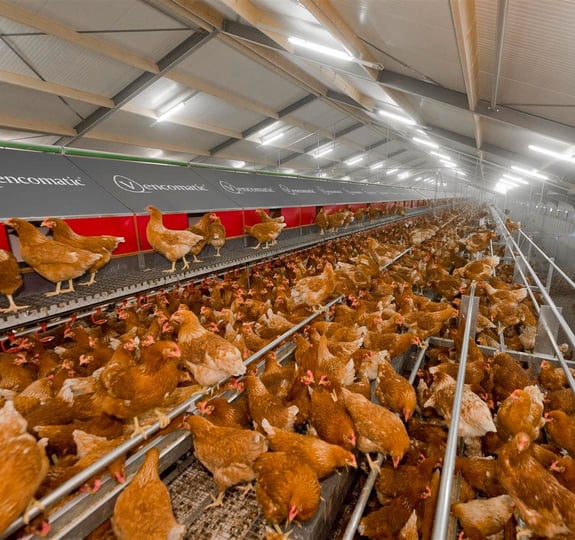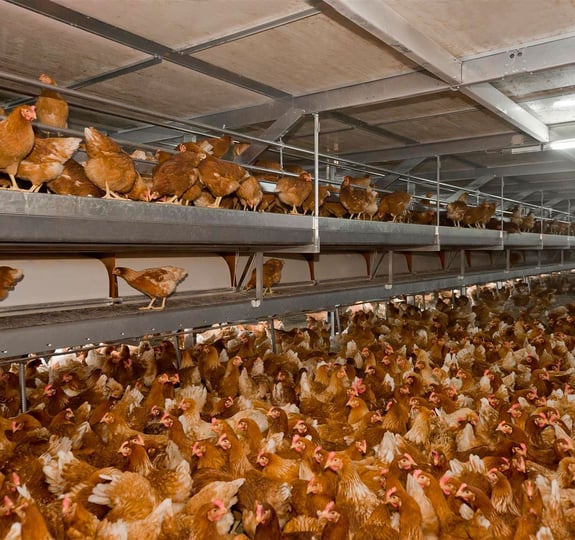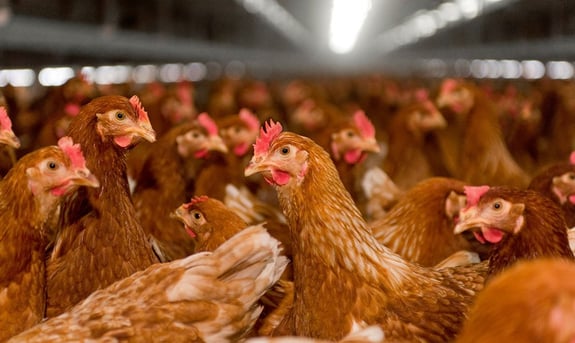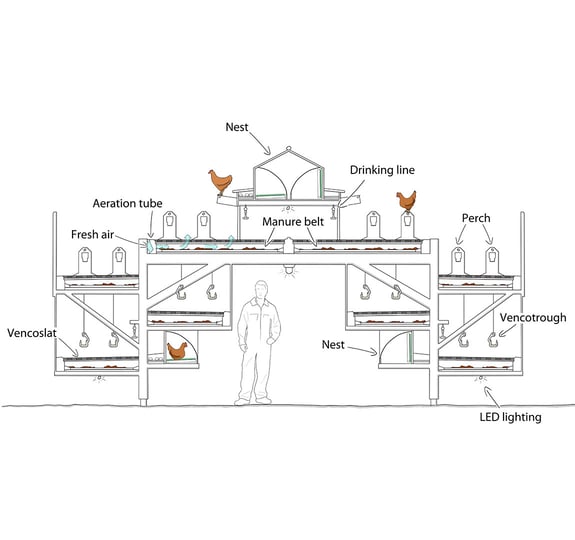 Layer housing solutions
RED-L
RED-L é a abreviatura de Resting, Eating, Drinking - Laying (Descansar, comer, beber e botar ovos). O projeto deste sistema integra as necessidades básicas em uma estrutura de pórtico único.
Descarregar especificação
Ambiente natural
As aves têm total liberdade e facilmente conseguem passar de um andar para outro como fariam em uma árvore seguindo seus instintos naturais. O RED-L contém uma grande superfície no interior do sistema e uma disponibilidade de 100% do espaço no chão. Com diversos andares e estrutura aberta o RED-L oferece:
total liberdade para as aves;
água, alimentação, ninhos e poleiros em vários andares;
um número máximo de animais por aviário;
fácil acesso por todos os lados e níveis para o administrador do aviário.
O ninho é projetado usando inovações inteligentes, incluindo o tapete para ovos limpos Vencomat. Este ninho pode ser equipado com os slats de plástico Vencoslat e com a correia transportadora de ovos Vencobelt. Com estas inovações, você coletará ovos comerciais em perfeito estado.
In need of specific solutions?
We can help.

Bas Liebregts
Product Manager
Entre em contacto
Helping customers for 40+ years
We've worked with 300+ farmers and companies, big and small.