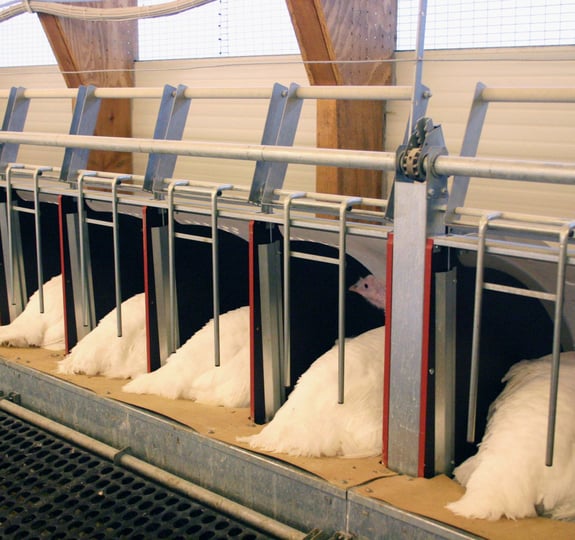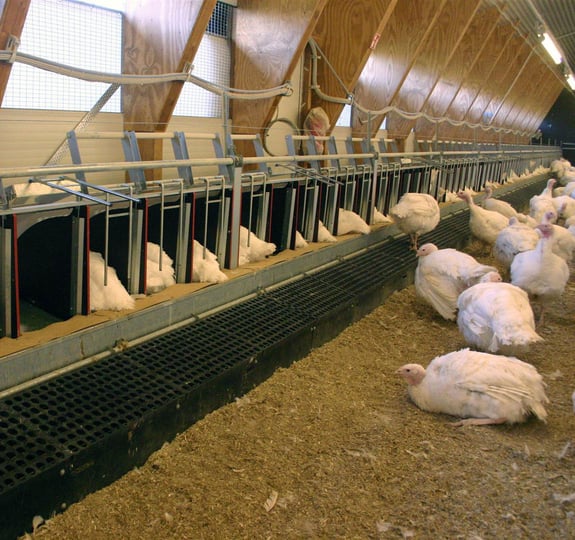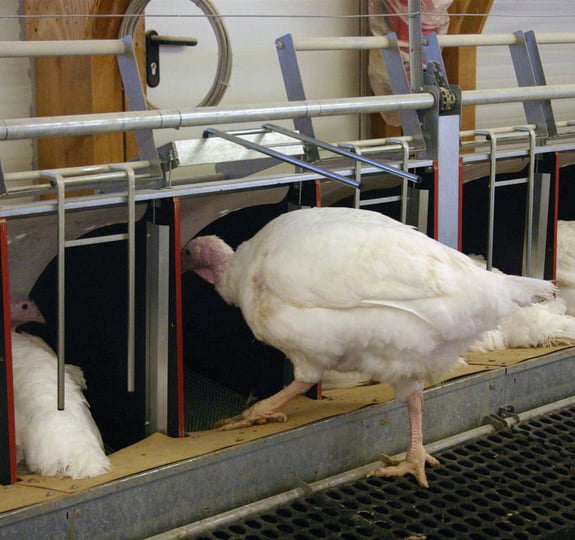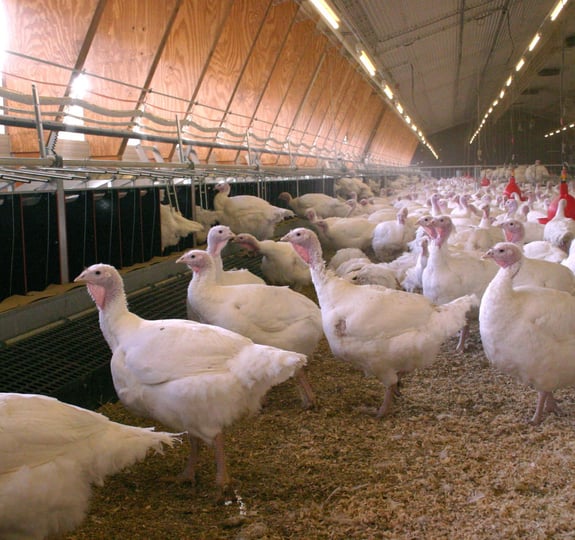 Turkey Nest
Perus requerem ninhos grandes e robustos que possam suportar a força desses animais. Em 1986, a Vencomatic desenvolveu um ninho individual, especialmente para os perus e desde então, mantém sua posição de liderança neste segmento.
Descarregar especificação
Características únicas
A utilização de materiais duráveis e fortes em conjunto com um desenho especificamente adaptado para perus, formam a base para o sucesso mundial deste ninho.

Através do uso dos componentes comprovados, como o Vencomat, o Slat e da correia de transporte de ovos Vencobelt, a qualidade dos ovos para incubação permanece perfeita.

Um sistema de auto fechamento impede que outras aves adentrem o ninho quando este já está sendo utilizado. Com o sistema de slats mais baixos, proporciona um menor número de ovos de piso.
In need of specific solutions?
We can help.

Freek Leijten
Product Manager
Entre em contacto
Helping customers for 40+ years
We've worked with 300+ farmers and companies, big and small.