After Sales Officer
Heb jij gevoel voor klanttevredenheid en krijg jij energie van het oplossen van technische vraagstukken? Dan ben jij de aangewezen persoon om onze klanten en dealers te voorzien van technische support! Je krijgt te maken met een diversiteit aan vragen, verzoeken en storingen. Het is belangrijk om de juiste prioriteiten te stellen en op basis van je technische inzicht, urgente problemen te onderscheiden. Luisteren is jouw kwaliteit, je bent geduldig en kan snel tot de kern van een probleem komen. Jij ziet uitdaging in het oplossen van problemen en wil jouw aanpak structureel borgen in onze processen
Mail your CV and motivation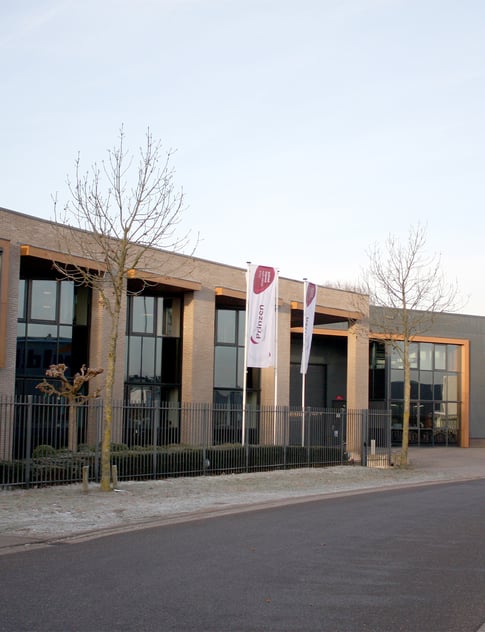 Jouw hoofdtaken
Het beantwoorden van vragen en advies geven
aan onze internationale klanten en dealers via
e-mail en telefoon;
Offertes voor spare parts en modificaties
maken;
Het verzorgen van technische trainingen aan
dealers en collega's zowel in Aalten als op
locatie;
Opvolgen van gerealiseerde projecten, SLA's
(Service Level Agreements) en dit verder uit
rollen;
Het verzorgen van technische input aan
verschillende ontwikkelprojecten.
Het meedraaien in de avond- en weekend
storingsdiensten.
Jouw profiel
Je hebt een goede beheersing van de
Nederlandse en Engelse taal;
Beheersing van de Duitse taal is een pré;
Je bent zowel mondeling als schriftelijk
communicatief vaardig;
Je hebt affiniteit met techniek en een
commerciële houding;
Je hebt affiniteit met digitaliseren en
verbeteren van processen;
Je beschikt over analytisch
probleemoplossende vaardigheden.
Wat hebben wij jou te bieden?
Uitdagend en afwisselend werk in een familiaire
en professionele werkomgeving, waarbinnen
collegialiteit en samenwerking de sfeer bepalen;
De ruimte om samen met je team de processen
verder te professionaliseren;
Een grote mate van vrijheid en
verantwoordelijkheid;
Een flexibele werktijdenregeling;
Ontwikkelingsmogelijkheden door het volgen van
relevante cursussen en opleidingen;
Een informele werksfeer.

Heb jij technisch inzicht, klantgevoel en
interesse in deze vacature?
Neem dan contact op met de Teamleader van de afdeling After Sales, Ernest ten Pas, via 0543-490060.
Direct solliciteren kan door je CV, met een korte toelichting, te sturen naar: jobs@vencomaticgroup.com
Within Vencomatic Group
+/- 30
Internships per year
Where we work
Venco Campus
The Venco Campus is a unique building in many ways. Sustainability, innovation, flexibility and transparency are at the base of this future proof building. The Venco Campus is the head office of Vencomatic Group and is home to Vencomatic, Agro Supply and Rondeel. It is a multifunctional commercial building which incorporates offices, logistics, warehousing and a workshop and functions as international knowledge centre for poultry.
Discover the Venco Campus