Supervisor (Internationaal)
𝘈 '𝘵𝘦𝘤𝘩𝘯𝘪𝘤𝘢𝘭 𝘫𝘢𝘤𝘬-𝘰𝘧-𝘢𝘭𝘭-𝘵𝘳𝘢𝘥𝘦𝘴' 𝘸𝘩𝘰 𝘨𝘦𝘵𝘴 𝘪𝘵𝘤𝘩𝘺 𝘧𝘳𝘰𝘮 𝘴𝘪𝘵𝘵𝘪𝘯𝘨 𝘴𝘵𝘪𝘭𝘭.

Do you know battery cages? Yikes, we hate them. We are the inventors and makers of animal-friendly housing systems for poultry. And in order to deploy our cool systems worldwide, we are looking for a travel-loving technology.

But not just any techie! The Supervisor we're looking for is kind of like Superman. A Supervisor sleeps as well in a hotel bed as he does in his own bed. In addition, he is independent, has considerable system knowledge and can supervise a project by managing a (local) assembly crew. (His work is everywhere and nowhere and every project has a new challenge, which always has a completely different cause and size.) A Supervisor is the link between end customer, dealer, team, project leader and third parties on location. So being a strong communicator is important! That's why a Supervisor speaks English and hand and foot language /as well as with hands and feet. Are you still reading and excited? SUPERvisor! Then you are the person we would like to meet!
Mail your CV and short motivation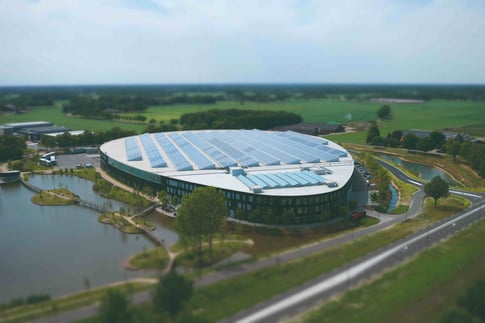 The main duties of a Supervisor:
Supervise and direct teams worldwide in the installation of poultry housing systems;
Taking care of a project up to and including completion;
Sporadically performing service work;
Providing technical explanations to dealers and customers;
Provide technical input for product and process improvements;
Frequent international travel with multi-week stays.
Do you recognize yourself in this profile?
You are an all-round technician par excellence;
You are verbally and written proficient in English, other languages is a plus;
You are customer and solution oriented;

You are self-reliant and dare to make decisions

.
What do we have to offer you?
A challenging job, packed with variety!
A high degree of freedom and responsibility;
Development opportunities by offering relevant courses and training;
A pleasant and informal working atmosphere within an international family business.
Can't tick all the profile requirements but interested in this job?
Certainly don't hesitate to let us hear from you! We are interested in your motivation and would love to hear it over a cup of coffee/ meet.
Can you see yourself flying around as a Supervisor?
Nice! Drop us an email at jobs@vencomaticgroup.com or grab your phone and call the Teamleader of After Sales: Hanneke van de Ven, at +31 (0)497-517380.
Onze werkplek
Venco Campus
De Venco Campus in Eersel is in vele opzichten een unieke plek. Duurzaamheid, innovatie, flexibiliteit en transparantie zijn de basis van dit toekomstbestendige gebouw. De Venco Campus is het hoofdkantoor van Vencomatic Group en is de thuisbasis van Vencomatic, Agro Supply en Rondeel. Het is een multifunctioneel bedrijfsgebouw met kantoren, logistiek, opslag, een werkplaats en fungeert als internationaal kenniscentrum voor pluimvee.
Ontdek de Venco Campus