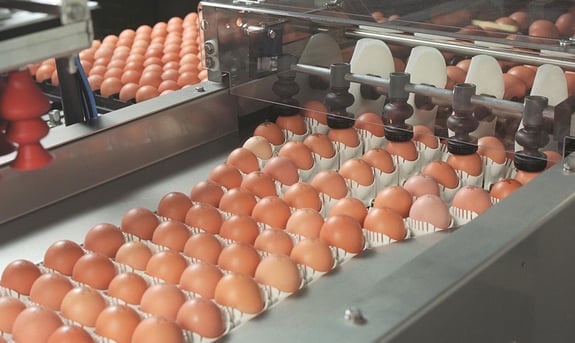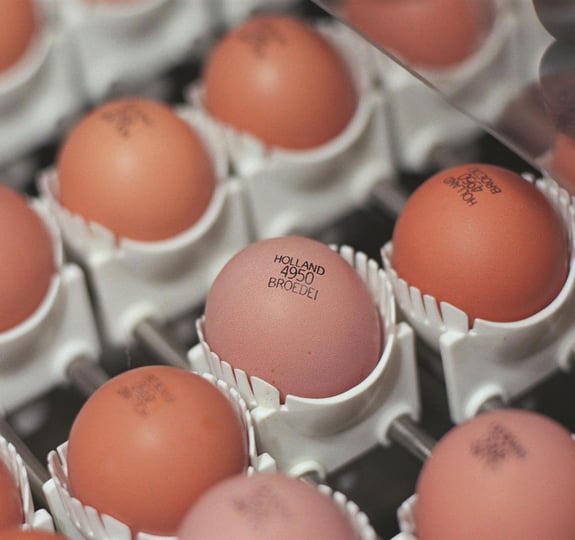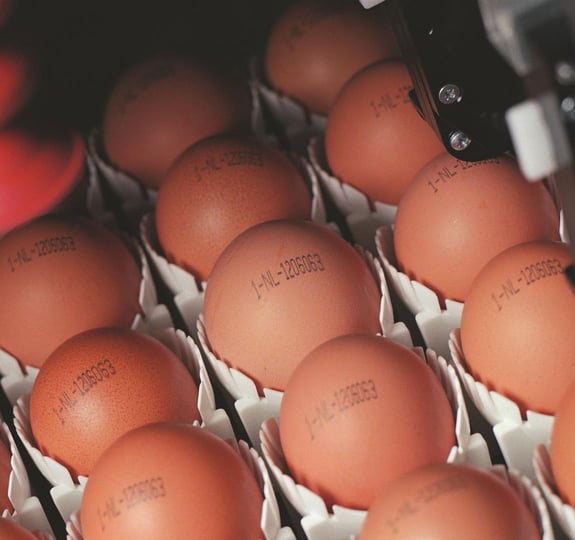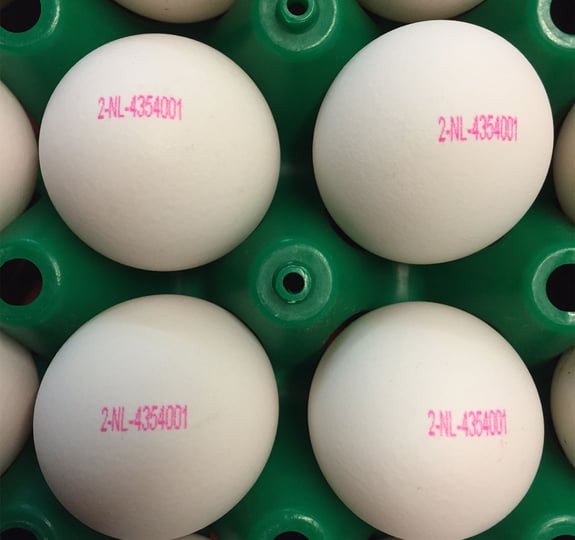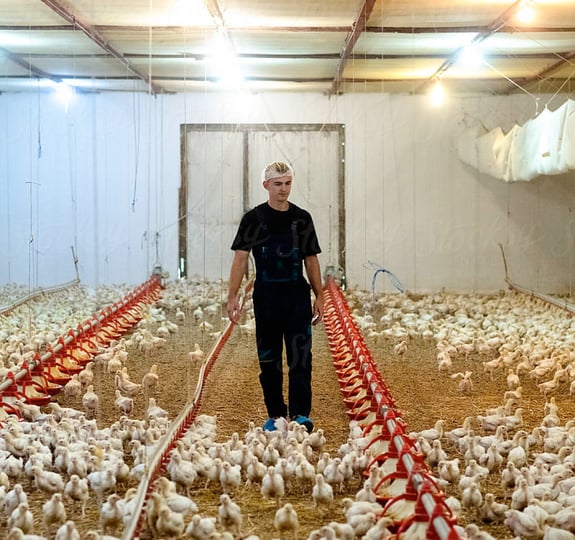 Codeurs d'œufs
Les systèmes de codage des œufs sont disponibles pour toutes nos emballeuses. Les systèmes de codage des œufs offrent une méthode efficace pour coder chaque œuf à coûts réduits.
Télécharger les spécifications
Votre choix
Nous proposons deux méthodes de codage : l'Ovoprint et l'Ovostamp.
Ovoprint
L'Ovoprint se sert de la technologie éprouvée du jet d'encre, offrant un codage d'œuf de haute qualité et à bas prix. La tête d'impression s'adapte à la hauteur de chaque œuf, c'est la promesse d'un codage d'une qualité constante jour après jour. Il est possible de coder plus de 200 000 œufs par cartouche d'encre, avec un maximum de 16 caractères par ligne, tout en conservant de faibles coûts d'exploitation.
Ovostamp
La tamponneuse flexible pour œufs utilise des têtes en caoutchouc flexibles pour coder délicatement les œufs. Cette technique expérimentée garantit une qualité élevée et régulière. La tête en caoutchouc se compose d'un tampon de 17mm de diamètre qui compte au maximum 3 lignes de 17 caractères et, peut tamponner plus de 250 000 œufs.
In need of specific solutions?
We can help.
Willy Groot-Zevert
Product Manager
Prendre contact
Helping customers for 40+ years
We've worked with 300+ farmers and companies, big and small.