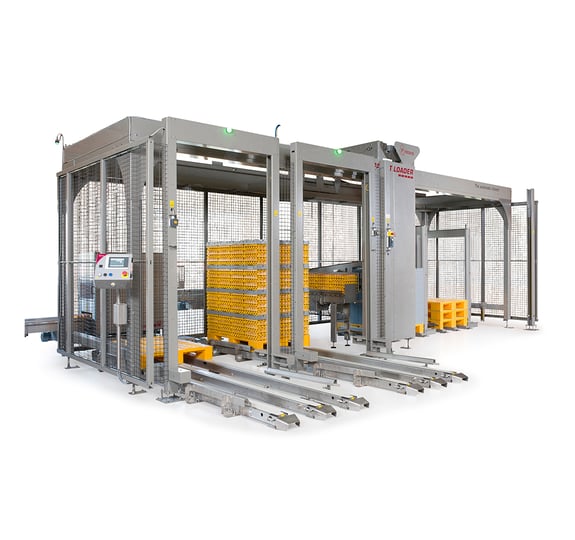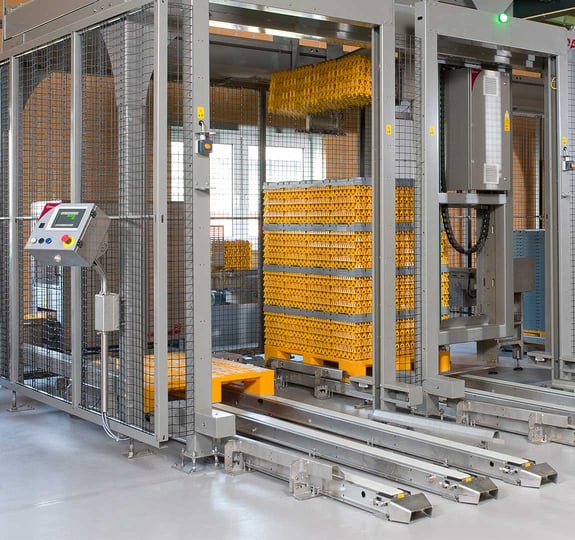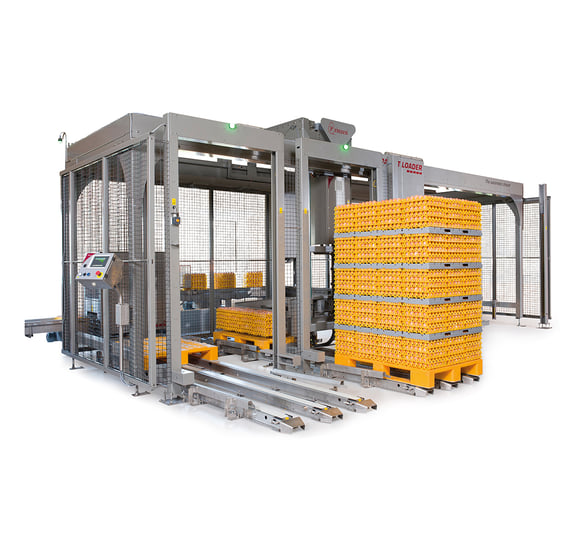 Pallet Loader
Le convoyeur de collecte amène les piles jusqu'au palettiseur Paller Loader de Prinzen unique en son genre. Le palettiseur place rapidement et avec une extrême précision les piles d'œufs sur des palettes. Une fois qu'un étage de la palette est complet, le palettiseur prend automatiquement un séparateur de protection de la réserve et le positionne de façon précise au-dessus de l'étage inférieur.
Télécharger les spécifications
La machine
Les palettes complètes peuvent être déplacées automatiquement à l'aide d'un convoyeur de palettes ou simplement retirées au moyen d'un transpalette et remplacées par une palette vide. La machine a une capacité de 80 000 œufs par heure et peut charger jusqu'à six étages sur les palettes en utilisant des barquettes en plastique et en carton. Grâce à ses dimensions petites et peu encombrantes, il convient à n'importe quelle salle de manutention d'œufs.
In need of specific solutions?
We can help.
Willy Groot Zevert
Product Manager
Prendre contact
Helping customers for 40+ years
We've worked with 300+ farmers and companies, big and small.