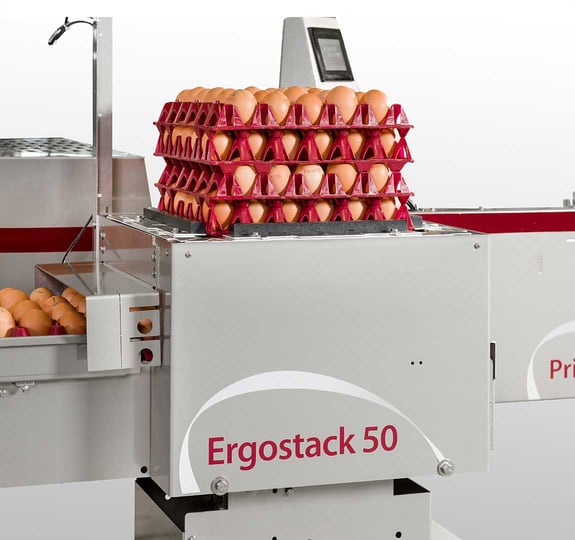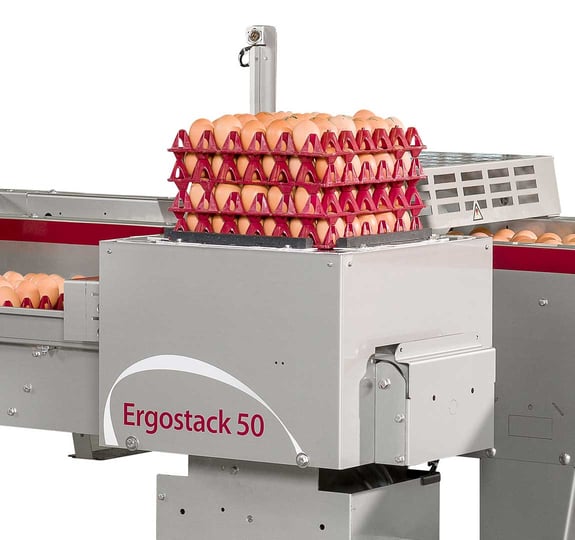 Empileurs de barquettes
Afin d'automatiser davantage le processus de conditionnement des œufs, les barquettes peuvent être empilées à l'aide de nos empileurs semi-automatiques ou entièrement automatiques.
Télécharger les spécifications
Empileurs
Easystack
L'empileur Easystack est semi-automatique et traite 18 000 œufs par heure et exploite au maximum la capacité de l'emballeur PSPC. Cet empileur se situe à l'extrémité du convoyeur de sortie afin d'exploiter au maximum l'espace souvent limité.
PS4 Traystacker
Positionné à la sortie d'un emballeur Prinzen, l'empileur de barquettes PS4 Traystacker permet de réduire le travail. Il a une capacité de 40 000 œufs par heure, empilant jusqu'à 6 barquettes. L'angle de déchargement de 90° unique permet des configurations d'aménagement peu encombrantes.
In need of specific solutions?
We can help.
Willy Groot Zevert
Product Manager
Prendre contact
Helping customers for 40+ years
We've worked with 300+ farmers and companies, big and small.