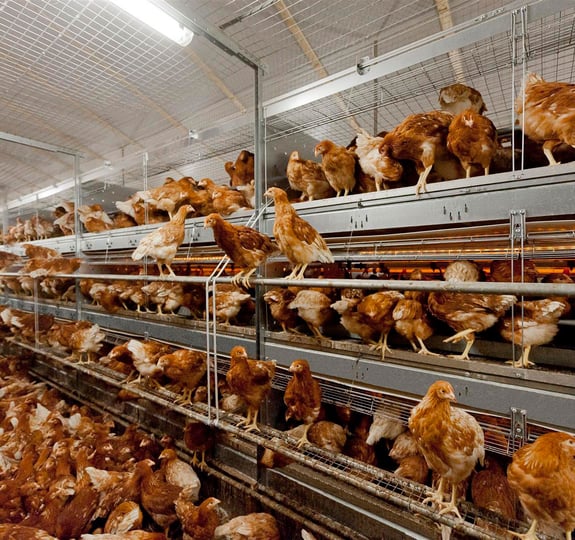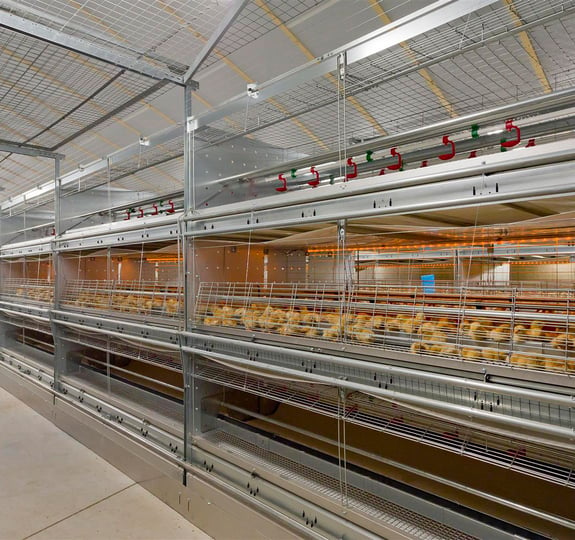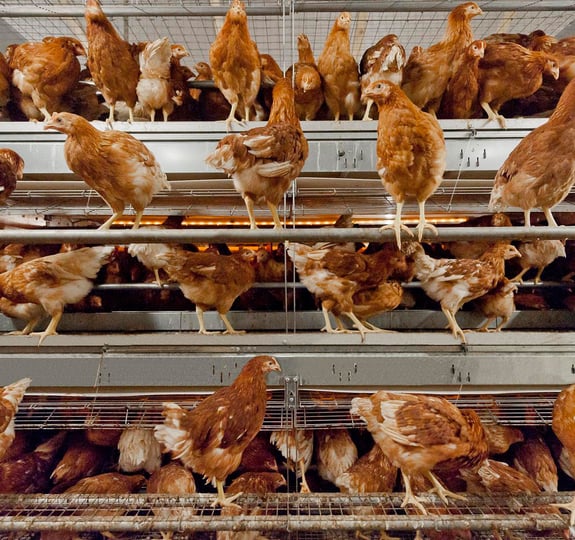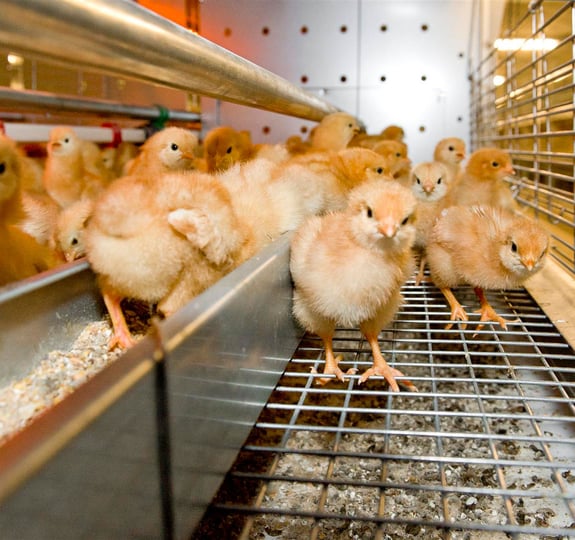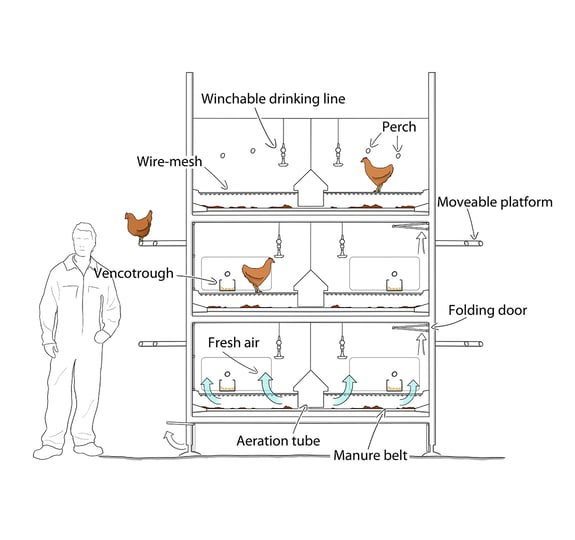 Unistart
Unistart est un système d'élevage économique et facile à utiliser, agencé en rangées. Ici, le gestionnaire a une maîtrise totale de la volaille. Grâce à ses dimensions compactes, ce système loge dans n'importe quel poulailler et peut héberger un grand nombre d'animaux par mètre carré au sol.
Download specification
Système d'élevage
Les poussins d'un jour sont répartis uniformément entre les compartiments. Après 4 semaines, l'entraînement commence, lorsqu' ils sont lâchés et commencent à parcourir le poulailler. Les plateformes extérieures les incitent à se déplacer verticalement vers tous les niveaux.

Tous les éléments mobiles sont commandés centralement par un moteur ou un treuil manuel à l'extrémité avant de la rangée. Les portes peuvent également être partiellement repliées vers le bas ou ouvertes à la main séparément. Avec la structure ouverte, cela permet :
un excellent accès visuel ;
inspection, la capture, la vaccination facilitées ;
le nettoyage à fond.
Chacun des trois niveaux est équipé de tapis à fientes. En option, des gaines d'aération peuvent être ajoutées à ces tapis pour améliorer le climat ambiant dans le poulailler.
In need of specific solutions?
We can help.

Bas Liebregts
Product Manager
Get in touch
Helping customers for about 40 years
We've worked with thousands of farmers and companies, big and small.