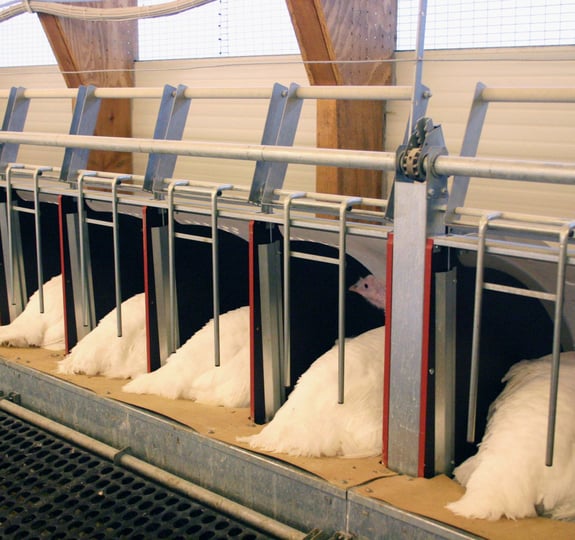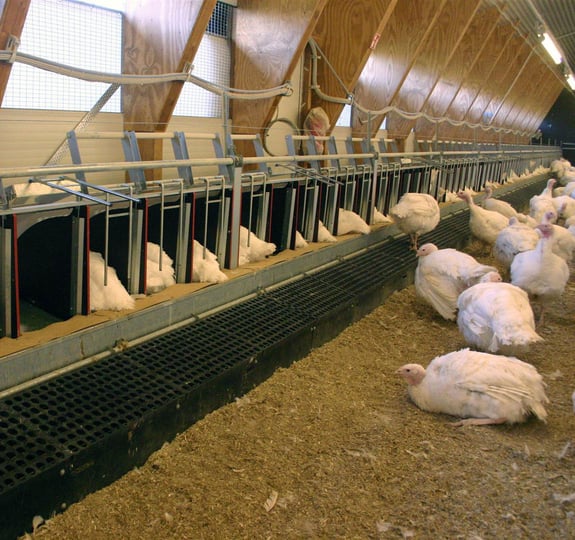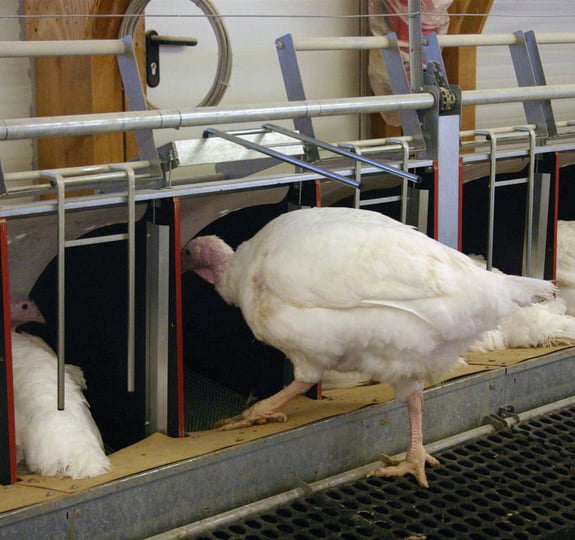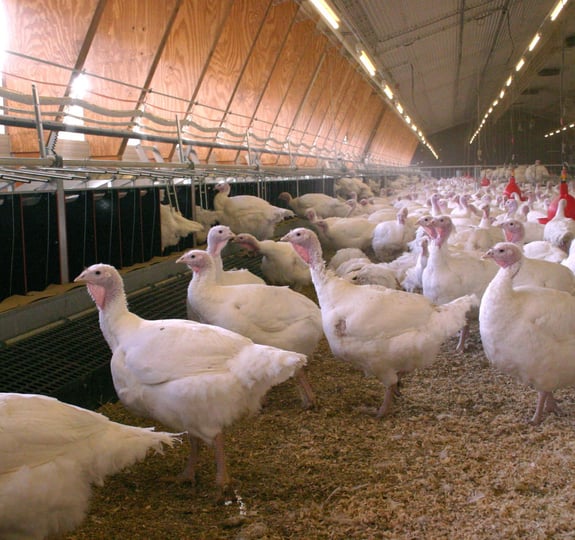 Turkey Nest
Les dindes ont besoin de grands pondoirs robustes, résistant à la force de ces animaux. En 1986, Vencomatic a mis au point un pondoir individuel spécialement conçu pour les dindes. La position de leader sur le marché est depuis lors, assumée par la compagnie.
Télécharger les spécifications
Caractéristiques uniques
L'utilisation de matériaux solides et une conception spécialement adaptée aux dindes sont à la base de la réussite mondiale de ce pondoir. Grâce à l'utilisation des éléments éprouvés comme le Vencomat, le fond mobile et le convoyeur d'œufs, la qualité des œufs d'incubation est préservée.
Le Turkey Nest se distingue par son mécanisme de trappe. La trappe se ferme dès que l'animal est entré, ce qui empêche un deuxième animal de pénétrer dans la même section. En position ouverte, les jeunes animaux exploreront facilement le pondoir et l'adopteront rapidement.

Ce pondoir réunit les innovations imaginées et développées par Vencomatic: le Vencomat, le fond de déversement et le convoyeur d'œufs. Pour parfaire votre équipement, le Vencobelt et le Vencoslat. Grâce à ces innovations, vous collectez vos œufs à couver en parfaite condition.
In need of specific solutions?
We can help.

Freek Leijten
Product Manager
Prendre contact
Helping customers for 40+ years
We've worked with 300+ farmers and companies, big and small.