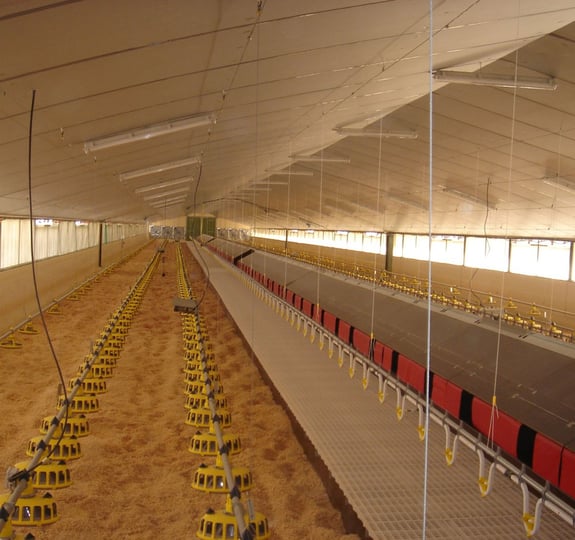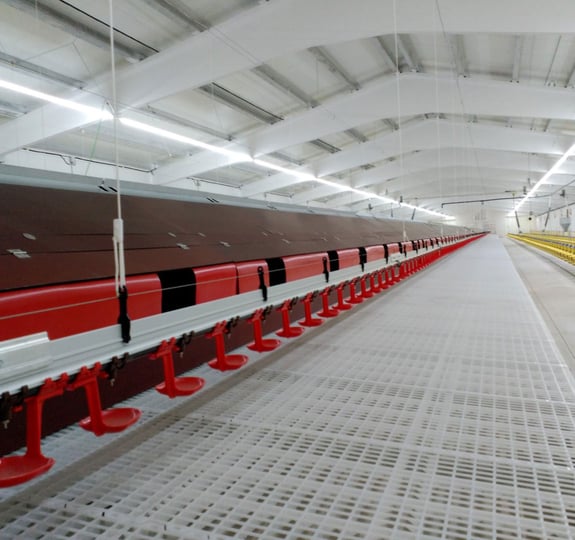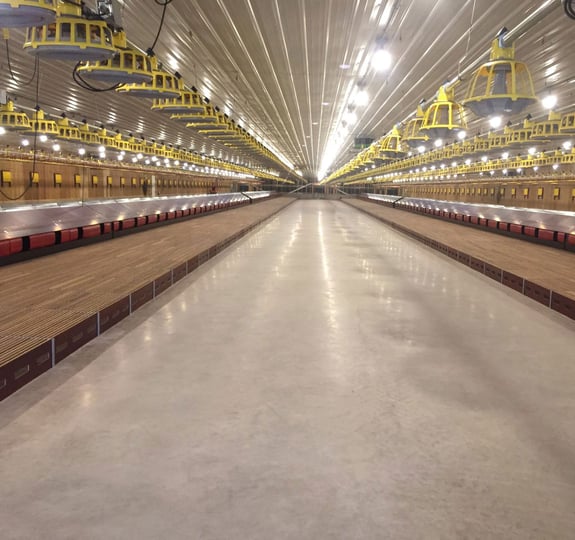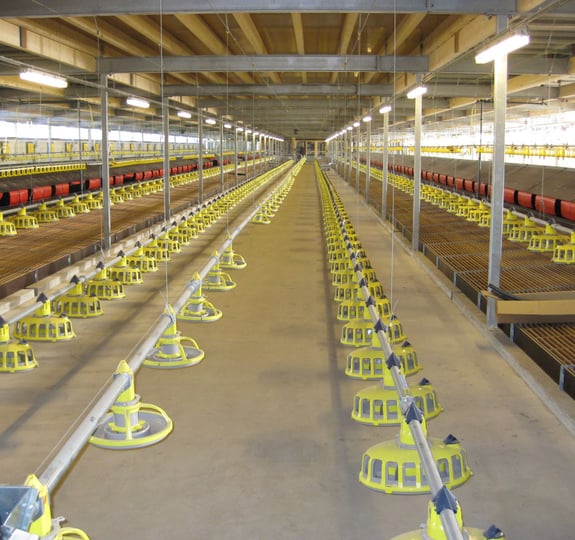 Van Gent Nest
Les pondoirs Van Gent sont synonymes de simplicité et de grande qualité. Le succès du pondoir Van Gent est le résultat d'années d'expérience. La structure est simple et stable, ce qui facilite l'assemblage et le nettoyage des pondoirs. Le système d'extraction permet de retirer périodiquement les poules des pondoirs. Cela permet de garder les pondoirs propres et d'éviter que les poules restent couver.
Télécharger les spécifications
Van Gent Nest conception
Différentes tailles et configurations sont proposées en fonction de votre bâtiment et de vos besoins. Les pondoirs Van Gent sont disponibles en 1 étage, simple (formation murale) ou double, standard et XL. Espace de vie facultatif au-dessus des pondoirs.

Van Gent propose plusieurs modèles de caillebotis: des caillebotis en bois dur ou des caillebotis en plastique. Matériaux résistants et avec une structure ouverte. Les animaux bénéficient ainsi d'un sol propre auquel ils peuvent facilement s'agripper.
In need of specific solutions?
We can help.

Freek Leijten
Product Manager
Plus d'informations
Helping customers for 40+ years
We've worked with 300+ farmers and companies, big and small.