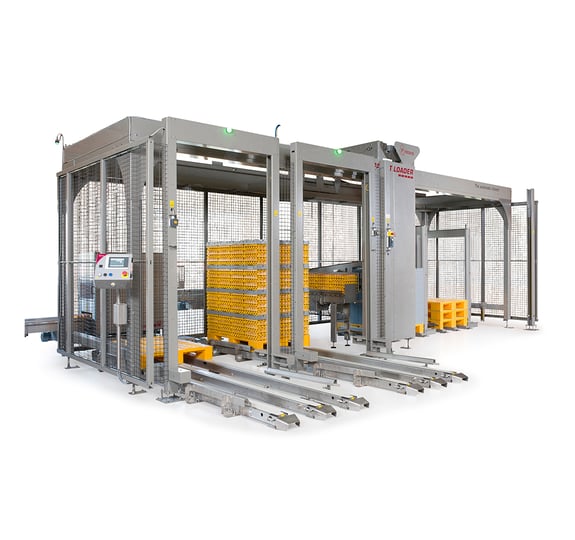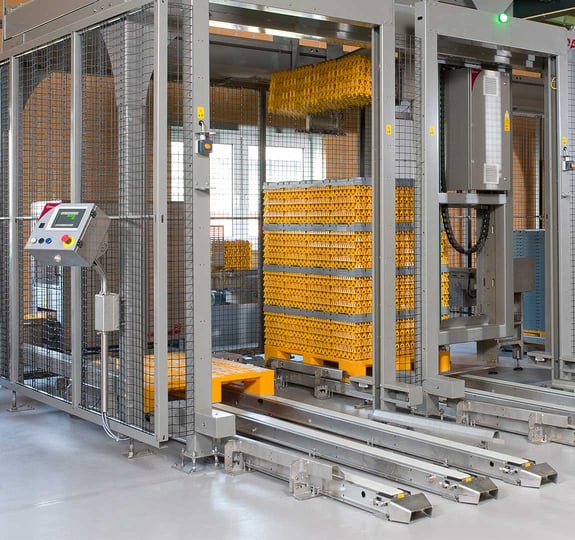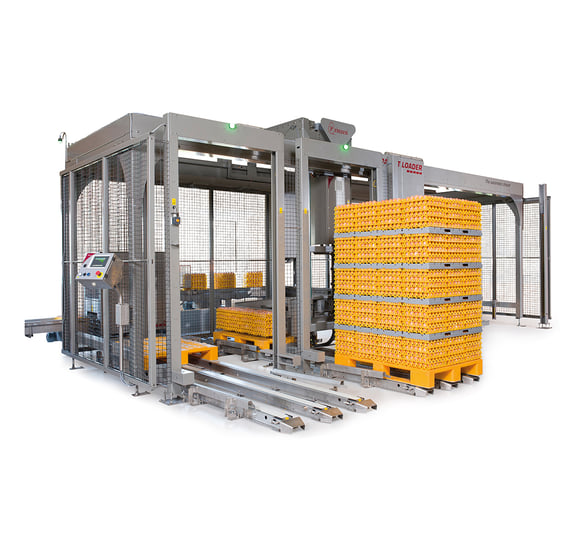 Pallet Loader
Конвейерная лента доставляет штабели с яичными лотками к уникальному загрузчику паллет Prinzen Pallet Loader. которые затем с максимальной точностью и быстро укладываются на паллеты. Когда очередной слой на паллете полностью уложен, загрузчик паллет автоматически укладывает защитный разделитель, взятый со склада, и точно позиционирует его на верхней части нижнего слоя.
Скачать спецификацию
Машина
Полностью уложенные паллеты автоматически передвигаются конвейерной лентой для паллет, легко перемещаются на тележку для паллет и замещаются пустыми паллетами. Производительность машины составляет до 80 000 яиц в час и укладывает до 6 слоев на паллетах, при использовании как пластиковых, так и картонных лотков. Благодаря компактным и небольшим размерам данная машина подойдет для комнат сбора яйца практически любых размеров.
In need of specific solutions?
We can help.
Willy Groot Zevert
Product Manager
Войти в контакт
Helping customers for 40+ years
We've worked with 300+ farmers and companies, big and small.