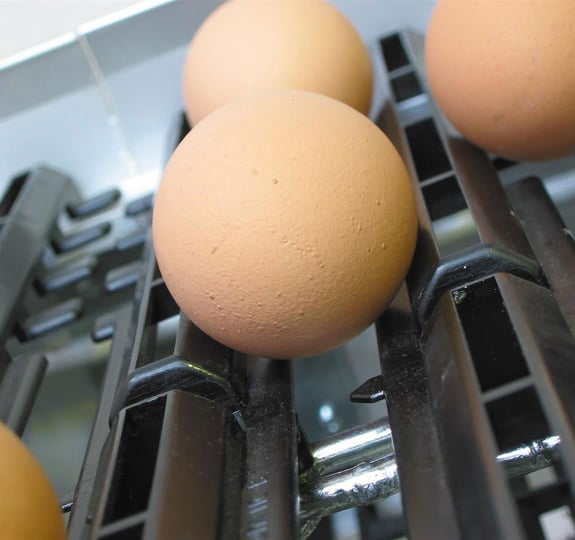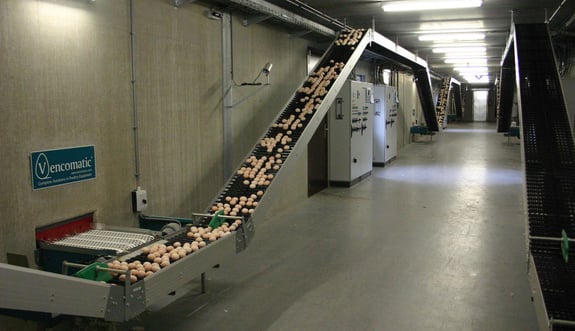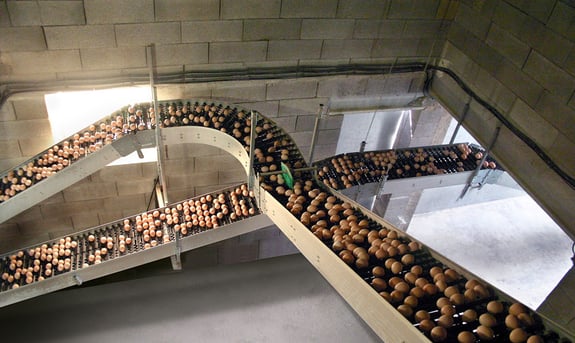 Vencobelt
Яйца бережно перемещаются с различных рядов птичника к центральному пункту сбора благодаря транспортерной ленте Vencobelt.
Download specification
дизайн
Данная лента поставляется с шириной 40 и 55 см и обеспечивает производительность до 45.000 яиц в час. Интеллигентная конструкция носителей и гладкие соединения ленты позволяют создавать наклоны до 35 градусов и небольшие повороты с радиусом до 180 градусов. Благодаря одной интегрированной приводной цепи данная лента является лекго приспосабливаемой при применении, позволяя создавать угол 90 градусов на одном квадратном метре c Vencobelt 40.
In need of specific solutions?
We can help.

Freek Leijten
Product manager
Get in touch
Helping customers for about 40 years
We've worked with thousands of farmers and companies, big and small.