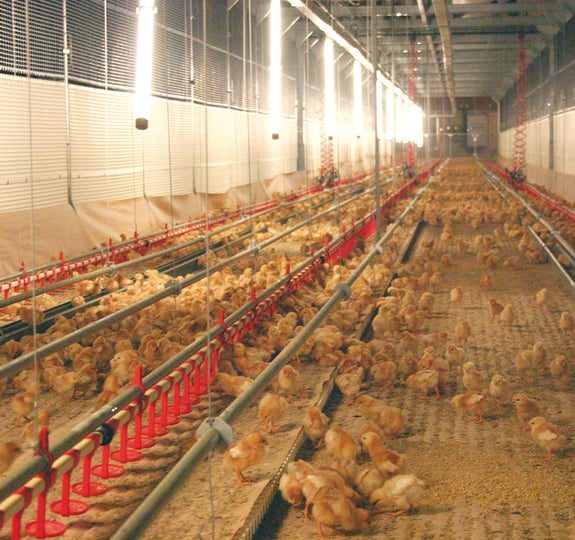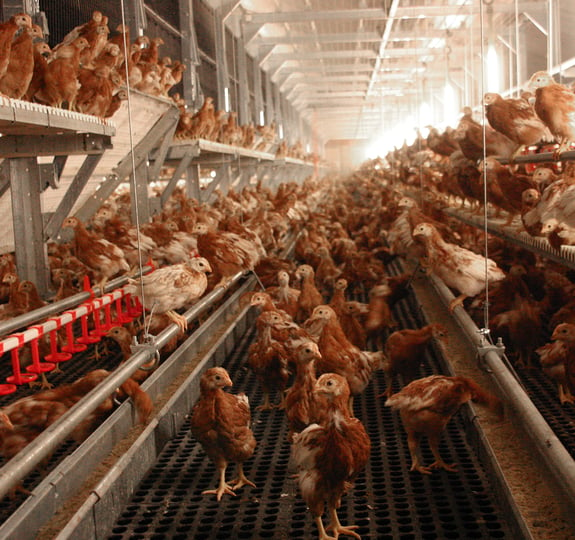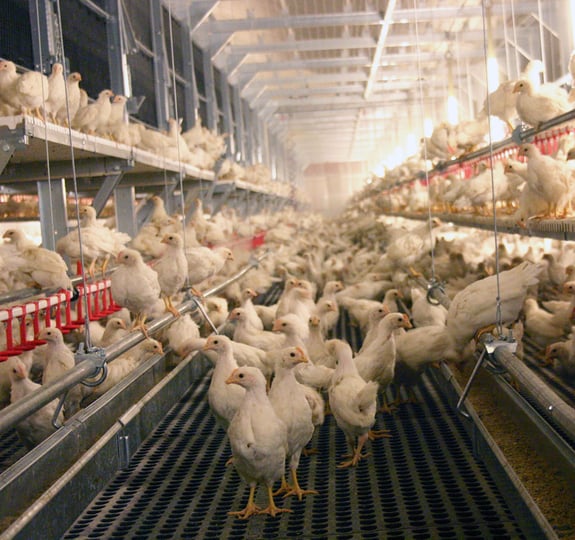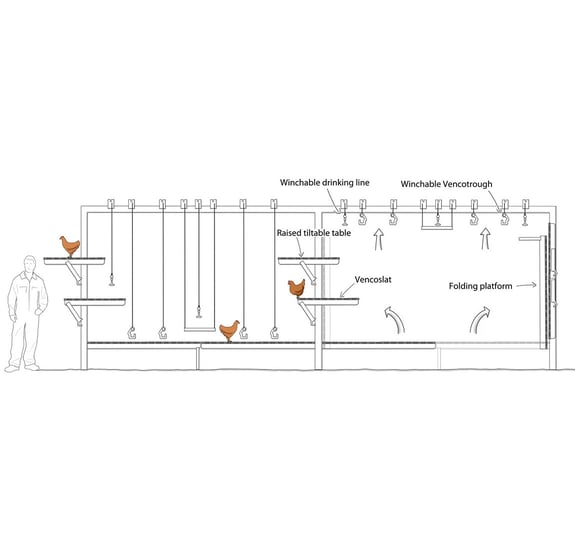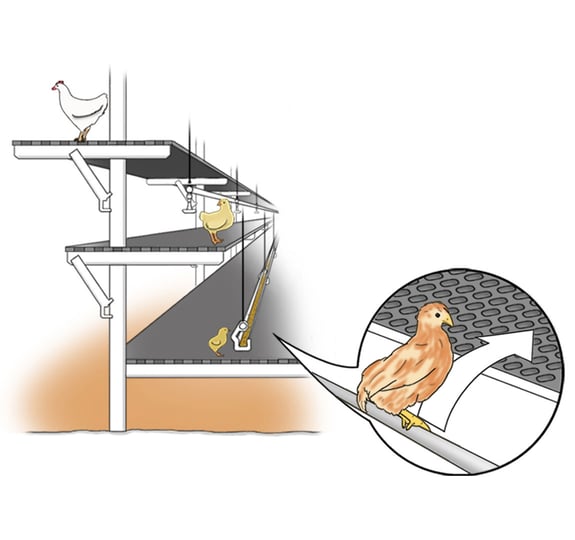 Jump Start
Avec le Jump Start, vous élevez des animaux qui seront de véritables athlètes. Les poussins d'un jour sont placés sur une surface en caillebottis où ils ont directement accès à la nourriture et à l'eau. Au fur et à mesure que les animaux se développent, les différences de niveau entre les lignes d'alimentation et d'abreuvement augmentent graduellement, de sorte que les animaux apprennent à sauter à différent niveaux et sur différents perchoirs.
Download specification
Élevage optimal
Les poules élevées dans le système Jump Start ont eu un excellent démarrage et sauront s'orienter dans n'importe quelle volière.

Le système de portique unique en son genre comprend des lignes d'alimentation et d'abreuvement manoeuvrées par treuil et des plateformes pivotantes. Cela fait du Jump Start un système très flexible aux caractéristiques fortes:
bonne vue d'ensemble;

facile à utiliser;

structure robuste;

nettoyage rapide et facile;

animaux parfaitement entraînés.
In need of specific solutions?
We can help.

Bas Liebregts
Product Manager
Get in touch
Helping customers for about 40 years
We've worked with thousands of farmers and companies, big and small.