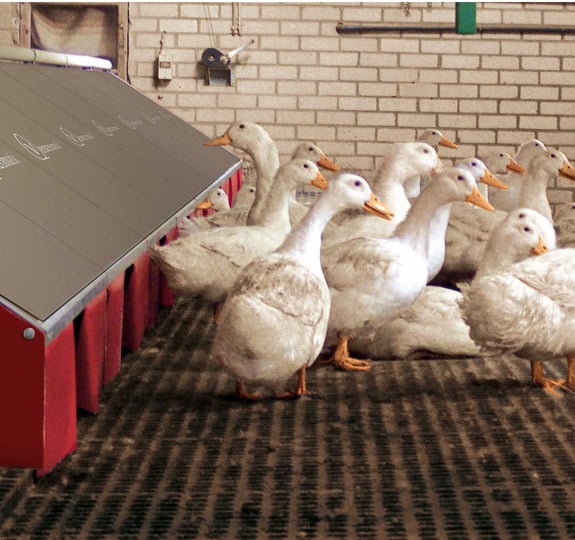 Duck Nest
Vencomatic a été le premier à pénétrer sur le marché avec un pondoir automatique pour canards. Le Duck Nest a éte spécialement conçu pour les besoins uniques des animaux aquatiques, tout en utilisant les innovations éprouvées de nos pondoirs pour volaille.
Télécharger les spécifications
Garantir la qualité des œufs
La paroi arrière mobile est utilisée pour expulser automatiquement les animaux du pondoir après la ponte, empêchant les animaux de couver. Les œufs roulent doucement sur le tapis d'œufs central, garantissant la qualité des oeufs.

Ce pondoir est conçu au moyen des innovations intelligentes de Vencomatic comprenant le Vencomat et le convoyeur d'œufs. Pour parfaire votre équipement, le Vencobelt et le Vencoslat. Grâce à ces innovations, vous collectez vos œufs à couver en parfait état.
In need of specific solutions?
We can help.

Freek Leijten
Product Manager
Prendre contact
Helping customers for 40+ years
We've worked with 300+ farmers and companies, big and small.