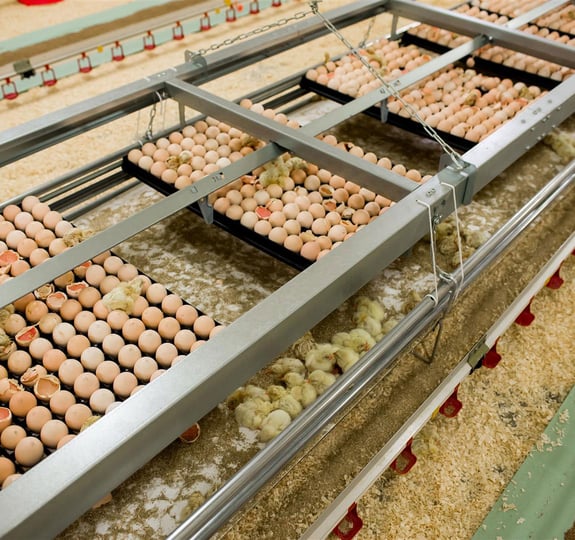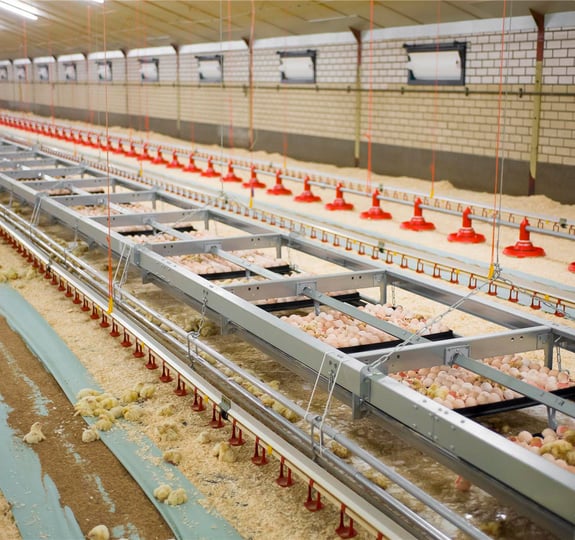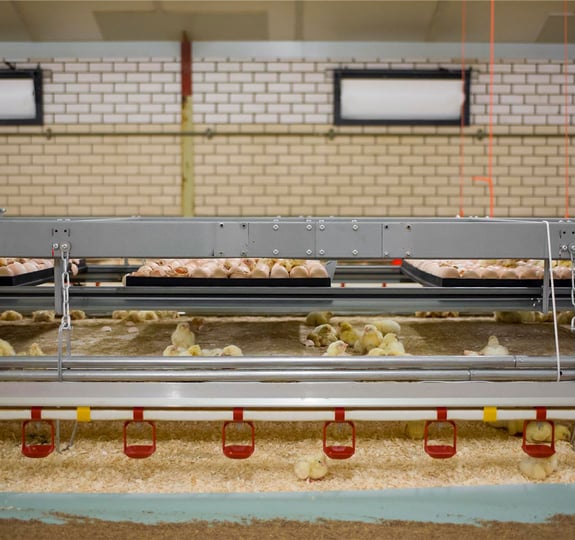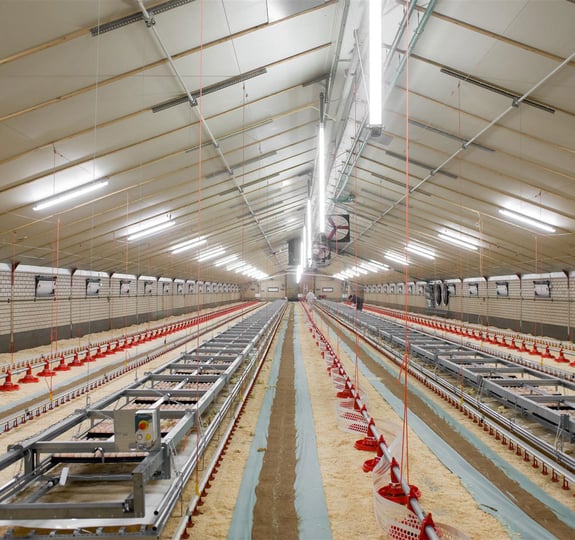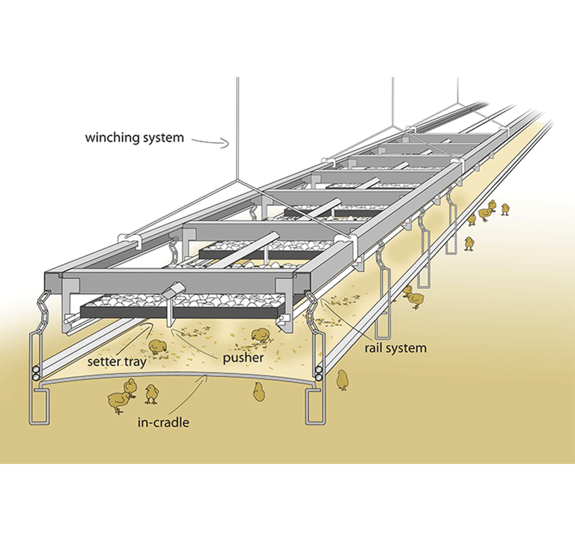 Broiler housing solutions
X-Treck
En 2004, Vencomatic a développé un système qui permet de combiner la dernière phase d'incubation des poulets de chair et leurs éclosions à la ferme. En 2006, Vencomatic a introduit le système Patio dans lequel l'éclosion dans l'exploitation est intégrée en tant que fonctionnalité standard. Le concept X-Treck rendra l'éclosion au sein de l'exploitation également possible dans des installations disposant de plusieurs étages.
Télécharger les spécifications
L'éclosion à la ferme
Des plateaux d'incubation contenant des œufs incubés de 18 jours sont placés sur un système de rail. Ce système de rail est suspendu et exposé à l'air libre, ce qui assure un flux d'air optimal autour des œufs pendant l'éclosion. Le réglage de la hauteur du système par treuillage fournit au gérant de l'exploitation un outil convivial permettant de contrôler le flux d'air et la température entourant l'embryon. Les jours 19 et 20 de l'incubation, jours de l'éclosion, les poussins ont un accès immédiat à l'eau et à la nourriture.

L'accès immédiat à l'eau et à la nourriture stimule le développement intestinal et le système immunitaire, rendant les poulets de chair robustes. Les poussins naissant dans un environnement plus sain, une éclosion à l'air libre et un transport des poussins rendu inutile promettent une plus grande rentabilité des exploitations de poulets de chair.
In need of specific solutions?
We can help.

Freek Leijten
Product Manager
Prendre contact
Helping customers for 40+ years
We've worked with 300+ farmers and companies, big and small.