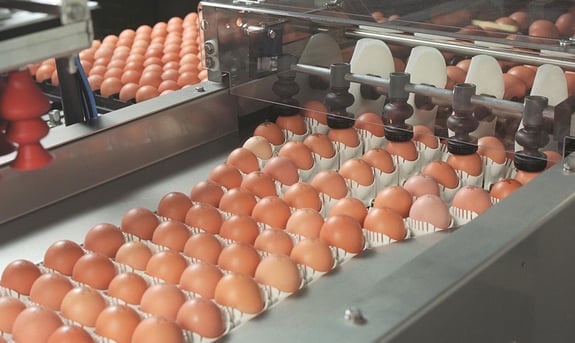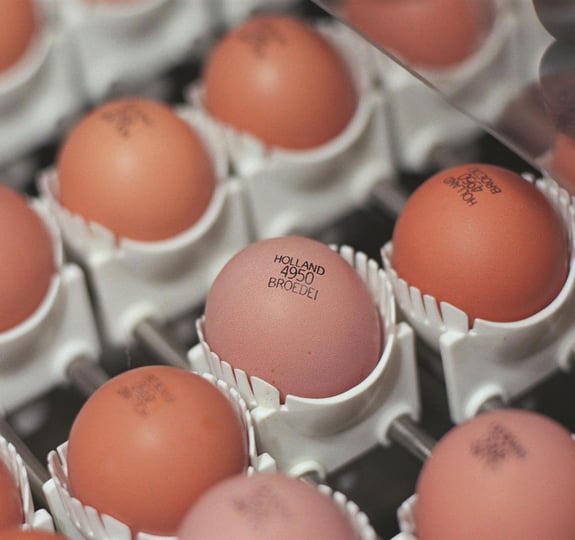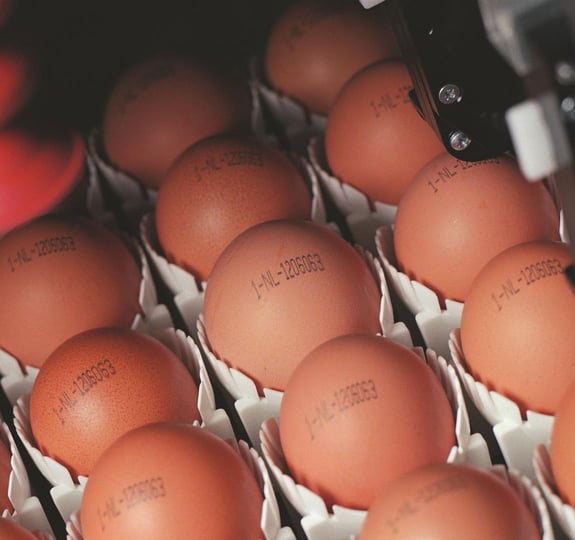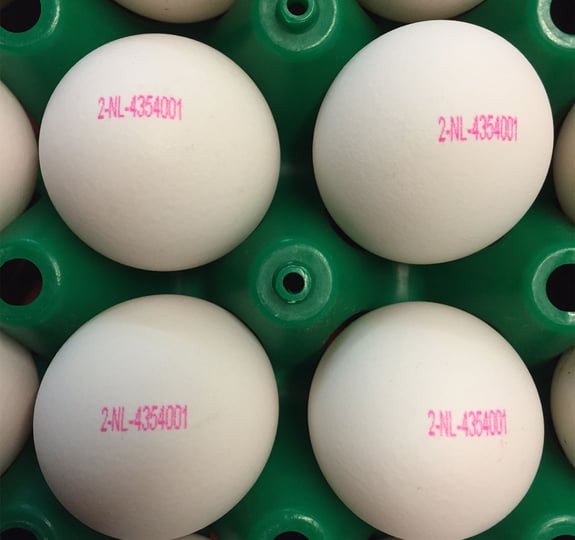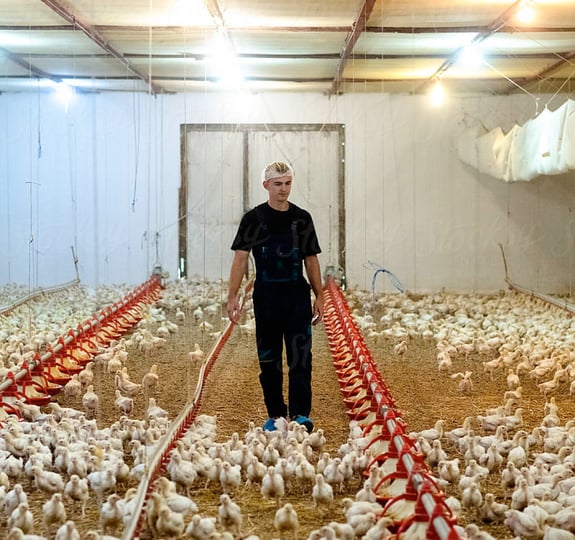 Codificador de huevos
Para todas nuestras empaquetadoras se encuentran disponibles sistemas de codificación de los huevos. Estos sistemas constituyen un método efectivo para la codificación de cada uno de los huevos de forma individual a un coste mínimo.
Descargar la especificación
Su elección
Ofrecemos dos métodos para la codificación de los huevos: Ovoprint y Egg Flex Stamper.
Ovoprint
Ovoprint utiliza la tecnología de inyección de tinta, de eficacia probada, una tecnología que ofrece una elevada calidad y una codificación de los huevos de bajo coste. El cabezal de impresión se adapta a cada altura individual de los huevos, lo que se traduce en una calidad de codificación constante día tras día. Es posible codificar más de 200.000 huevos por cartucho de tinta, en una línea de 16 caracteres como máximo, de modo que los costes de funcionamiento se reducen al mínimo.
Egg Flex Stamper
Egg Flex Stamper utiliza cabezales de caucho flexibles para estampar cuidadosamente el código en los huevos. Esta técnica de eficacia probada garantiza una calidad elevada y constante. El cabezal de caucho incorpora un tamaño de sello de 17 mm de diámetro, en el que caben como máximo 3 líneas de 17 caracteres, y tiene capacidad para estampar más de 250.000 huevos.
In need of specific solutions?
We can help.
Willy Groot-Zevert
Product Manager
Ponte en contacto
Helping customers for 40+ years
We've worked with 300+ farmers and companies, big and small.