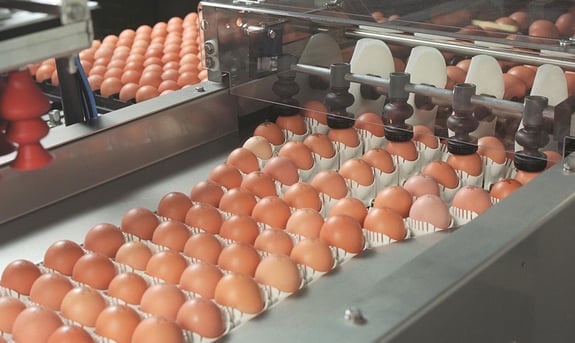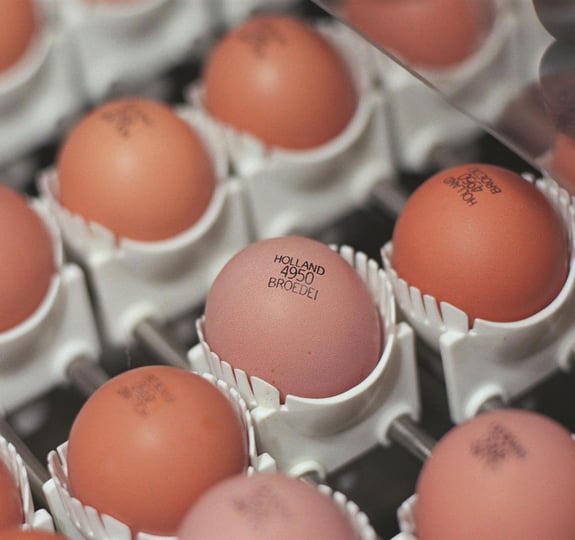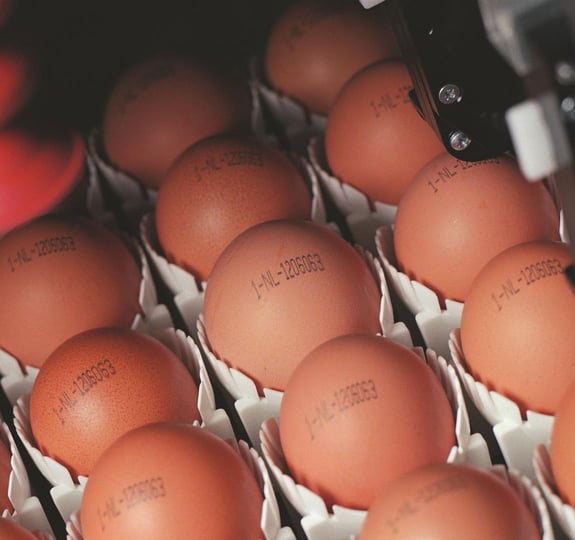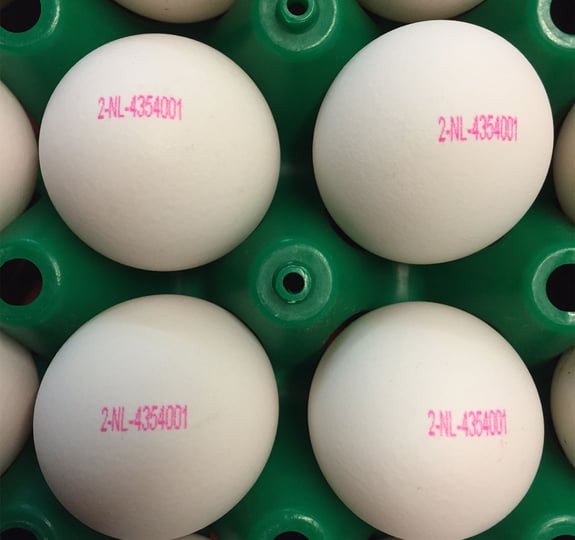 Egg coders
Egg coding systems are available for all our packers. The egg coding systems offer an effective method for coding each individual egg at minimal costs.
Download specification
Your choice
We offer two methods for coding eggs: the Ovoprint and the Egg flex stamper.
Ovoprint
The Ovoprint uses the proven inkjet technology offering high quality and low cost egg coding. The print head adapts itself to each individual egg height resulting in constant coding quality, day after day. Over 200,000 eggs, on line of maximum 16 characters, can be coded per ink cartridge, keeping operating costs to a minimum.
Egg flex stamper
The Egg flex stamper uses flexible rubber heads to gently stamp the code onto the eggs. This proven technique ensures a constant high quality. A rubber head has a stamp size of Ø 17mm which fits maximum 3 lines with 17 characters and can stamp over 250,000 eggs.
In need of specific solutions?
We can help.

Bas Liebregts
Product Manager
Contact me
Helping customers for about 40 years
We've worked with thousands of farmers and companies, big and small.