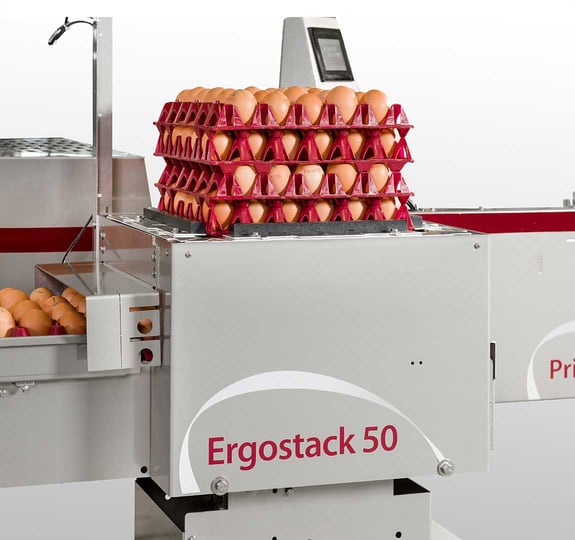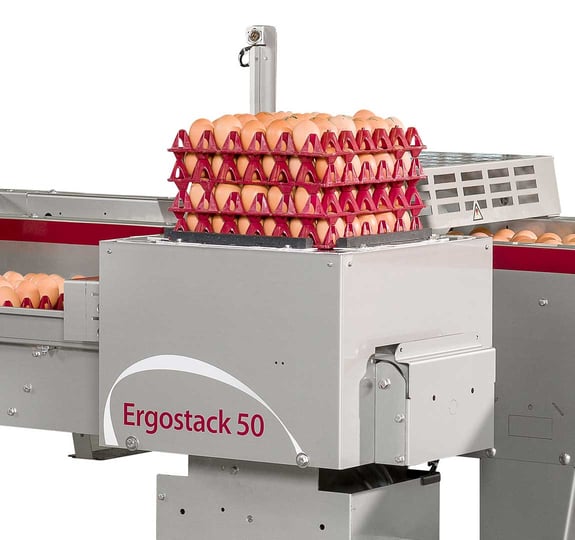 Empilhadeira de bandejas
Para automatizar ainda mais o processo de embalagem de ovos, as bandejas podem ser empilhadas com as nossas empilhadeiras semi e totalmente automáticas.
Descarregar especificação
Empilhadeiras
Easystack
A Easystack é uma empilhadeira semi-automática com uma capacidade de 18.000 ovos por hora e maximiza a capacidade do embalador CPPP. Esta empilhadeira é posicionada na extremidade de saída do transportador para aproveitar o espaço que muitas vezes é limitado.
PS4 Traystacker
O PS4 Traystacker é um equipamento totalmente automático que poupa trabalho e fica posicionado na saída de uma embandejadora Prinzen. Tem uma capacidade de 40 mil ovos por hora e acumula até 6 bandejas. Esta é a única empilhadeira com possibilidade de um ângulo de 90°, permite que se configure no layout do espaço disponível.
In need of specific solutions?
We can help.
Willy Groot Zevert
Product Manager
Entre em contacto
Helping customers for 40+ years
We've worked with 300+ farmers and companies, big and small.