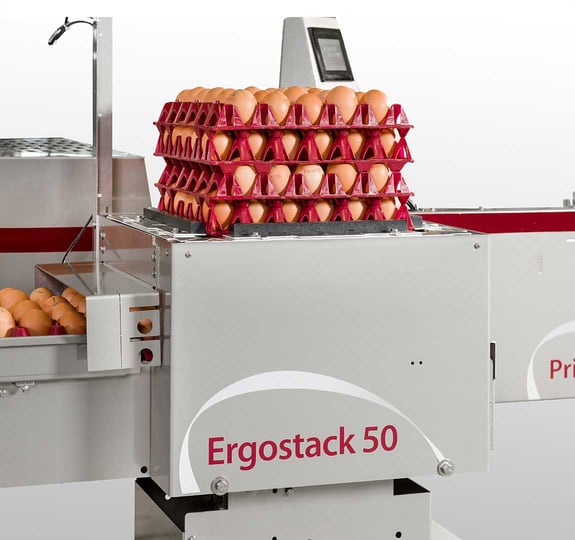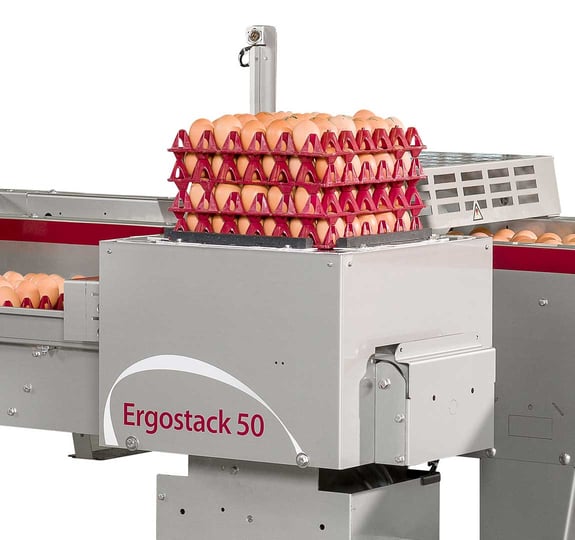 Apiladores de bandejas
Para automatizar aún más el proceso de empaquetado de los huevos, las bandejas se pueden apilar mediante nuestros apiladores semiautomáticos y totalmente automáticos.
Descargar la especificación
Apiladores
Easystack
Easystack es un apilador semiautomático con una capacidad de 18.000 huevos por hora que maximiza la capacidad del empaquetador PSPC. Este apilador se coloca en el extremo de la cinta transportadora de salida para aprovechar al máximo el espacio a menudo limitado.
PS4 Traystacker
El sistema PS4 Traystacker, totalmente automático, es una herramienta que ayuda a ahorrar trabajo y que se sitúa en el lado de salida de un empaquetador de Prinzen. Tiene capacidad para 40.000 huevos por hora, apilando hasta 6 bandejas. La posibilidad exclusiva de contar con un ángulo de descarga de 90° permite utilizar configuraciones que ayudan a ahorrar espacio.
In need of specific solutions?
We can help.
Willy Groot Zevert
Product Manager
Ponte en contacto
Helping customers for 40+ years
We've worked with 300+ farmers and companies, big and small.