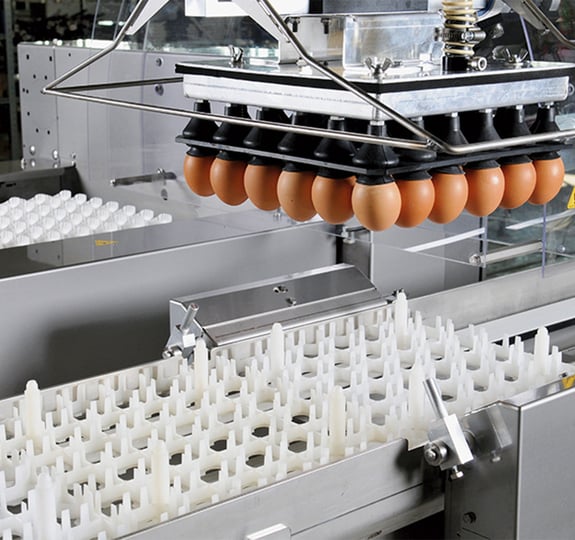 Broiler breeder housing solutions
Ovoset Pro
Ovoset Pro é a solução perfeita para movimentação suave e embandejamento preciso de ovos incubáveis posicionados corretamente na bandeja de incubação. As bandejas de incubação são inseridas automaticamente, manipuladas e posicionadas para receber a transferência dos ovos.
Descarregar especificação
Manuseamento suave dos ovos
A Ovoset Pro tem capacidade de manipular 30.000 ovos por hora, dependendo do modelo de bandeja que está sendo utilizado. O comprovado sistema de posicionamento correto dos ovos, com a ponta para baixo, é uma inovação Prinzen e tem acerto de 99,7%, o que torna este sistema insuperável. Por ser construída com aço inoxidável e materiais duráveis, este equipamento é de fácil limpeza e fácil manutenção.

Seu design compacto e flexível permite que esta embandejadora seja instalada facilmente de forma que aproveite os espaços na sua sala de manipulação de ovos.
In need of specific solutions?
We can help.
Willy Groot Zevert
Product Manager
Entre em contacto
Helping customers for 40+ years
We've worked with 300+ farmers and companies, big and small.