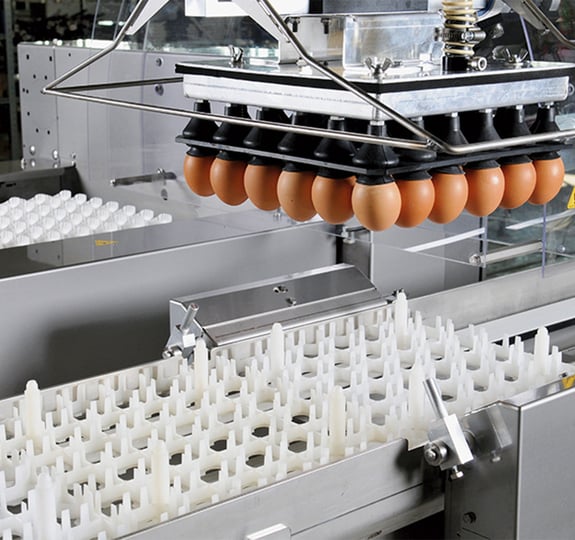 Broiler breeder housing solutions
Ovoset Pro
Ovoset Pro es la mejor solución para colocar de forma precisa y suave los huevos para incubar directamente en las bandejas de incubación. Las bandejas de incubación se manejan y colocan automáticamente para la transferencia y empacado de los huevos.
Descargue la especificación
Manipulación suave de los huevos
Ovoset Pro tiene una capacidad de 30 000 huevos por hora, en función del tipo de bandeja de incubación. Los huevos de incubación se colocan con las puntas hacia abajo y depositan con cuidado en una bandeja de incubación con el sistema de transferencia de Prinzen.

La construcción de acero inoxidable y los materiales duraderos permiten que la empaquetadora resulte más fácil de limpiar y mantener. El diseño flexible y compacto permite que la empaquetadora se pueda adaptar a diferentes situaciones de la granja y disposiciones de la sala de manipulación de huevos.
In need of specific solutions?
We can help.
Willy Groot Zevert
Product Manager
Ponte en contacto
Helping customers for 40+ years
We've worked with 300+ farmers and companies, big and small.