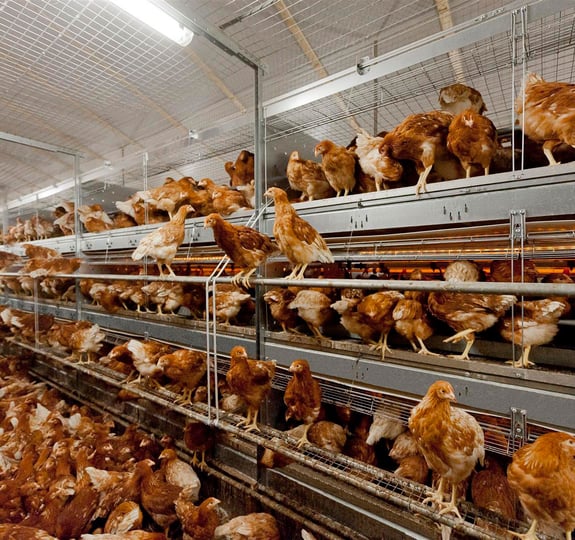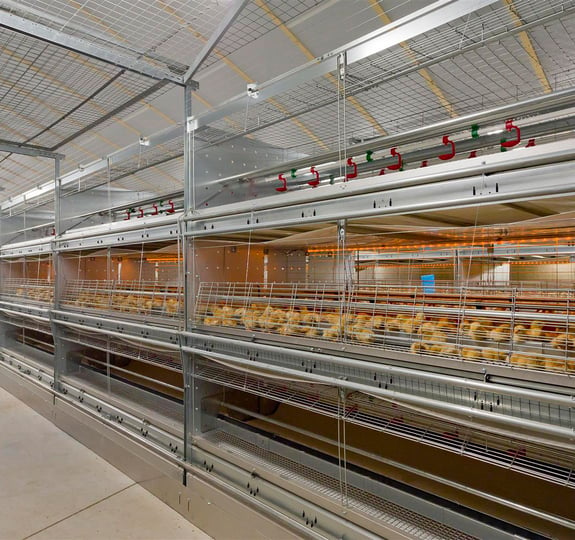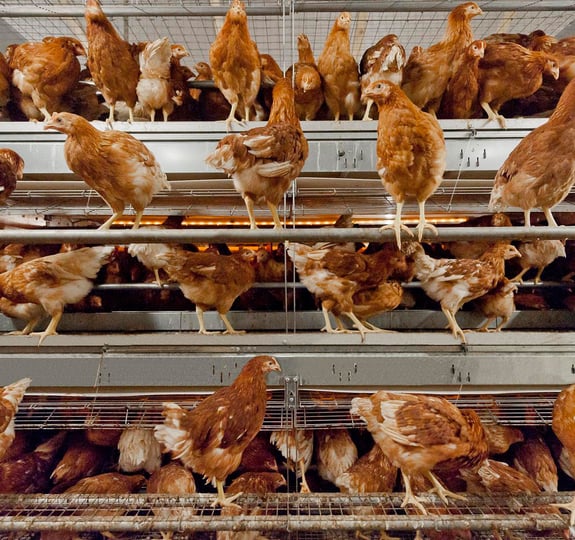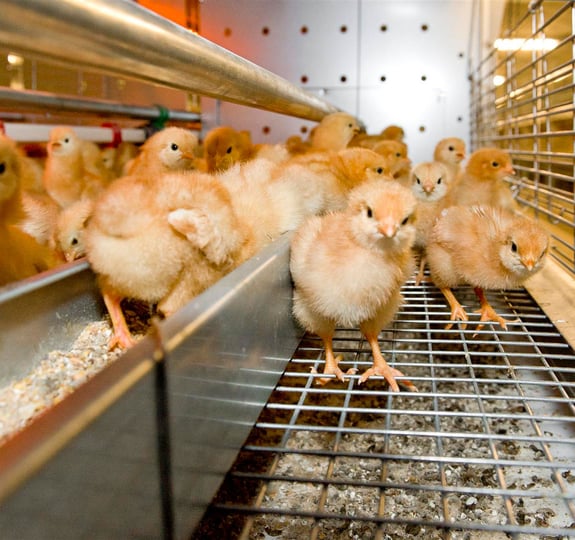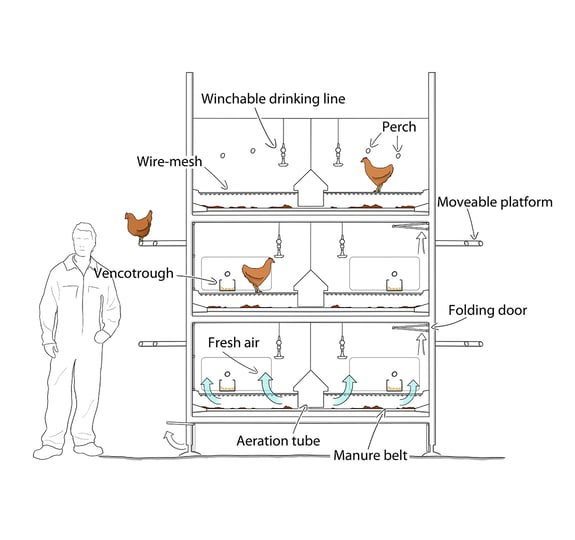 Unistart
Unistart es un sistema de cría económico y fácil de utilizar configurado en filas. Aquí, el avicultor encargado tiene el control total de sus aves. Gracias a sus dimensiones compactas, encaja en cualquier gallinero y permite un mayor número de aves por metro cuadrado de superficie de suelo.
Download specification
Sistema de cría
Los pollos de un día se propagan de forma homogénea en los compartimentos. Tras cuatro semanas de entrenamiento, se liberan y empiezan a moverse por el gallinero. Las plataformas exteriors les enseñan a moverse verticalmente en todos los niveles.

Todos los elementos móviles están controlados centralmente por un motor o torno manual situados en la parte delantera de la fila. Las puertas individuales también se pueden plegar parcialmente o abrirse a mano. Esto, junto con la estructura abierta, permite:
un acceso visual excelente;
inspección, vacunación y captura sencillas;
limpieza exhaustiva.
Los tres niveles están equipados con cintas para el estiércol. Los tubos de ventilación se pueden añadir opcionalmente a estas cintas para mejorar el clima en el gallinero.
In need of specific solutions?
We can help.

Bas Liebregts
Product Manager
Get in touch
Helping customers for about 40 years
We've worked with thousands of farmers and companies, big and small.