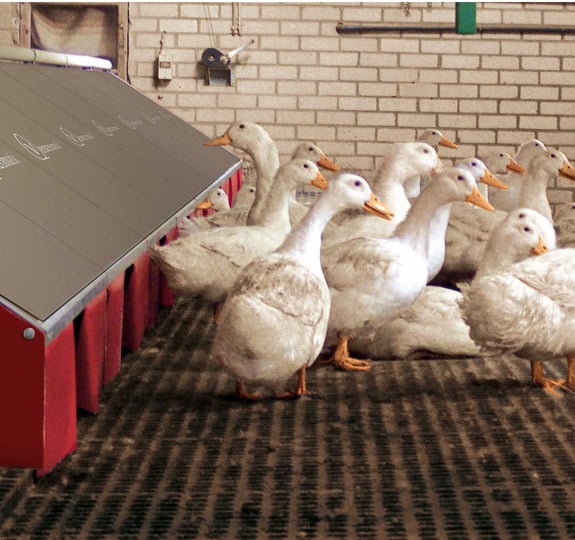 Duck Nest
Vencomatic fue la primera empresa en introducir en el mercado nidales automáticos para patas. Duck Nest está diseñado para satisfacer las necesidades exclusivas de las aves acuáticas, a la vez que incorpora las innovaciones de eficacia probada de nuestros nidales para aves de corral.
Descargue la especificación
Garantizar la calidad de los huevos
La pared móvil del fondo se utiliza para expulsar automáticamente las aves del nido después de poner y evita la cloquera de las aves. Los huevos ruedan suavemente sobre la cinta de huevos central, garantizando así la calidad de los huevos.

El nidal se ha diseñado utilizando innovaciones inteligentes de Vencomatic entre las que se incluyen Vencomat y la cinta de huevos, y puede ampliarse con Vencobelt y Vencoslat. Gracias a estas innovaciones, podrá recoger los huevos para incubar en perfectas condiciones.
In need of specific solutions?
We can help.

Freek Leijten
Product Manager
Ponte en contacto
Helping customers for 40+ years
We've worked with 300+ farmers and companies, big and small.