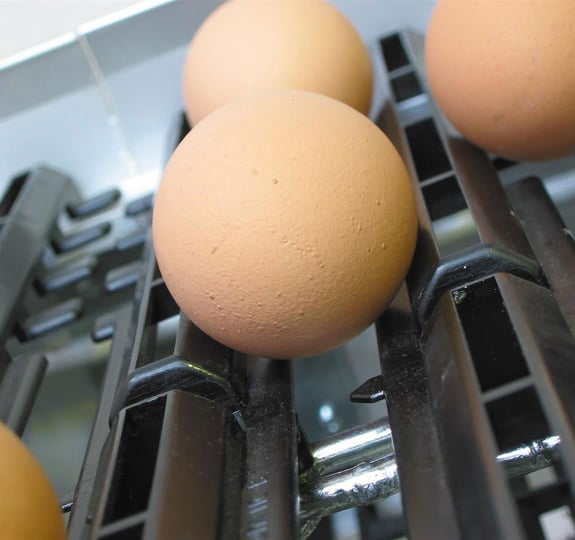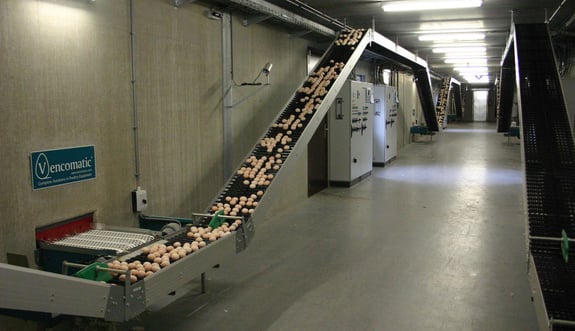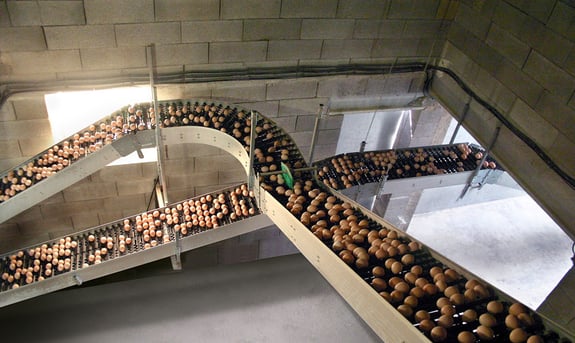 Vencobelt
Los huevos se transportan suavemente desde distintas filas de nidales o naves hasta una ubicación central de la granja mediante Vencobelt.
Download specification
Diseño
Esta cinta está disponible con una anchura de 40 y 55 cm y cuenta con una capacidad de transporte de hasta 45.000 huevos por hora. El diseño inteligente de los transportadores y las conexiones suaves de la cinta permiten una inclinación de hasta 35° y un ángulo reducido de hasta 180°. Además, únicamente se ha integrado una cadena de transmisión para que la cinta transportadora resulte flexible en su aplicación, permitiendo contar con un ángulo de 90° en un solo metro cuadrado con el Vencobelt 40.
In need of specific solutions?
We can help.

Freek Leijten
Product manager
Get in touch
Helping customers for 40+ years
We've worked with 300+ farmers and companies, big and small.