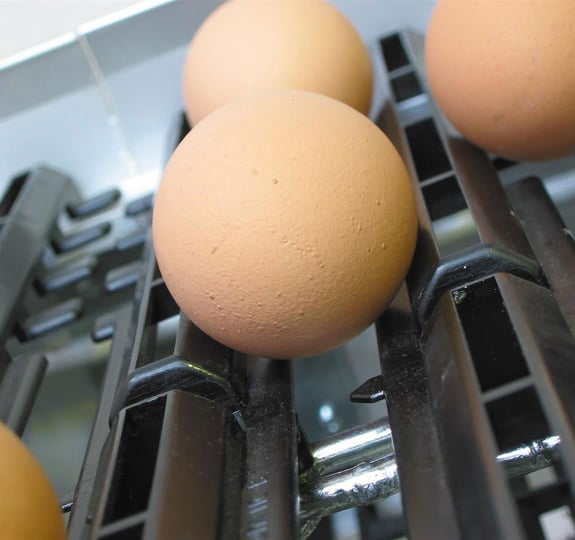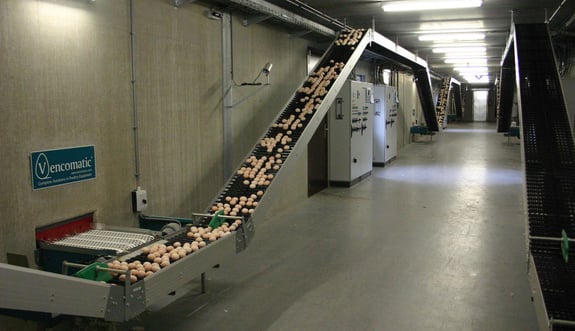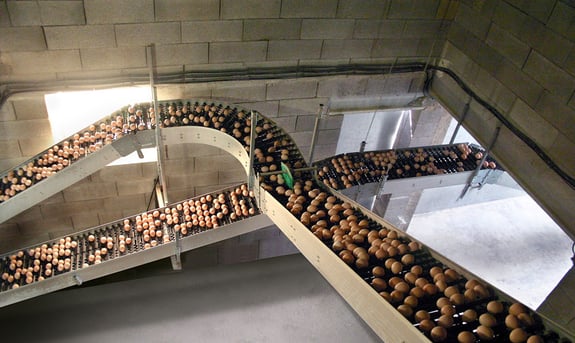 Vencobelt
Le convoyeur Vencobelt a été conçu pour transporter les œufs en douceur et en toute sécurité vers la salle de collection des œufs.
Download specification
Design
Pour votre confort, le Vencobelt est disponible en deux largeurs: 40 cm et 55 cm. Sa capacité atteint jusqu'à 45 000 œufs par heure. La conception intelligente de ce transporteur, avec ses liaisons sans à-coups, permet une pente de 35° ainsi que des virages jusqu'à 180°. De plus, une seule chaîne d'entraînement est intégrée, ce qui facilite son usage quotidien et son entretien. Cette chaîne unique nous permet d'aménager aisément vos espaces grâce à des courbes de 90° par m² avec le Vencobelt 40.
In need of specific solutions?
We can help.

Freek Leijten
Product manager
Get in touch
Helping customers for 40+ years
We've worked with 300+ farmers and companies, big and small.