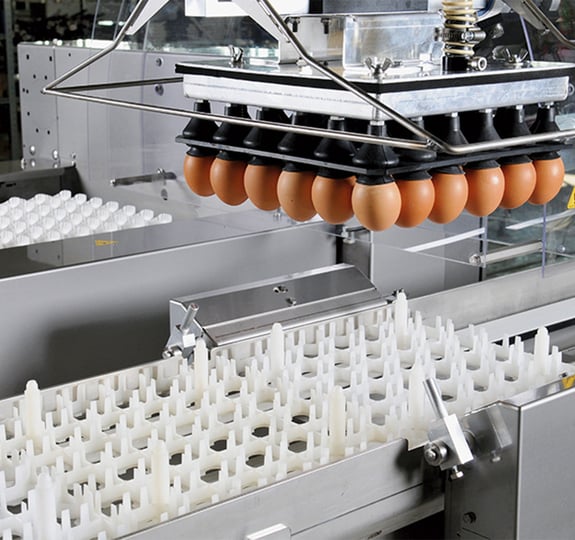 Broiler breeder housing solutions
Ovoset Pro
Ovoset Pro est la solution parfaite pour le compartimentage précis et en douceur des œufs d'incubation, directement sur les plateaux d'incubation. Les plateaux d'incubation sont placés automatiquement, puis positionnés pour le transfert et le compartimentage des œufs.
Télécharger les spécifications
Gentle egg handling
L'Ovoset Pro présente une capacité de 30 000 œufs par heure, en fonction du type de plateau d'incubation. Les œufs d'incubation sont positionnés pointe vers le bas et délicatement placés sur un plateau d'incubation à l'aide du système de transfert d'œufs de Prinzen.
Sa structure en acier inoxydable et les matériaux résistants qui la compose, simplifient le nettoyage et l'entretien courant de l'emballeuse. Son design compact et ajustable, vous permet de placer l'emballeuse dans votre salle de manipulation des œufs, sans soucis d'aménagement.
In need of specific solutions?
We can help.
Willy Groot Zevert
Product Manager
Prendre contact
Helping customers for 40+ years
We've worked with 300+ farmers and companies, big and small.