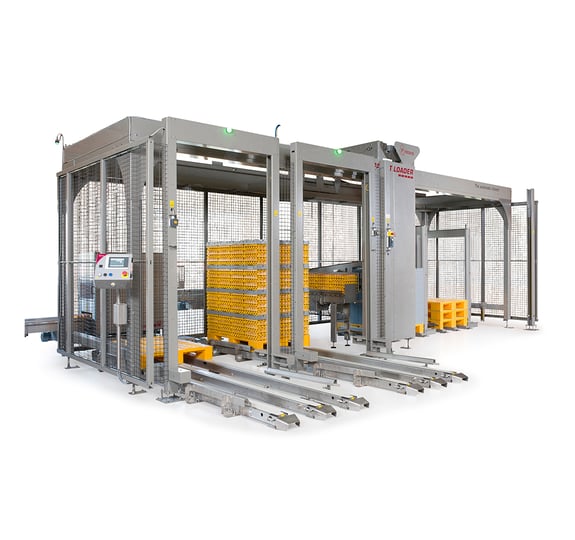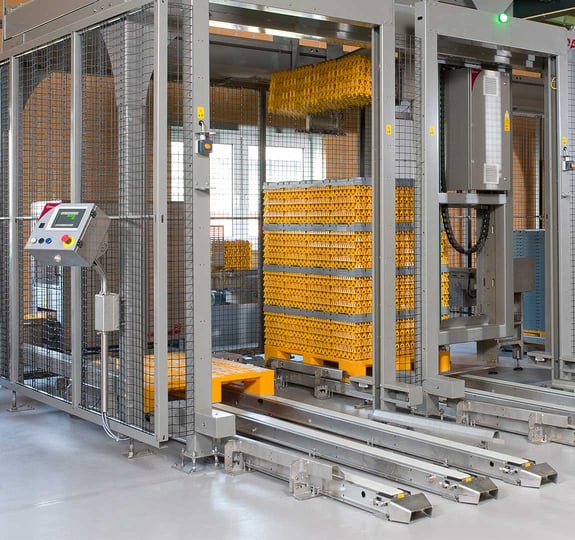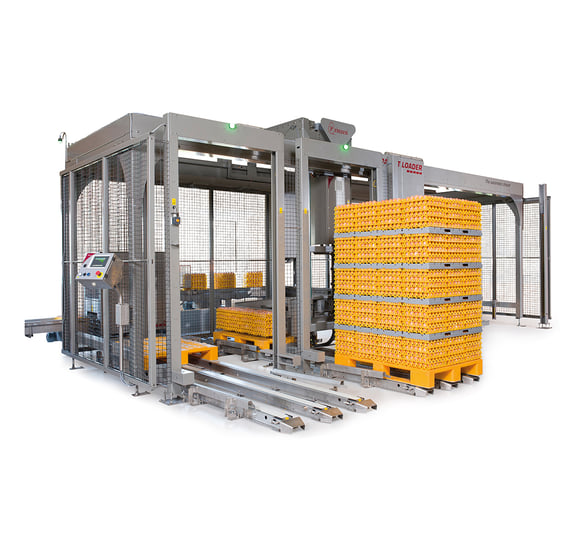 Pallet Loader
La cinta transportadora lleva las pilas al exclusivo sistema Pallet Loader de Prinzen. Con una precisión extrema, Pallet Loader coloca rápidamente las pilas de huevos en palés. Cuando se completa una capa del palé, Pallet Loader coge automáticamente un separador de protección de las existencias y lo coloca con precisión encima de la capa inferior.
Descargar la especificación
La máquina
Los palés llenos se pueden trasladar de forma automática con un transportador de palés o simplemente retirarlos con una transpaleta y sustituirlos por un palé vacío. La máquina dispone de una capacidad para hasta 80.000 huevos por hora y puede cargar hasta seis capas en los palés, utilizando tanto plástico como bandejas de cartón. Sus dimensiones compactas y reducidas permiten encajar la máquina en prácticamente cualquier sala de tratamiento de huevos.
In need of specific solutions?
We can help.
Willy Groot Zevert
Product Manager
Ponte en contacto
Helping customers for 40+ years
We've worked with 300+ farmers and companies, big and small.