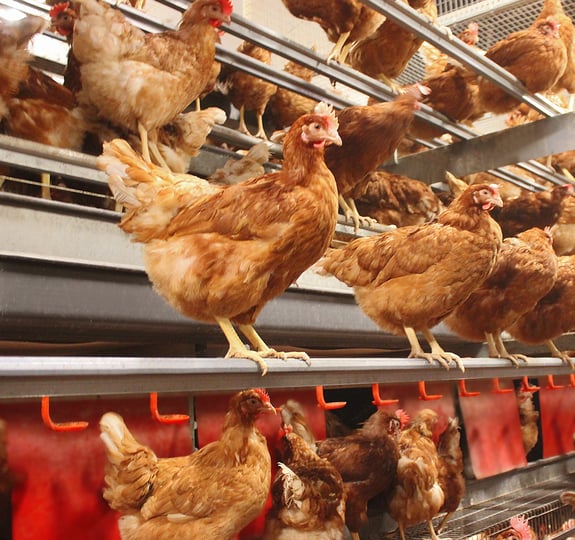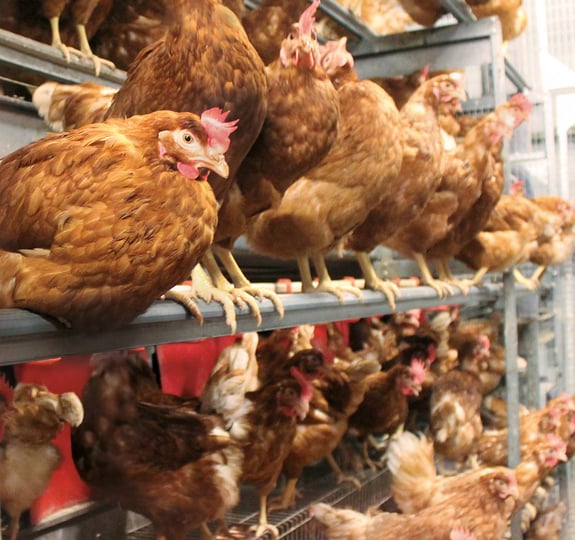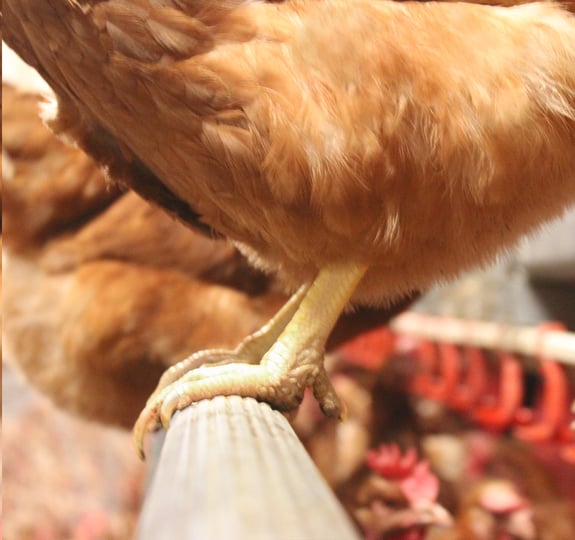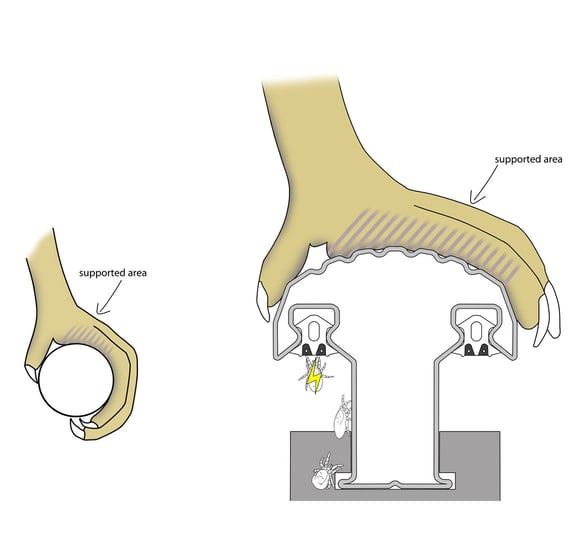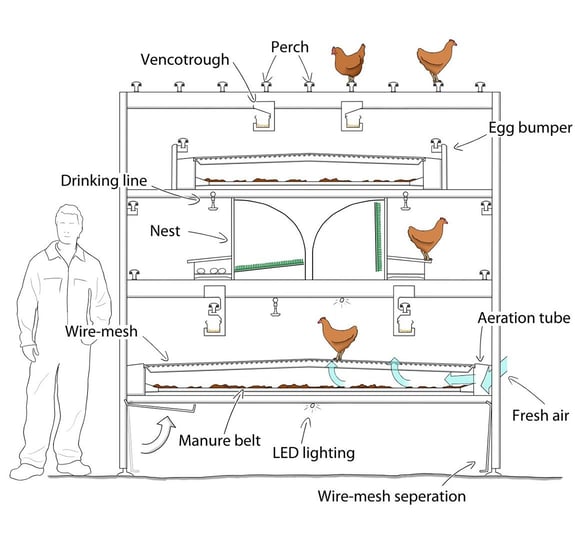 Layer housing solutions
Q-Perch
Q-Perch es una solución mecánica que controla el ácaro rojo aviar* en función de su ciclo de vida natural. Impide que los ácaros rojos aviares se nutran y, de este modo, evita que se reproduzcan.
Descargar la especificación
Prevenir es mejor que curar
El revolucionario Q-Perch© es un aseladero que contiene dos barreras protectoras responsables de matar los ácaros rojos aviares que intentan acceder a las gallinas. A través de las barreras protectoras, pasa una corriente eléctrica de baja tensión con la que las gallinas no pueden entrar en contacto, pero que es letal para el ácaro rojo aviar.
Tradicionalmente, el procedimiento consistía en esperar a que los efectos del ácaro rojo aviar fuesen visibles para empezar el tratamiento. Q-Perch ofrece una línea de defensa continua que evita que se produzcan los efectos negativos del ácaro rojo aviar.

La forma de seta de Q-Perch está diseñada para ofrecer a las gallinas la mayor comodidad posible, dada la estabilidad y sujeción que proporciona. Por esta razón, Q-Perch es beneficioso para la salud y el bienestar del animal y, a su vez, beneficia al granjero, ya que las gallinas mejoran su producción.

Q-Perch se puede integrar en nuestro sistema aviario.
In need of specific solutions?
We can help.

Bas Liebregts
Product Manager
Ponte en contacto
Helping customers for 40+ years
We've worked with 300+ farmers and companies, big and small.