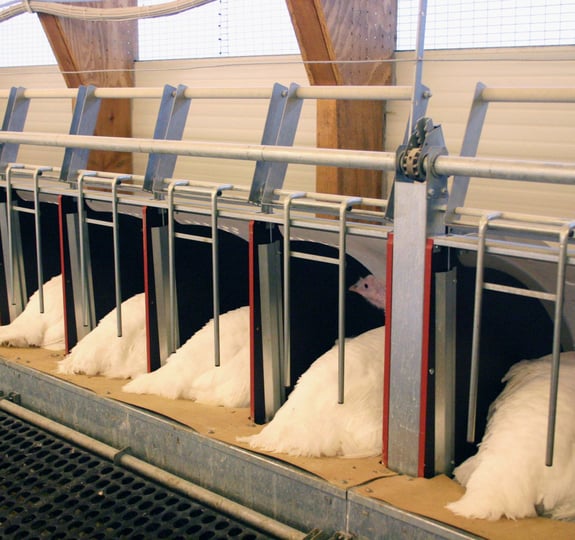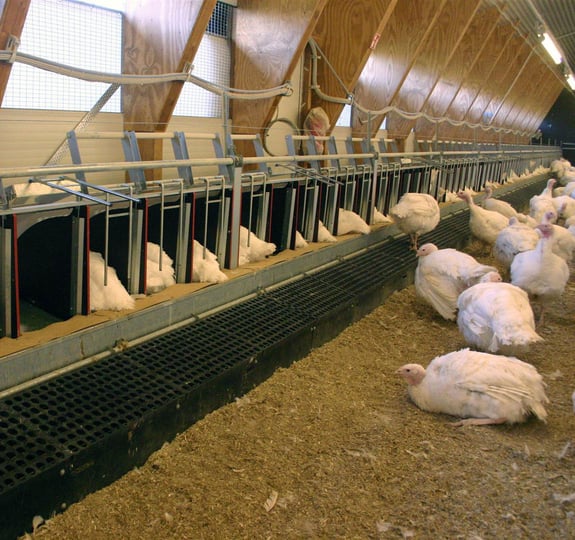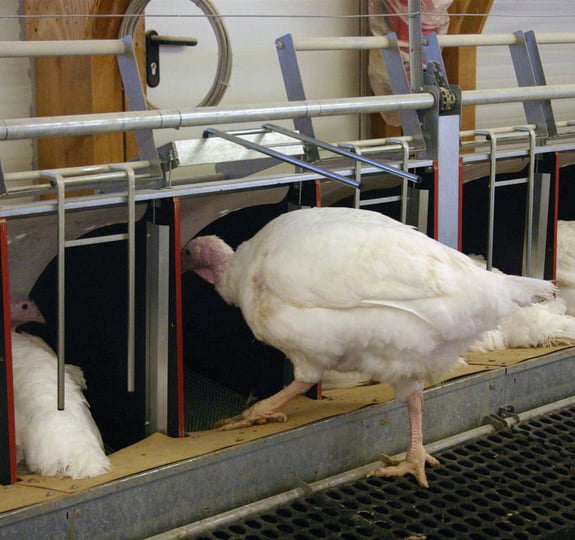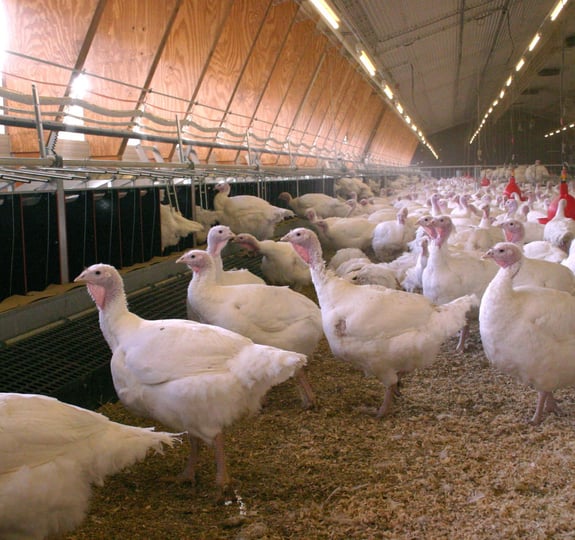 Turkey Nest
Las pavas precisan nidales grandes y resistentes que puedan soportar la fuerza de estos animales. En 1986, Vencomatic desarrolló un nidal individual diseñado especialmente para pavas y desde entonces ocupa una posición líder en el mercado.
Descargue la especificación
Características únicas
La utilización de materiales duraderos y sólidos, en combinación con un diseño específicamente adaptado a las pavas, constituye la base del éxito internacional de este nidal. Mediante el uso de componentes de eficacia probada como Vencomat, el suelo inclinable y la cinta de huevos, la calidad de los huevos para incubar se mantiene perfecta. Una característica exclusiva de Turkey Nest es el mecanismo de trampilla que incorpora.

La trampilla únicamente se cierra después de la entrada de un ave, evitando así que una segunda ave entre en el nidal. En la posición abierta, las aves jóvenes explorarán, por tanto, el nidal fácilmente y lo aceptarán con rapidez.

El nidal se ha diseñado utilizando innovaciones inteligentes de Vencomatic entre las que se incluyen Vencomat, el suelo volcable y la cinta de huevos, y puede ampliarse con Vencobelt y Vencoslat. Gracias a estas innovaciones, podrá recoger los huevos para incubar en perfectas condiciones.
In need of specific solutions?
We can help.

Freek Leijten
Product Manager
Ponte en contacto
Helping customers for 40+ years
We've worked with 300+ farmers and companies, big and small.