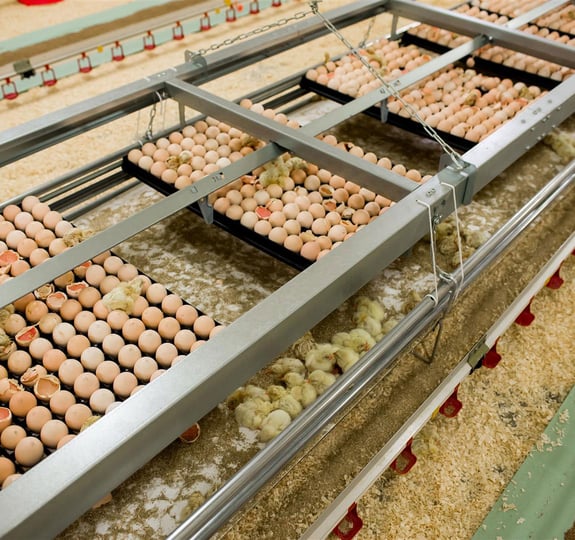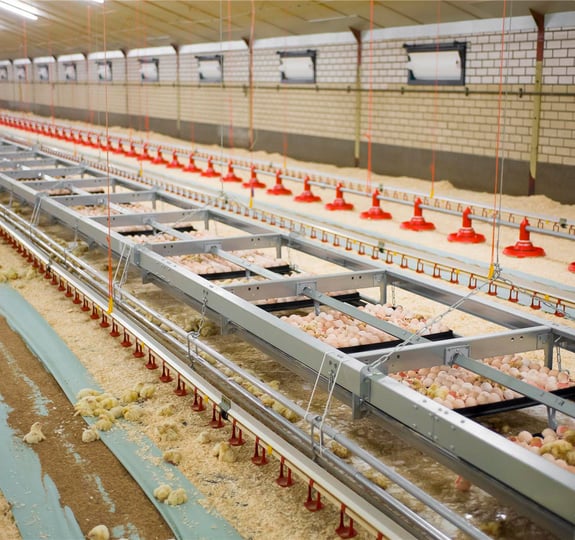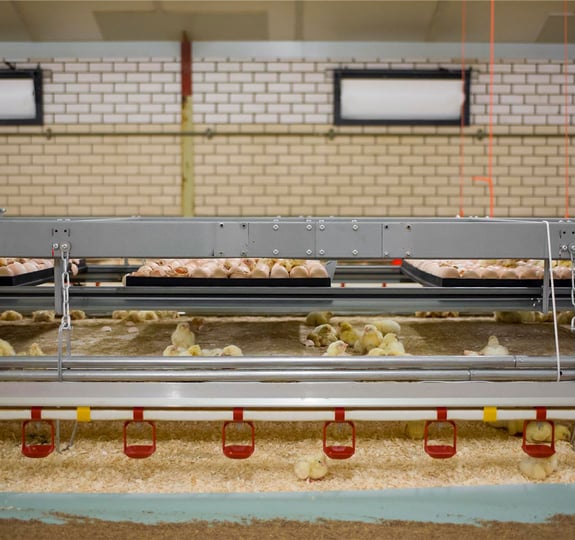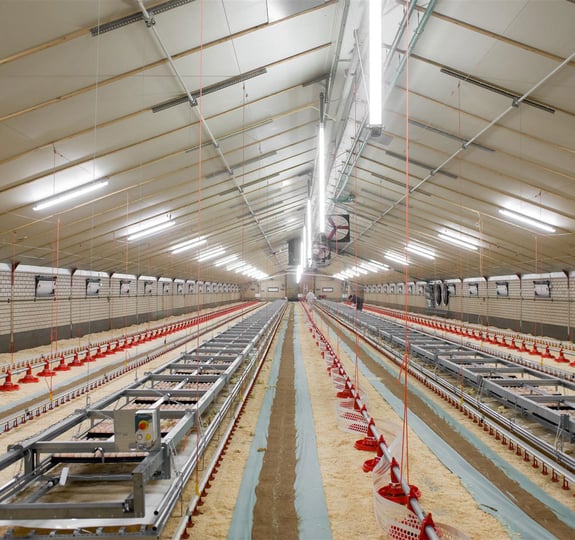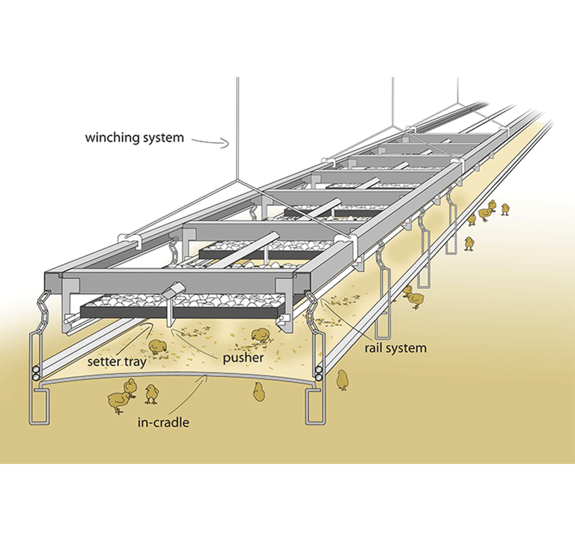 Broiler housing solutions
X-Treck
En 2004, Vencomatic empezó a combinar la última fase de incubación y eclosión de las aves de engorde en la granja. En 2006, Vencomatic presentó el sistema Patio, en el que se integra la función estándar de eclosión en la granja. Gracias al concepto X-Treck, la eclosión en la granja también se podrá practicar en alojamientos de suelo.
Descargar la especificación
Incubación en la granja
Sobre un sistema de raíles, se colocan bandejas incubadora con huevos incubados durante 18 días. Este sistema de raíles está suspendido y situado libremente en el aire, garantizando así un flujo de aire óptimo alrededor de los huevos durante la eclosión. Controlando la altura de los sistemas mediante un sistema de tracción, el encargado de la granja dispone de una herramienta sencilla de utilizar para gestionar el flujo de aire y la temperatura que rodean a los embriones. En el día 19 y 20 de incubación, los pollos eclosionan en el alojamiento y tienen acceso inmediato al alimento y al agua.

Este acceso directo fomenta el desarrollo intestinal y el sistema inmunitario, lo que da como resultado aves de engorde más robustas. Combinado con una eclosión en un aire más saludable y dado que no es necesario transportar los pollos, este sistema conforma la base de una mayor rentabilidad en la producción de aves de engorde.
In need of specific solutions?
We can help.

Freek Leijten
Product Manager
Ponte en contacto
Helping customers for 40+ years
We've worked with 300+ farmers and companies, big and small.