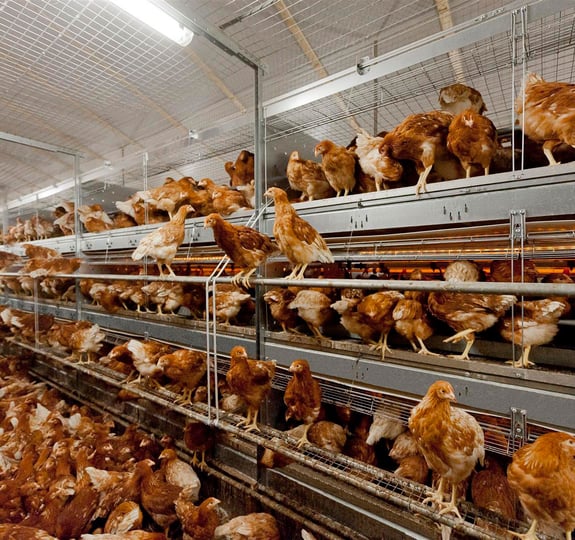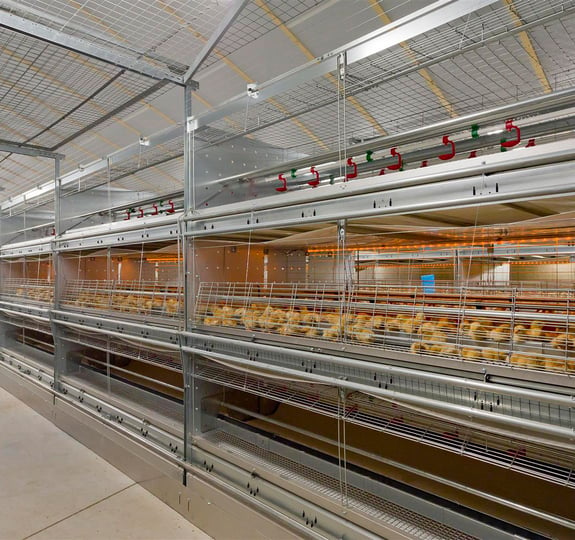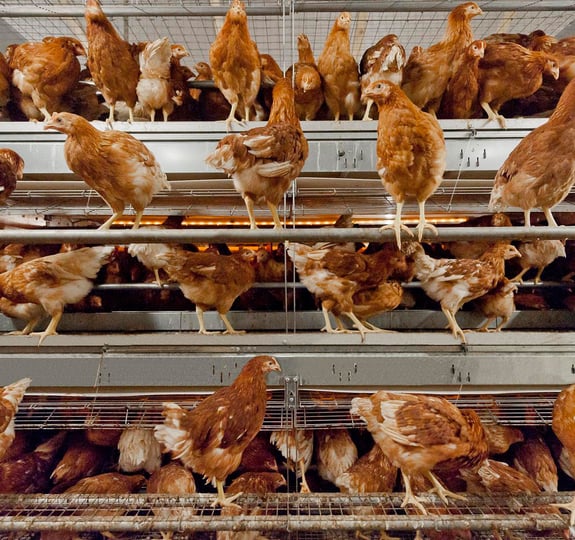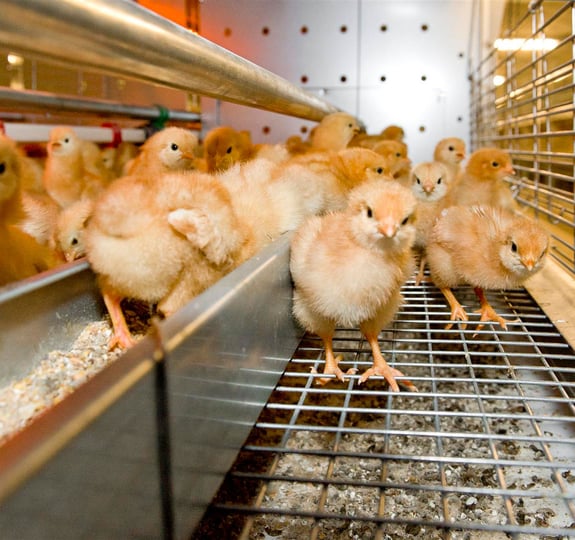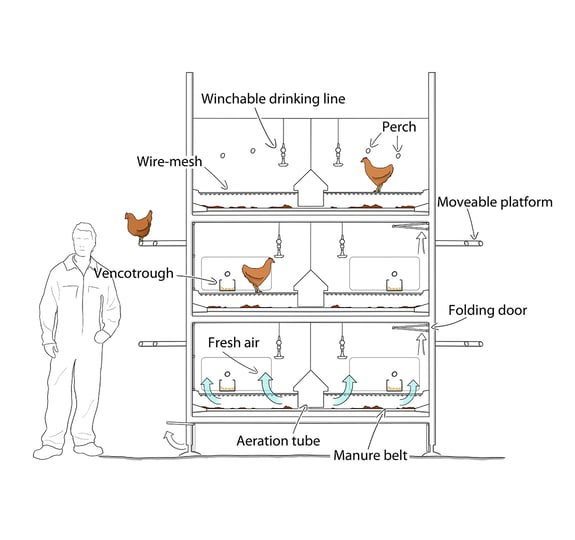 Unistart
Unistart é um sistema de criação em fileiras de fácil utilização e também muito econômico. Aqui o avicultor tem total controle sobre suas aves. Graças às suas dimensões compactas, ele se encaixa em qualquer aviário e permite um grande número de aves por metro quadrado.
Download specification
Sistema de criação
As pintainhas de um dia são uniformemente distribuídas entre os compartimentos. Após 4 semanas de treinamento, eles são liberados e passam a circular pelo aviário. As plataformas exteriores são criadas para que elas possam se mover verticalmente em todos os níveis.
Todos os elementos móveis são controlados por um motor na extremidade da fileira. Portas individuais também podem ser parcialmente dobradas para baixo ou abertas manualmente. Isto, juntamente com a construção aberta permite:
acesso visual excelente;
fácil inspeção, vacinação e captura;
limpeza completa.
Todos os três níveis são equipados com correia de estrume. Tubos de aeração podem, opcionalmente, ser acrescentados a estas correias para melhorar o clima no aviário.
In need of specific solutions?
We can help.

Bas Liebregts
Product Manager
Get in touch
Helping customers for about 40 years
We've worked with thousands of farmers and companies, big and small.