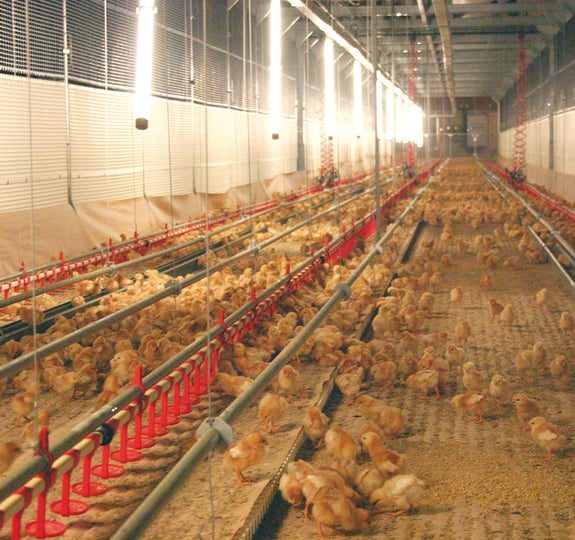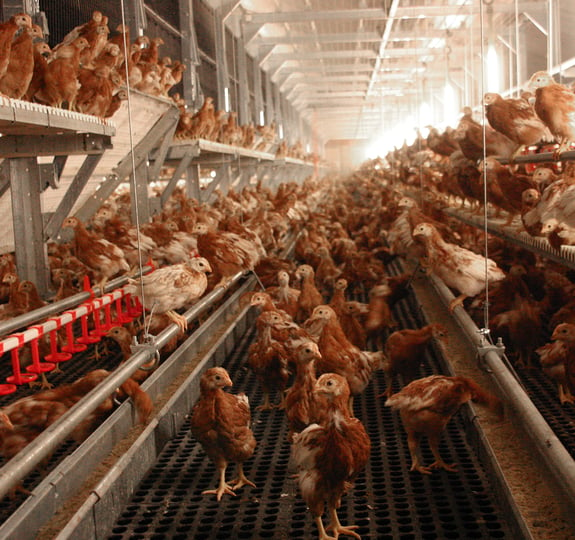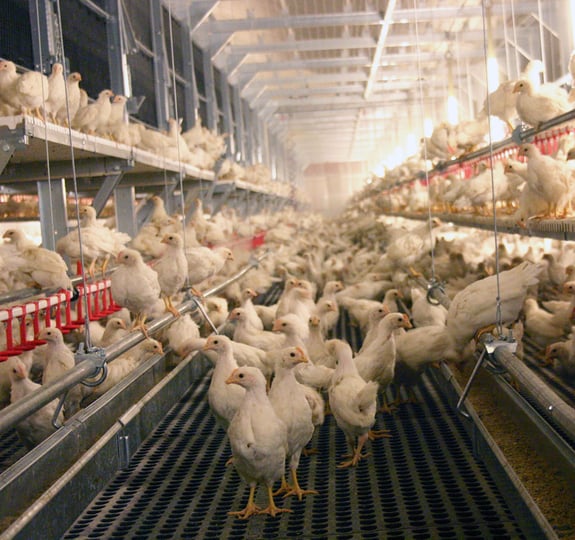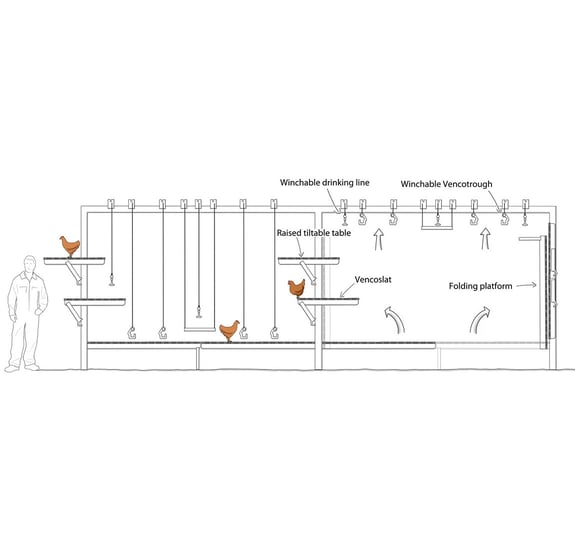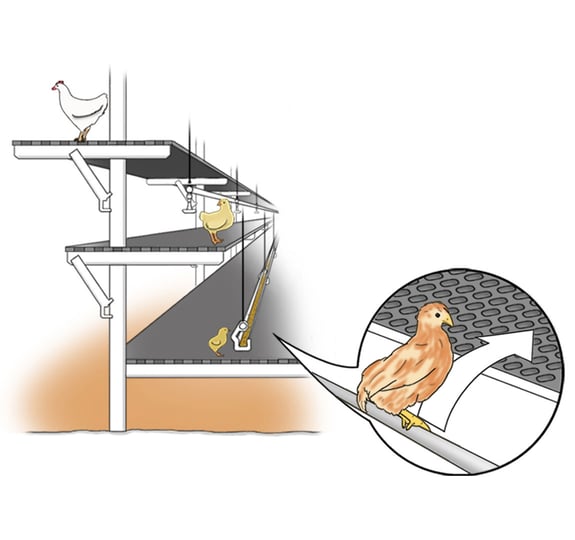 Jump Start
Con el Jump Start, sus aves de cría serán verdaderas atletas. Los pollos de un día se sitúan en una superficie con slats donde tienen un acceso directo al alimento y al agua. A medida que crecen las aves, la diferencia entre los niveles de alimento y bebida aumenta gradualmente para que estas aprendan a saltar a los distintos niveles y aseladeros.
Download specification
Cría óptima
Las gallinas criadas en el Jump Start tienen un entrenamiento excelente y encontrarán su camino en cualquier gallinero.
El único sistema de porche incorpora comederos y bebederos rotativos y plataformas abisagradas. Esto convierte al Jump Start en un sistema muy flexible con sólidas características:
una buena visión general;

facilidad de manipulación;

estructura robusta;

limpieza rápida y sencilla;

aves perfectamente entrenadas.
In need of specific solutions?
We can help.

Bas Liebregts
Product Manager
Get in touch
Helping customers for about 40 years
We've worked with thousands of farmers and companies, big and small.