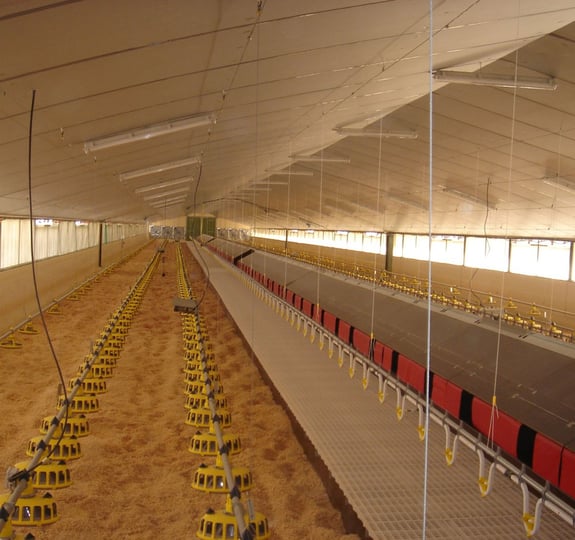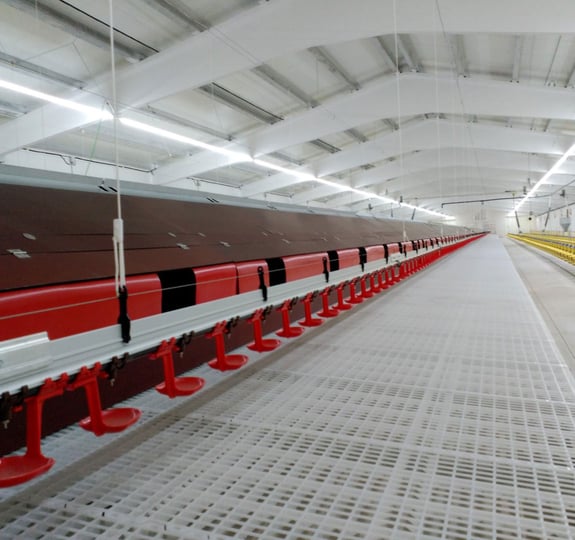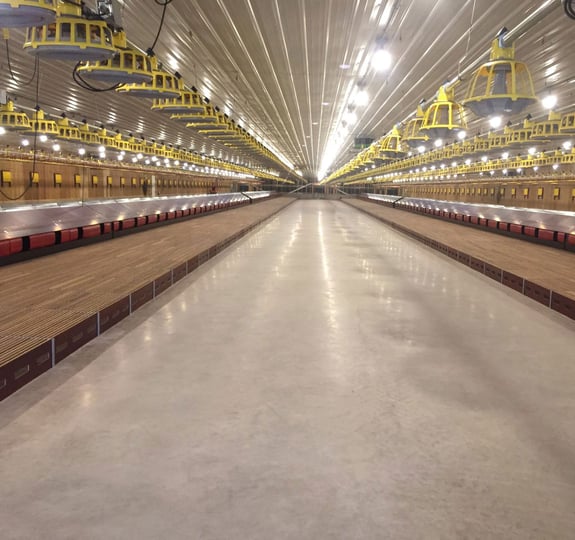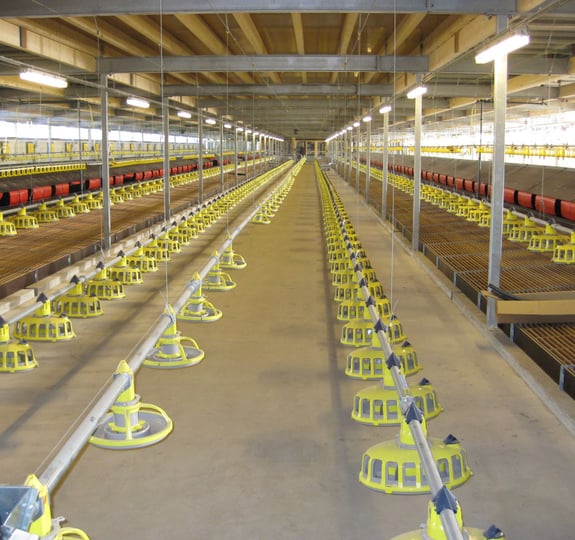 Van Gent Nest
Los nidos de Van Gent son ampliamente conocidos por su sencillez y su gran calidad. El motivo de su prestigio descansa en años de experiencia práctica. Su estructura es sólida y simple, lo que facilita su instalación y limpieza. Los nidos están provistos de un sistema de expulsión automatizado. Este sistema expulsa las aves después de la puesta, lo que evita que estas incuben y ensucien el nido.
Descargue la especificación
Van Gent Nest diseño
En función de las necesidades de su cobertizo y del espacio de anidación, los nidos de Van Gent están disponibles en diferentes tamaños y configuraciones: 1 nivel, sencillo (instalación de pared) o doble, nidos estándar y nidos XL. El espacio habitable en la parte superior de los nidos es opcional.

Van Gent dispone de varios diseños de suelos emparrillados: rejillas de madera o de plástico, duraderas y con estructuras abiertas. Este diseño les proporciona a las aves un buen agarre y un entorno limpio.
In need of specific solutions?
We can help.

Freek Leijten
Product Manager
Más información
Helping customers for 40+ years
We've worked with 300+ farmers and companies, big and small.