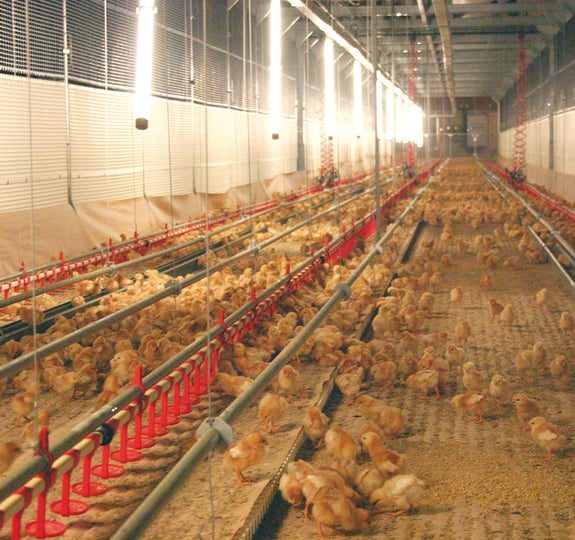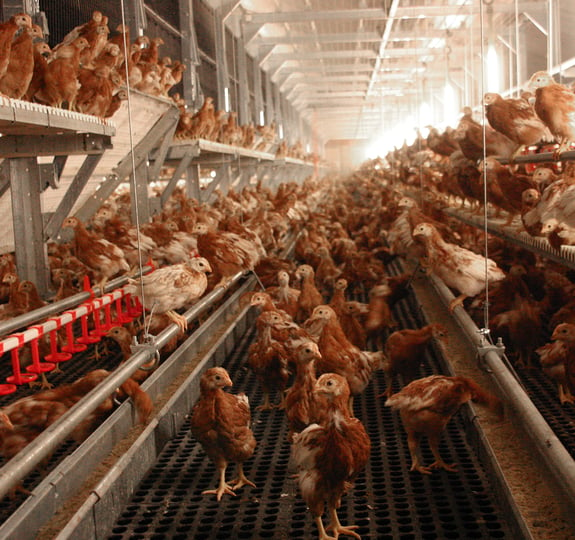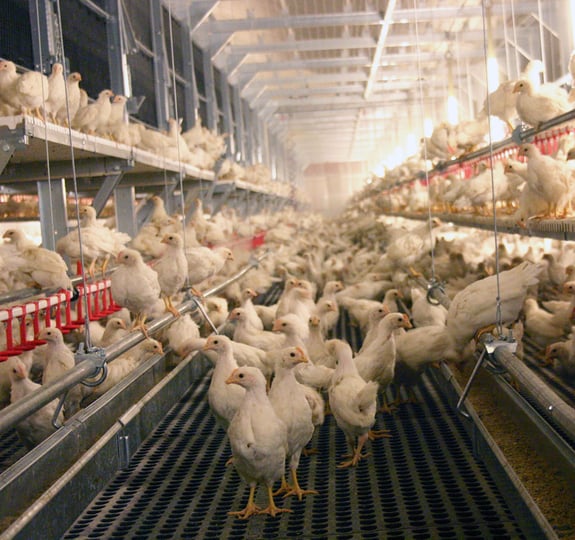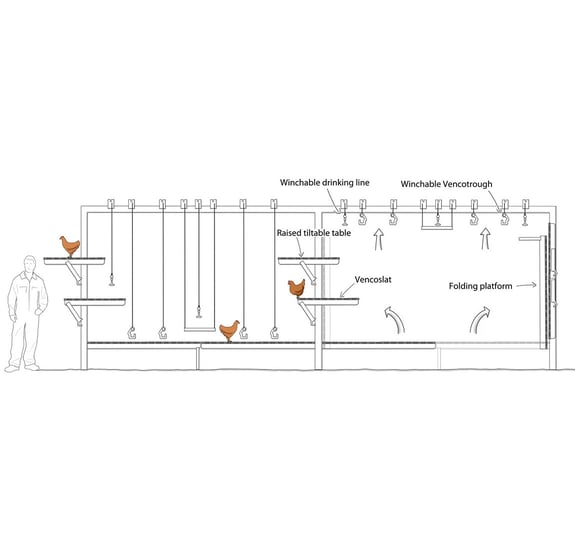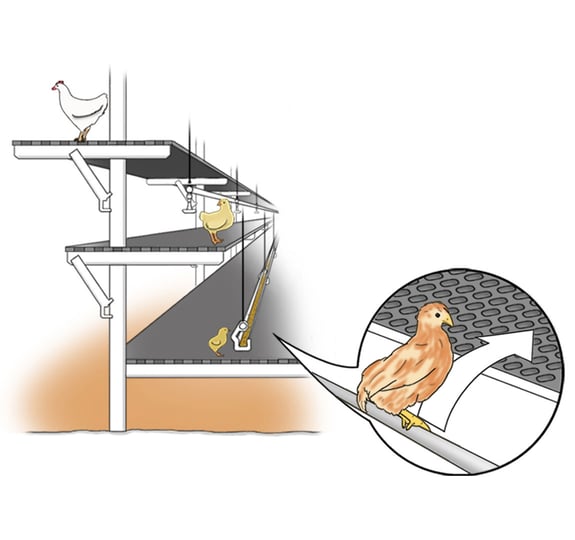 Jump Start
No início de suas vidas, as aves são verdadeiras atletas. Os pintos do dia são colocados sobre uma superfície onde eles têm acesso direto a alimentação e água. Como as aves crescem rapidamente, a diferença entre níveis de alimentação e bebedouros aumenta gradualmente de modo que as aves aprendem a saltar para diferentes níveis e poleiros.
Download specification
Optimal rearing
As aves treinadas desde o começo de suas vidas, tiveram um excelente desempenho e formação, e encontraram todos os caminhos dentro do aviário.
O sistema de pórtico único incorpora alimentação e bebida nas linhas e plataformas articuladas. Isso resulta em um equipamento com as seguintes características marcantes:
ótima visão geral do aviário;
fácil de operar;
construção robusta;
limpeza rápida e fácil;
aves perfeitamente treinadas.
In need of specific solutions?
We can help.

Bas Liebregts
Product Manager
Get in touch
Helping customers for about 40 years
We've worked with thousands of farmers and companies, big and small.