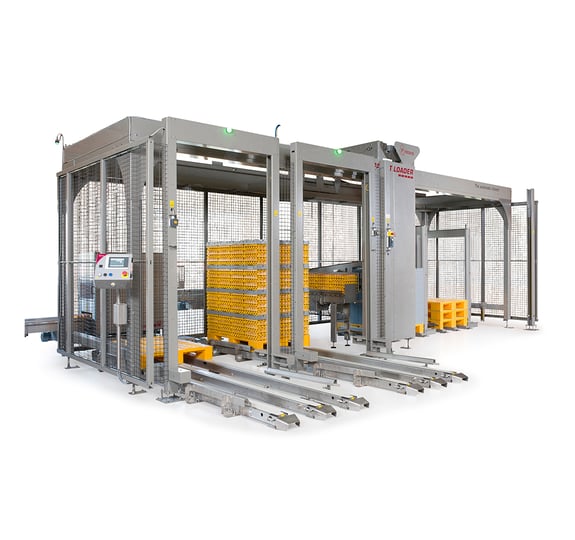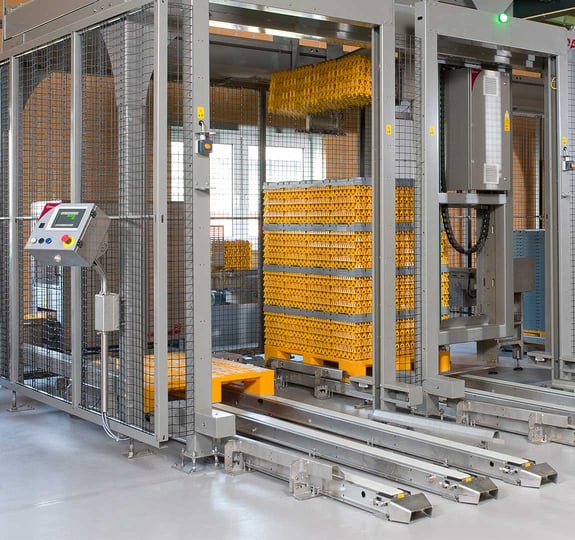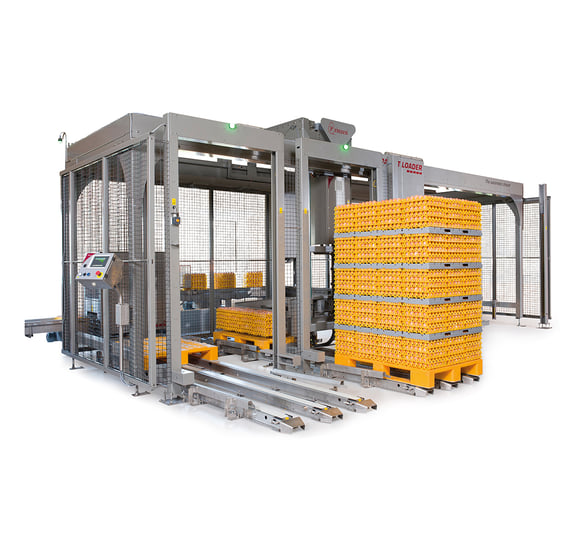 Pallet Loader
A correia transportadora traz as pilhas de bandejas para um único local: a Carregadora de Pallets Prinzen (Pallet Loader). Com extrema precisão, a carregadora empilha rapidamente as bandejas de ovos em pallets. Quando uma camada de palete é concluída, a carregadora assume automaticamente um divisor de proteção que a partir do estoque, continua posicionando as bandejas com precisão na camada superior.
Descarregar especificação
A máquina
Os Paletes completos podem ser movidos automaticamente com um transportador de paletes ou simplesmente removida com um porta-paletes e substituído por um palete vazio. A máquina tem uma capacidade de até 80.000 ovos por hora e pode carregar até seis camadas de bandejas de plástico ou papelão nos paletes. As suas dimensões compactas torna possível enquadrá-la na disposição perfeita em sua sala de coleta de ovos.
In need of specific solutions?
We can help.
Willy Groot Zevert
Product Manager
Entre em contacto
Helping customers for 40+ years
We've worked with 300+ farmers and companies, big and small.