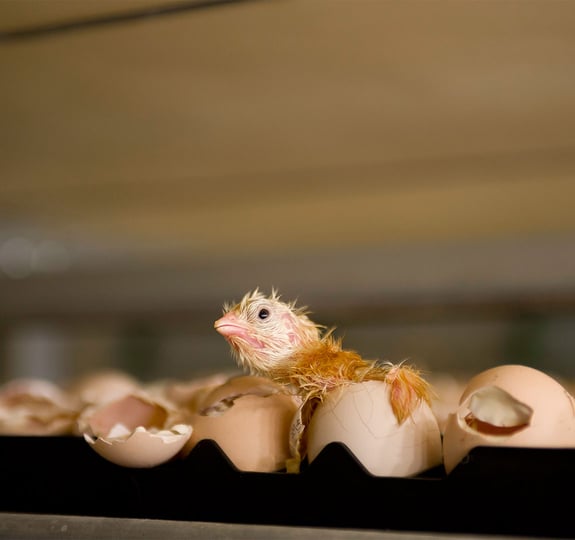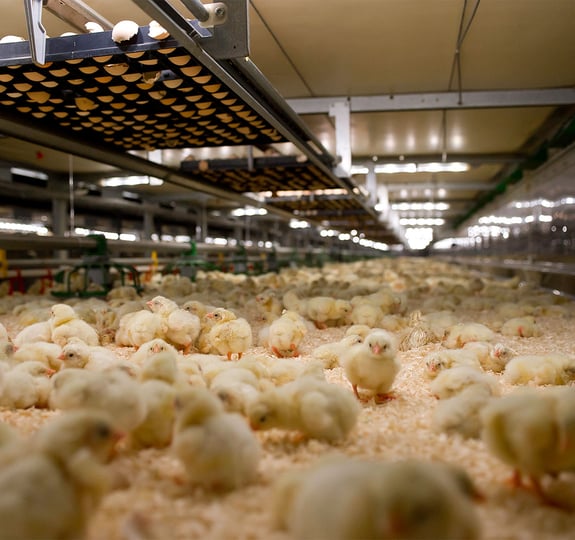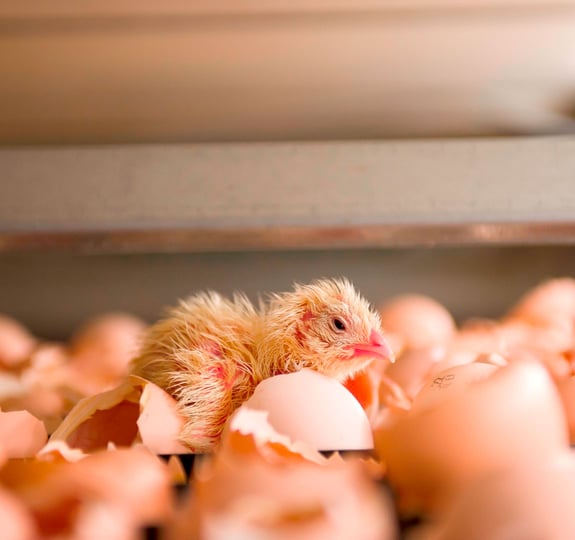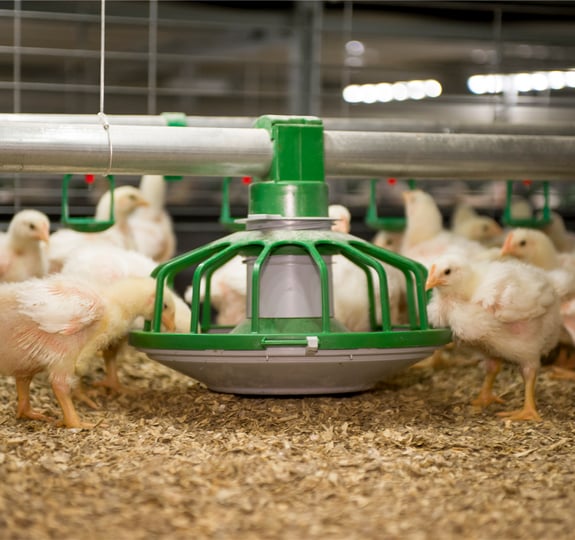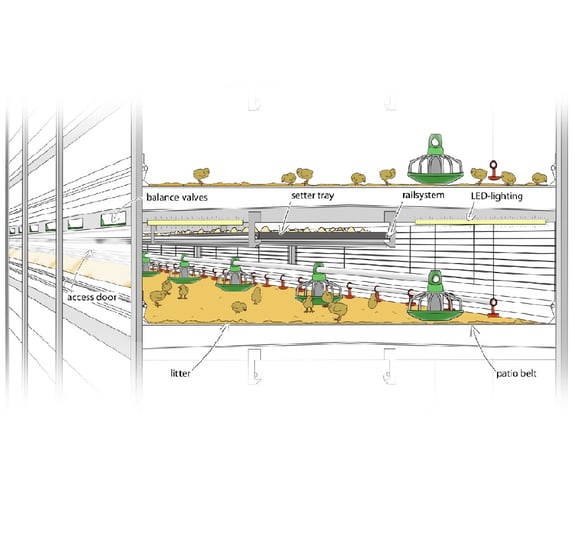 On farm broiler production
Patio
Atualmente, o Sistema Patio criado pela Vencomatic, acomoda cerca de 25 milhões de aves em todo o mundo. A exploração da incubação é um recurso padrão no sistema Patio, garantindo alimentação direta e acesso à água para todos as aves instantaneamente após a eclosão. O sistema fornece um ambiente perfeito para as aves de incubação até o final do período de crescimento. O funcionamento diário do sistema de Patio é facilitado pelas funções altamente automatizadas.
Descarregar especificação
Ambiente ideal
O sistema Patio fornece o ambiente ideal ao longo da vida dos frangos de corte: o sistema de trilhos permite a exploração na eclosão com este sistema integrado, fornecendo o melhor início possível para todas as aves. O ar entra pré-condicionado no sistema Patio, resultando em um micro clima ótimo e constante. O ar fresco é constantemente fornecido às aves, o que estimula ainda mais a saúde destes frangos de corte. As aves no sistema Patio são alojadas em locais com esteiras higiênicas e duráveis, fabricadas em polipropileno. Estas esteiras são fáceis de limpar e adaptam-se rapidamente a temperatura ambiente, ajudando a reduzir os custos de climatizarão interna dos aviários, melhorando os resultados.
Desenho
O sistema Patio é configurado em células, com duas fileiras de sistemas separadas por um corredor. Cada linha é constituída por seis camadas idênticas, uma em cima da outra, equipadas com comedouros, bebedouros e ninhos com coleta automática de ovos.
In need of specific solutions?
We can help.

Freek Leijten
Product Manager
Entre em contacto
Helping customers for 40+ years
We've worked with 300+ farmers and companies, big and small.